Get ready to strut your stripes in a handful of pieces featuring the latest runway trend that hinges on bold lines in crisp black and white as well as a variety of fun colors.
This year's spring trends have been revealed, and stripes have made the list. Wide black and white graphic stripes, much like their use in interior design, lend a modern edge to most outfits and pair well with a variety of solid colors. Multicolored lines are great for coupling with neutrals, adding a pop of vibrant whimsy to everyday looks. And while thin lines are acceptable, pinstripes are probably better left out of the equation.
If you're feeling really brave, you can try your hand at pattern mixing. One of spring's floral or polka dot prints would look great with coordinating stripes. But keeping it basic is always an option by paying homage to the utilitarian simplicity that was also spotted on the catwalk. With that said, take a peek at our choices below, and see if you're ready to strut your stripes this spring.
1. Bold Handkerchief Skirt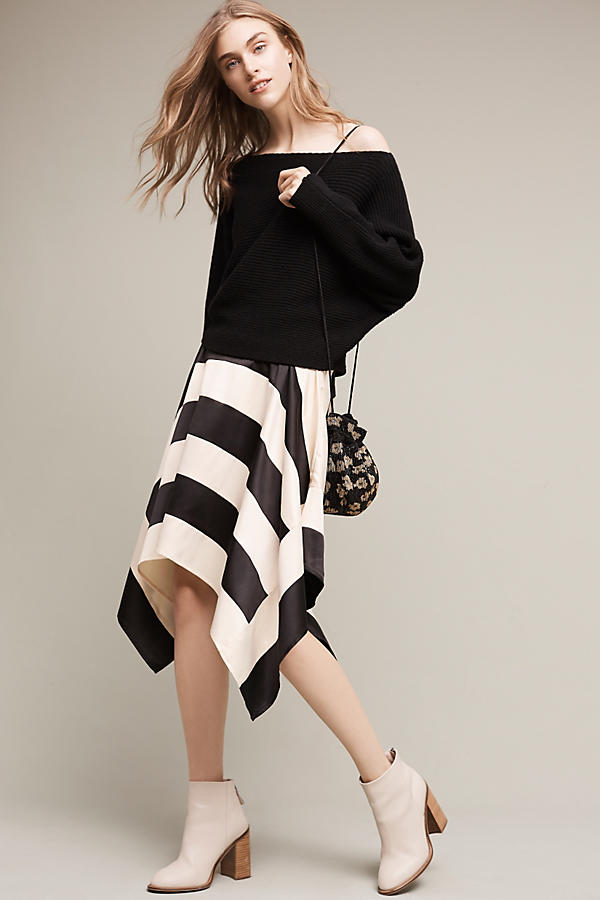 With a fresh silhouette and bold black and cream stripes, this skirt will quickly become a regular in your rotation. Perfect for work or play, this piece can be worn with boots, sandals, and heels, as well as with a variety of tops. From tanks and sweaters, to blouses and oxford button downs, the pairing possibilities are endless. Priced at $89.95
2. Multicolored Lines Dress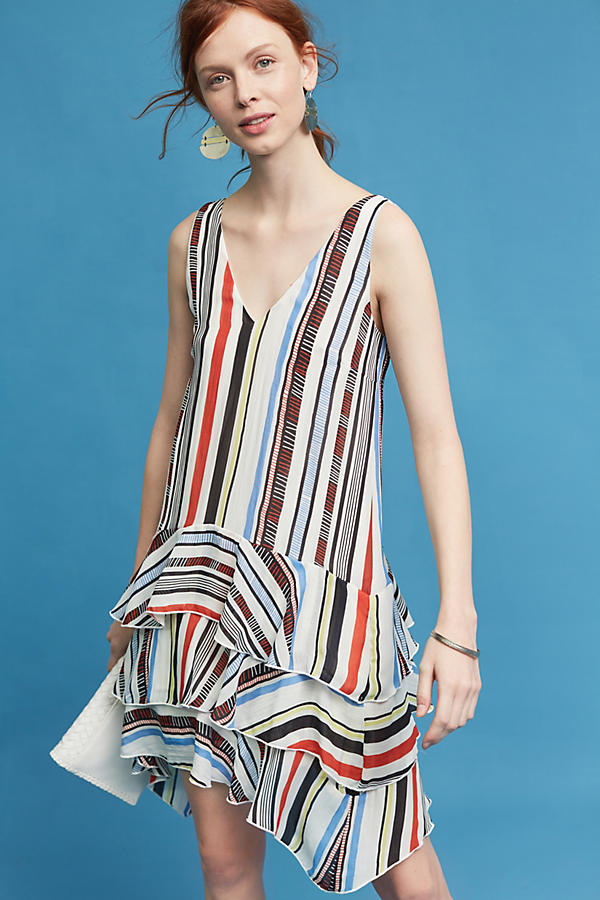 Fun, flirty, lightweight, and perfect for spring, the multicolored lines in this dress will have you wishing for warmer weather. Plus, with the ruffled bottom, it's like having two trends rolled into one! Perfect with booties or sandals and an oversized cardigan, you'll want to pull this out every time the weekend rolls around. Priced at $178.
3. Black and White Hoodie
Another two-for-one trend can be found in this striped hoodie. An interesting take on the new athleisure, the differing stripes definitely make a statement. Throw it on over jeans, a bikini, or even a flowing maxi skirt for a laid-back weekend-ready piece. We especially like the idea of wearing this with a fun color, like yellow skinny jeans or red shorts, for a touch of the unexpected. Priced at $148.
4. Very Vertical Top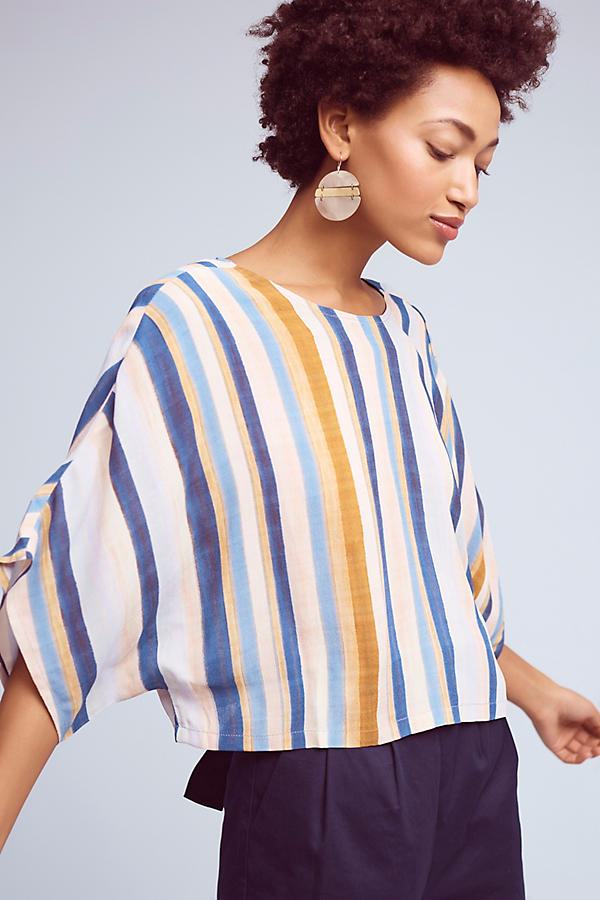 Colorful, beautiful, and great for work or play, this gauzy top would pair well with trousers or jeans. The unique cut is interesting and higher than most, but not so short that it turns into a crop top. Try this with one of spring's hottest accessories—the extra long pendant necklace. As far as shoes are concerned, a backless mule is great for the office, while a pair of chunky platforms would be awesome for date night. Priced at $88.
5. Sexy Midi Skirt
Skintight and super sexy, this midi-length skirt is a great weekend piece. Pair it with a tank, jean jacket, and flatforms for the perfect casual look. And if you're going out, try a long sleeve crop top and a pair of coordinating heels. Just be prepared to show a lot of leg with the wide side vent. Priced at $129.95.
*Disclaimer: Help support EcoSalon! Our site is dedicated to helping people live a conscious lifestyle. We've provided some affiliate links above in case you wish to purchase any of these products.
Related on EcoSalon
The 10 Hottest Spring 2017 Fashion Trends Have Arrived
7 Surprising Ways Clothing Affects Your Life (Not Just Your Look)
5 Pieces Inspired by Pantone's 2017 Color of the Year: Friday Finds