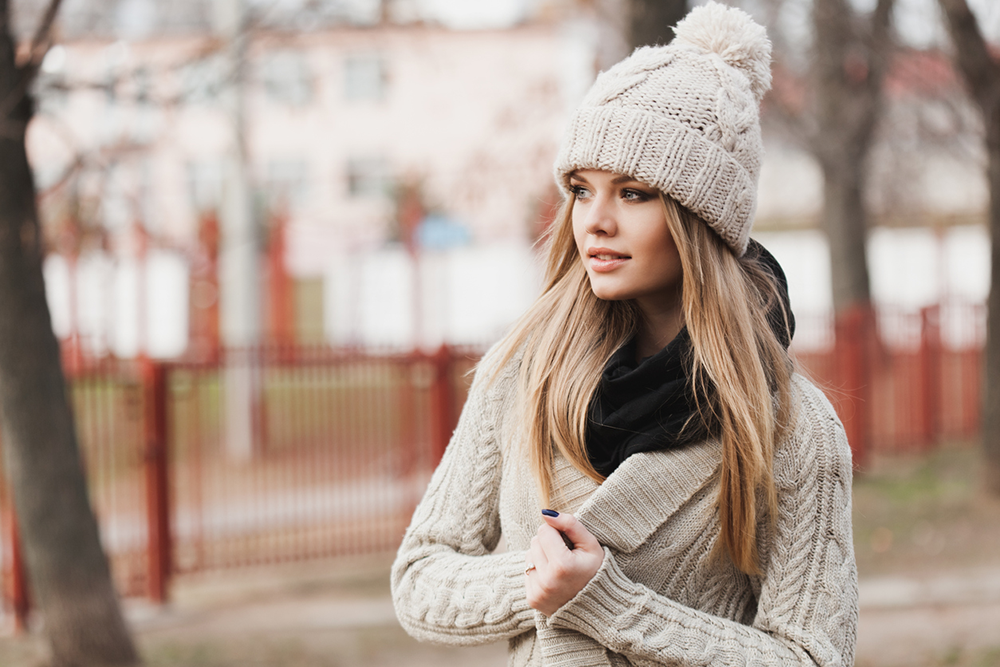 No sheep were harmed in the making of these cozy winter hats! 
Winter is the time of year where wool, fur, and cashmere are abundant in stores. While marketing may have you believe that these are absolute essentials for chilly temperatures, that's far from the truth. You can stay just as warm and cozy in winter hats, coats, gloves, and scarves made from synthetic materials. Plus, skipping wool benefits even more than the animals.
Wool is not only cruel to the sheep but also to the body and planet. Often, the sheep used to produce wool are submerged in a pool full of parasiticides. Basically, that's a big bath of chemicals that linger long after the sheep are sheared. Skipping wool means skipping chemicals, cruelty, and that unbearable itchiness that always accompanies the material.
Sheep are also major methane producers–a greenhouse gas contributing to climate change. So ditch the itch and be comfy and chic in one of these wool-free winter hats!
5 Wool-Free Winter Hats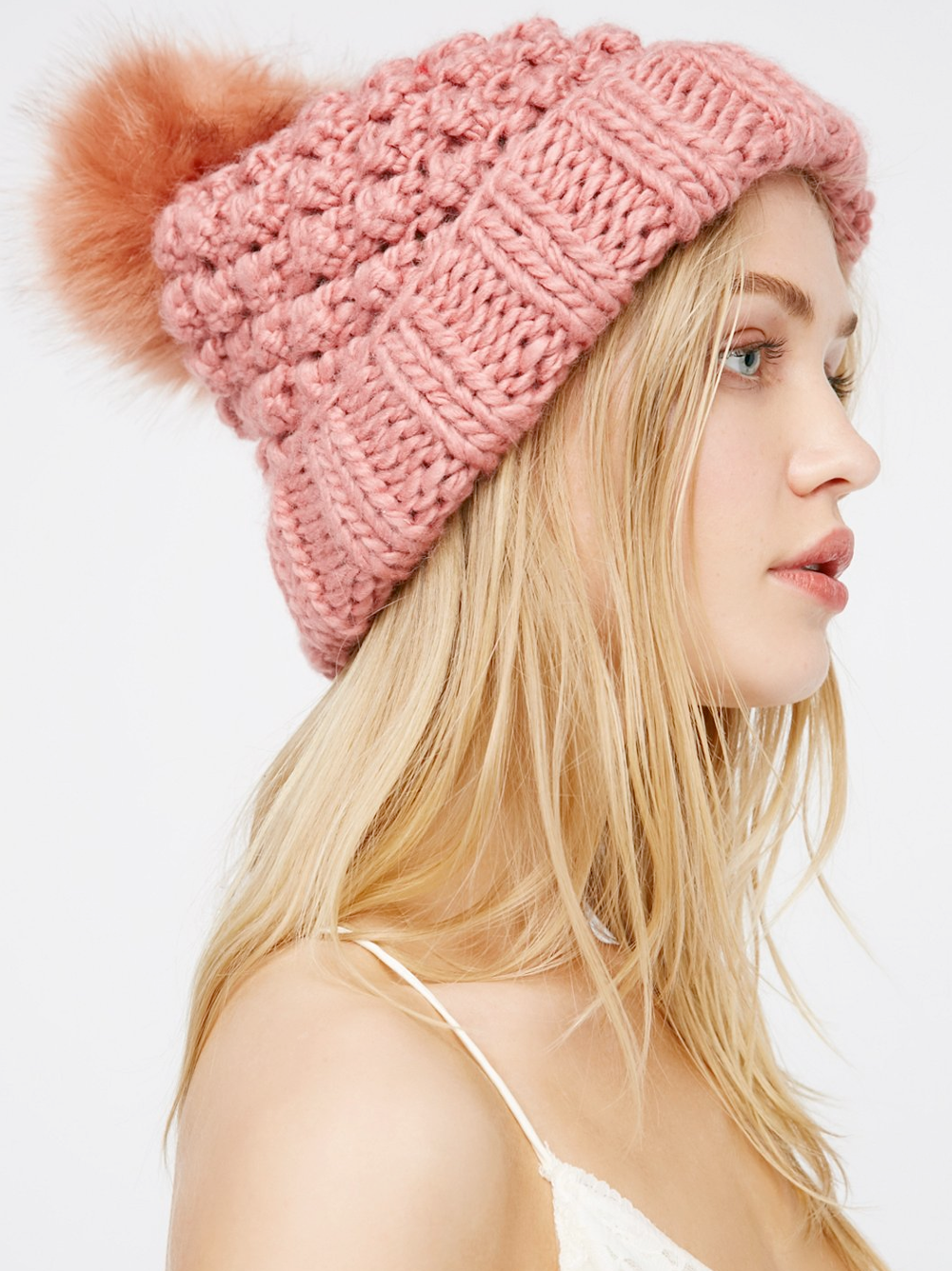 A giant pom pom adds a fun touch to a coral knit beanie. This cute hat will add flair to your winter looks with its bright color and fluffy pom pom. Wear it with an oversized sweater, skinny jeans, and knee-high boots for a standout look.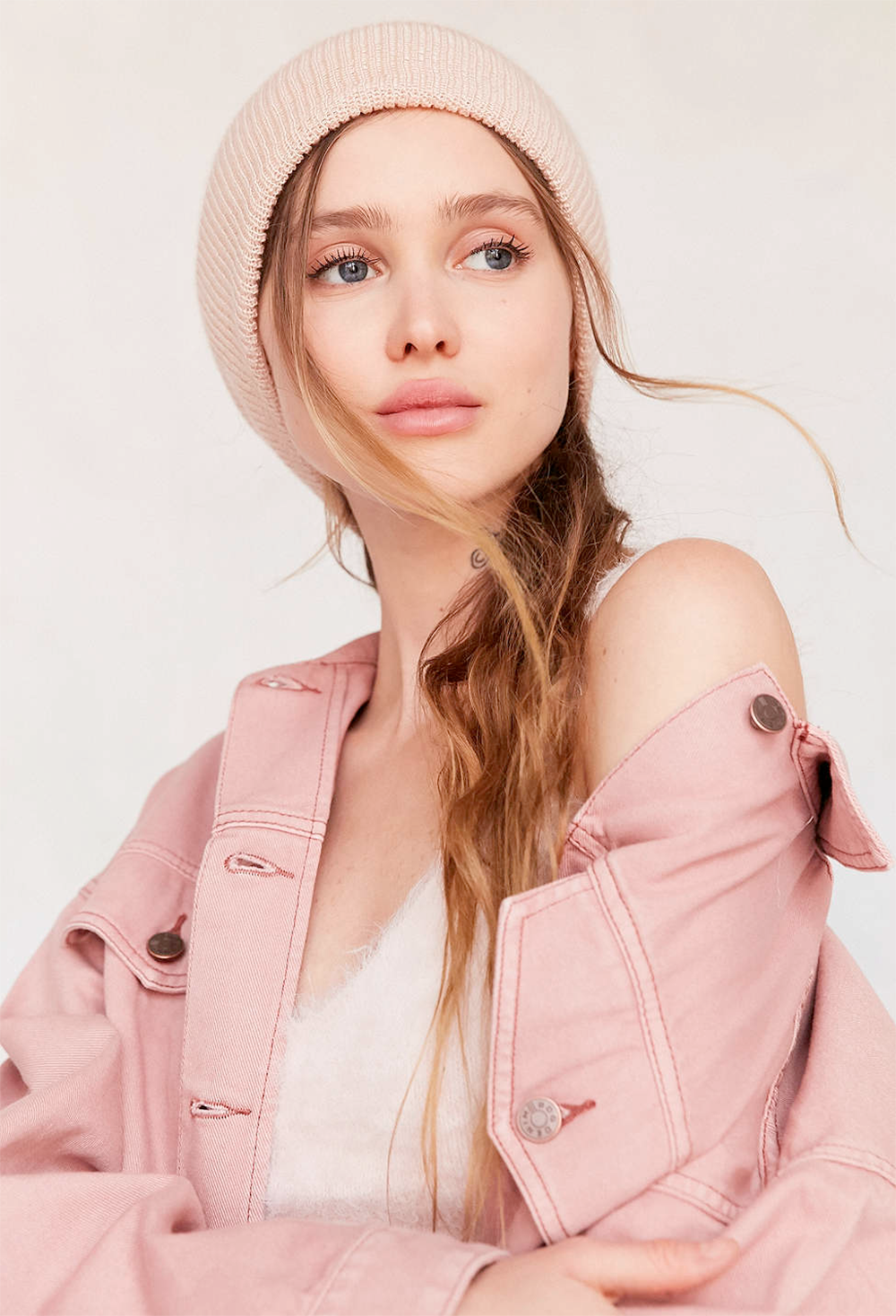 This slouchy ribbed beanie is truly for the cool kids. You'll look effortlessly chic in this no-fuss winter hat. Pair it with a vegan leather jacket, v-neck tee, skinny jeans, and ankle boots for a winter night out.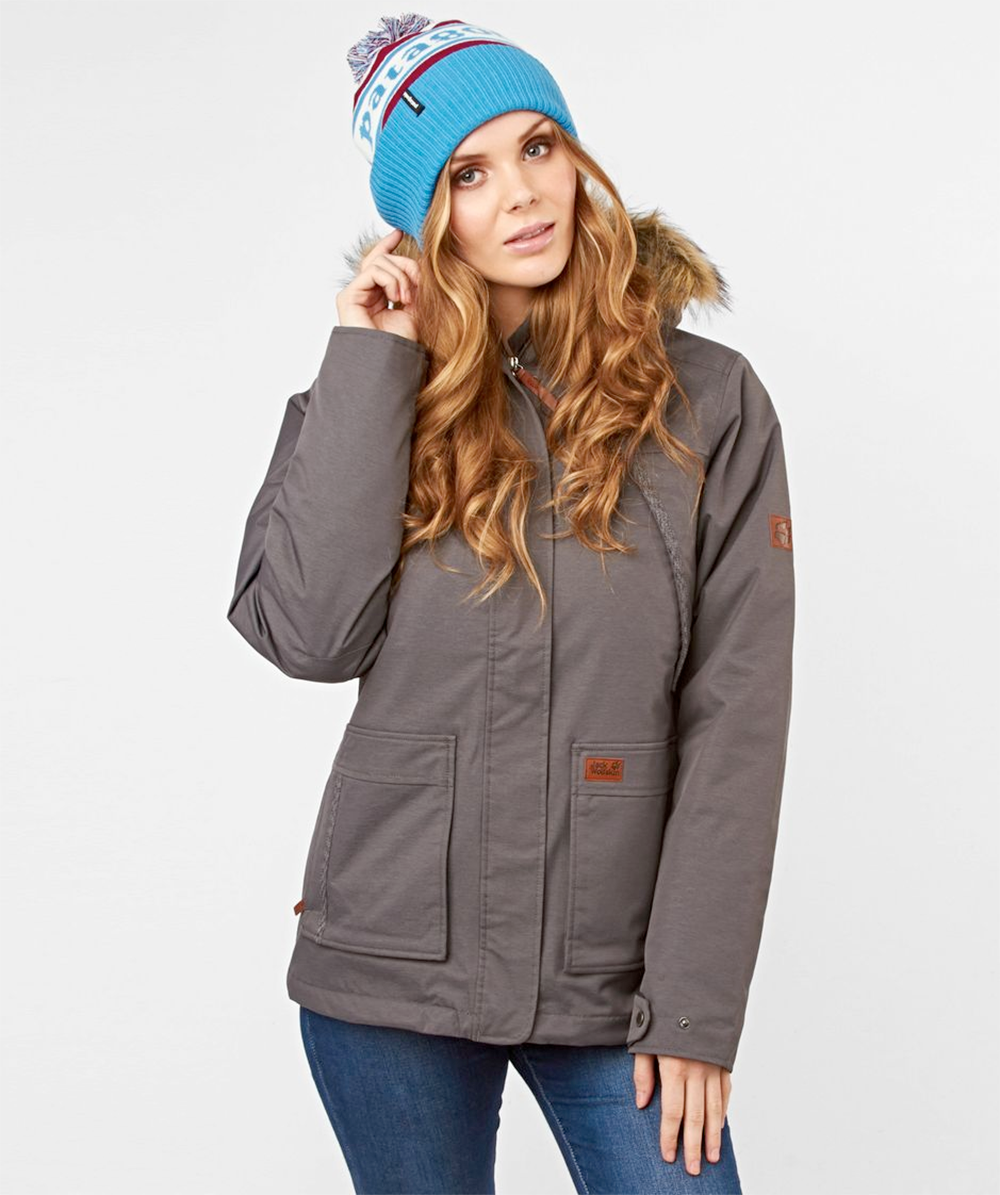 This beanie is a total throwback with its classic stripe and embroidery. In addition to being stylish, it's also eco-friendly! This Patagonia hat is made from 96 percent recycled polyester (with the other 4 percent being stretchy spandex). This hat is made for being worn at the slopes so pair it with all your ski or snowboarding gear.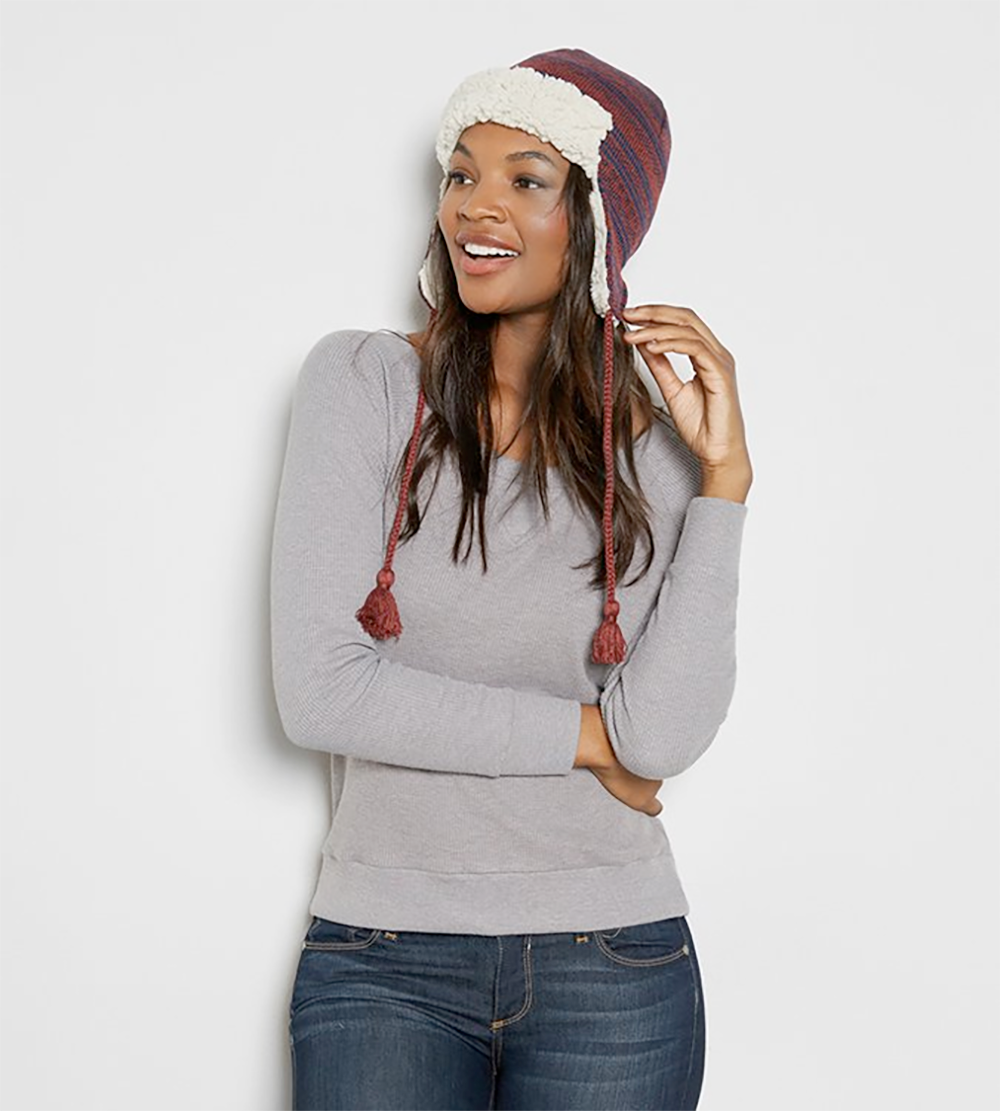 Cozy ear flaps on this winter hat will keep your ears snug and warm. This eco-friendly hat is made from 100 percent recycled polyester produced from water bottles. A pair of tassels make this classic hat style on-trend. Style this snow-ready hat with your warmest coat, fleece-lined leggings, and snow boots for a walk in a winter wonderland.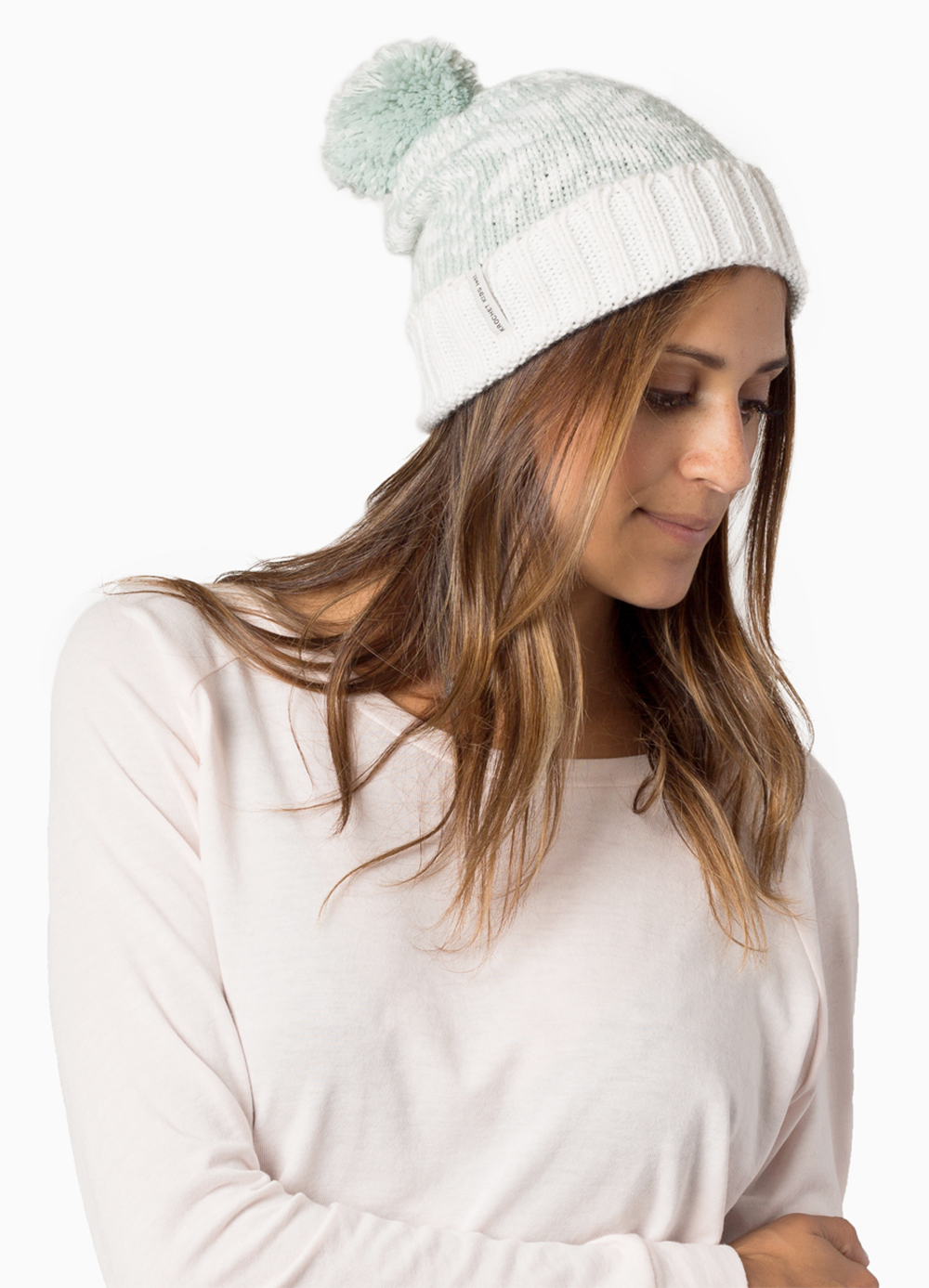 This knit fair isle beanie is not only cute and cruelty-free, it's also charitable! Krochet Kids hats are hand-knit by women in impoverished areas of the world. The inside of each hat is hand-signed by the woman who made it so you know exactly where your clothes are coming from. Talk about transparency! Pair this mint beanie with a white coat, maroon skinny jeans, and brown boots for a cool color palette.
Related on EcoSalon
Ditch the Wool for These Cozy and Cute Cruelty-Free Sweaters
9 Must-Have Vegan Handbags, Boots, and Shoes for a Cruelty-Free Fall Season
The Ultimate Cruelty-Free Holiday Gift Guide