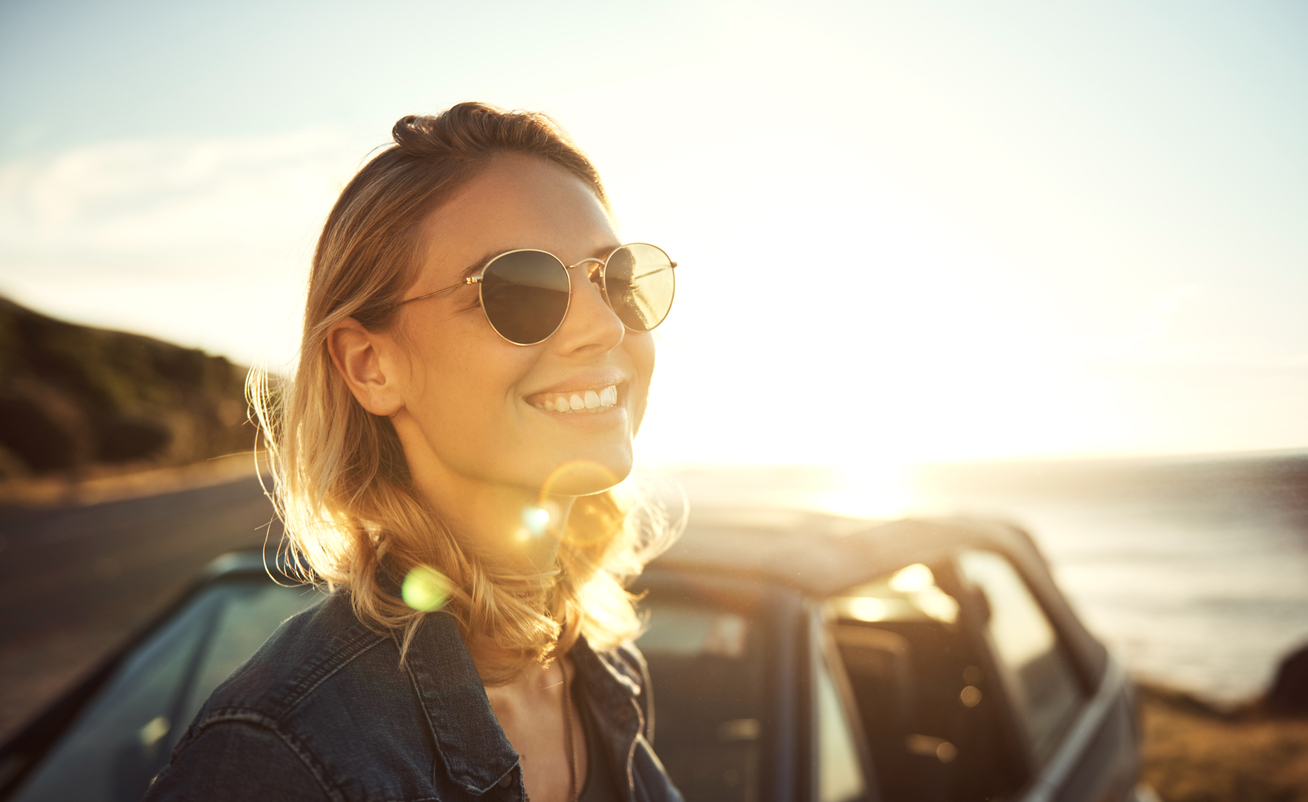 A dab of honey is the perfect way to sweeten tea (hot or iced!), the only way to eat cornbread, and an effective scratchy throat soother. The sticky substance also offers a host of skincare benefits. Here's how to sweeten your beauty routine with honey for skin.
September is National Honey Month. No better time to deliver the buzz on honey and learn more about honey bees.
Honey bee hives are diminishing and taking more than sweet honey with them. Bees pollinate our plants, and fewer pollinators mean fewer fruits and veggies. Chocolate and coffee would take a hit, too. Experts believe they could be decreasing due to pesticides. The Environmental Protection Agency lists ways we can help to protect honey bees.
Not only is the thought of fewer honey bees sad, but who wants to live in a world without honey? We know it tastes delicious, but let's dive deeper into what honey can do for your skin.
6 Beauty Benefits of Honey for Skin
1. Soften: There is nothing like a honey mask to leave skin ultra soft. The moisturizing effects of this ingredient are due to honey's humectant properties, which helps skin to retain moisture and prevents moisture loss.
2. Heal: Ayurveda uses honey as an antiseptic, to speed healing of cuts and burns. Try using honey as a chapped lip fix to repair raw skin on your pucker. It also helps to fade scars and dark spots.
3. Soothe: Natural anti-inflammatory properties make honey a super skin soother. Use to treat irritation or redness. Also makes a calming treatment for inflammatory skin conditions, like eczema.
4. Clear: Honey is a natural antibacterial. A study by the University of Wales showed that honey is effective in slowing the growth of MRSA. If it can tackle a skin infection that nasty, think what it can do for acne. Use as a honey facial mask to clear pores and spot treat for stubborn flare ups.
5. Exfoliator: The gluconic acid in honey makes it a natural exfoliant. Use to accelerate the sloughing of dead skin cells for smooth, healthy skin.
6. Radiance Enhancer: Need a glow booster? Honey to the rescue! The ingredient revs up circulation and gets skin glowing.
Different Types of Honey for Skin
Raw Honey: Many honey aficionados feel raw honey is the best type for use on skin because it isn't stripped of natural nutrients and enzymes. Raw honey is unpasteurized and never heated above 115 degrees Fahrenheit, and contains the naturally occurring live antioxidants and bacteria that are beneficial to skin. Most raw honey is lightly filtered to remove impurities.
Organic Honey: As with food, organic honey is produced without pesticides and GMOs. The problem with organic honey is that its makers, the honey bees, can pick up pesticides from non-organic crops, so it is often difficult to determine if a honey is truly 100% organic.
Manuka Honey: Made only from the manuka tree in New Zealand, this honey contains live enzymes, is high in antibacterial properties, and is thought to hold powerful medicinal qualities.
Acacia Honey: A lightweight and transparent honey, it is made from the nectar of the acacia flower. Lower in antibacterial properties, Acacia honey isn't as effective in treating acne but is soothing to dry or chapped skin.
Buckwheat Honey: Made from nectar collected from the buckwheat flower, this type of honey is loaded with antioxidants. A good choice for protecting the skin against signs of aging and environmental damage.
Neem Honey: A popular Ayurvedic remedy, neem honey helps to clear the skin, improves skin tone, and evens out pigmentation.
Sweet Products With Honey for Skin
Honey can be used on its own, as part of a DIY beauty treatment, or in a prepared product. It's good for all skin types and works on most skin conditions.
If you decide to go the DIY route, try combining your choice of honey with a bit of organic milk to make a skin smoothing face and body exfoliator. Check out how to make honey face masks for every skin type by Hello Glow.
UMA Absolute Anti-Aging Face Mask: Refine pores, smooth skin, and soften lines and wrinkles with this honey-based face mask.
The Beauty Chef Beauty Fix Balm: A honey-infused skin fixer that heals, moisturizes, and soothes the skin.
La Bella Figura Purifying Manuka Honey Mask: Detox skin and clear up breakouts with this raw manuka honey mask.
May Lindstrom The Honey Mud: Cleanse, nourish, and revitalize the complexion with this gentle, yet intensive, honey cleanser.
Osmia Organics Honey Myrrh Lip Repair: A fast acting lip balm that softens, smooths, and moisturizes dry, rough lips.
*Disclaimer: Help support EcoSalon! Our site is dedicated to helping people live a conscious lifestyle. We've provided some affiliate links above in case you wish to purchase any of these products.
Related on EcoSalon
Foodie Underground: 20 Uses for Honey You Never Thought Of
Could Captive Honey Bees Be Hurting Wild Bees?
Save the Bees: 5 Ways to Help Stop Colony Collapse Disorder