Looking for DIY stocking stuffer ideas that don't suck? Well we've got seven ideas that you (and your recipients) will love–especially since they come with a focus on green living.
If you're like me, then being at a loss for cool stocking stuffer ideas is a yearly occurrence, which is why we're here to mix things up. Don't waste money and pollute the environment with a bunch of junk from the dollar aisle that will just get tossed out the following week. Instead, make some extra special from-the-heart gifts that your friends and family will actually enjoy receiving. From lip scrubs to cute hand warming sachets, you'll have as much fun making these as you will giving them away!
1. Reusable Baggies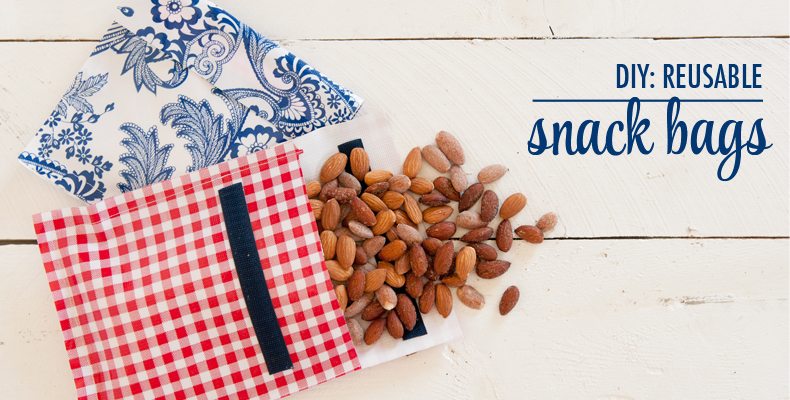 These cute (machine washable!) baggies are whipped up in just a few minutes with the use of a sewing machine, some velcro, and the oil cloth fabric of your choice. They're perfect for your lunch-packing eco-friendly cohorts, and will quickly eliminate the need for all of those plastic baggies. Not only can these be used for more than just lunch food, but you can also pre-fill them with goodies before placing them in the stocking. Check out the tutorial from The Chic Site.
2. Peppermint Lip Scrub
As far a stocking stuffer ideas go, this one is a winner. This peppermint lip scrub from A Little Glass Box is easy to whip up using household ingredients, looks great when delivered in a cute glass jar, and is apparently very inexpensive compared to buying retail. Not only that, but this gift is from the heart, and your lucky recipients will know exactly what the ingredients are.
3. Hot Chocolate Spoons
I have been wanting to make these for, like, ever, and The Nerd's Wife blog has finally sealed the deal. Who wouldn't want to receive a hot chocolate spoon? I, mean, really? These are easy to make and they look like so much fun, too! What's great is that you can make these with vegan chocolate and gift with vegan marshmallows, or keep the recipe as-is. As far as wooden spoons go, check out this all-natural version here, or consider going thrifting for some unique silver spoons, give them a good scrub, and dip those instead.
4. Seed Bombs
For truly unique stocking stuffer ideas, look no further than this awesometastic seed bomb DIY project from Rae of Sparkles. Beautiful, customizable, and earth-friendly, this is a handmade gift that you'll love to receive as much as you'll love to give. Whether you use wildflower seeds, or something that's worthy of a kitchen window herb garden, all you have to do is mix up the ingredients and wrap with some fabric or burlap, and your favorite ribbon.
5. Mini Planter Magnets
If you (or your recipient) love wine and succulents, and we're betting you do, then this DIY stocking stuffer is the perfect little handmade project. Round up those wine corks, and follow the instructions from Upcycle That to craft this adorable gift. Not only is it good for the environment, but it's such an unexpected and economical stocking stuffer. I would suggest making these closer to gift giving time and then wrapping them up (plant and all) in a cute square of fabric or gift wrap just before you're ready to present.
6. Upcycled Hand Warmers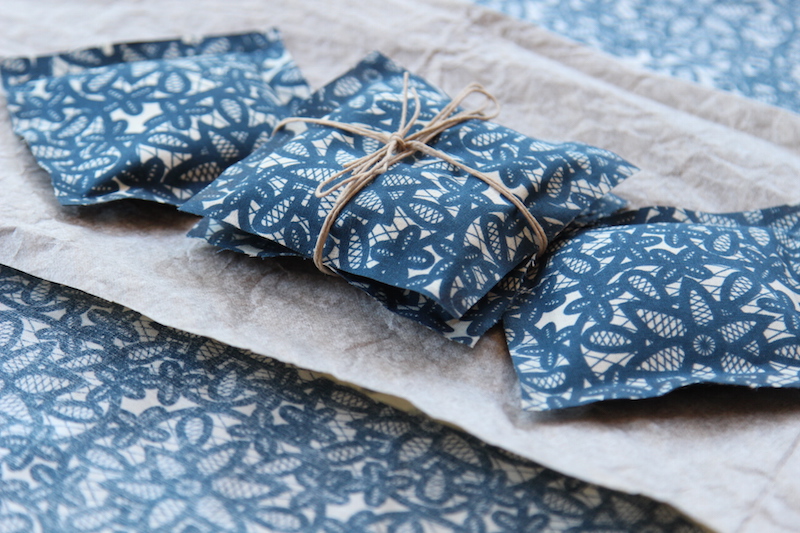 These are attractive, functional, easy to make (no sew! woot!), and small enough to squish into a stocking. Gather up those old sweaters, unused fabric, or cruise the thrift stores aisles looking for some ugly Christmas goodness, and make these nifty hand warmers that also double as excellent stocking stuffers. Blogger Rachel Talbott uses vanilla and lavender essential oils in hers which, in my opinion, takes these DIY handwarmers to the next level.
7. Lemon Peppercorn Soap
An exfoliating bar of soap is a great way to slough off that dull winter layer of skin. These beautiful bars of soap are easy to make, can incorporate natural and organic ingredients, and fit neatly into a stocking. Burkatron has the tutorial you need to pull these off. We love the simple twine bow, but you can get as fancy as you'd like.
Homemade gifts can be elevated and awesome, so skip over the dollar aisle this year and make a few of these awesome presents for your lucky loved ones. If you've enjoyed these stocking stuffer ideas as much as we do, then hop on over to the EcoSalon Facebook page and share your favorites!
Related on EcoSalon
5 Impressively Simple and Chic Homemade Hostess Gifts
7 Simple KItchen DIY Ideas You Can Actually Accomplish Before the Holidays
7 Warm and Inviting Eco-Friendly Home Decor Pieces You Won't Want to Miss