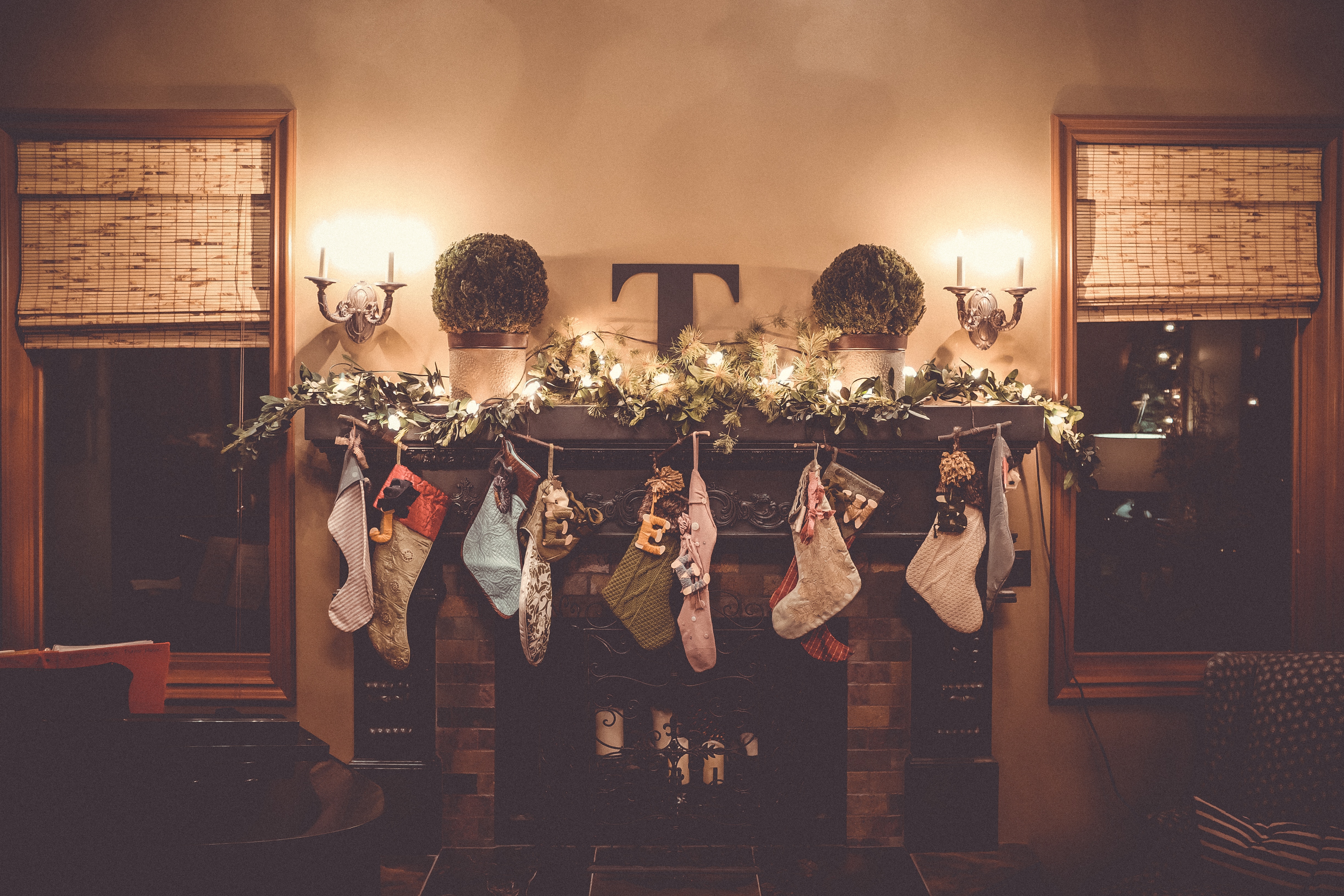 These stocking stuffers are geared toward the yogi, the vegan, the meditator, and the soul-searcher. You know who I am talking about – the person who actually looks at ingredient lists and actually gives a shit about what they put on their skin and in their bodies. The one who typically eschews gifts for that very reason — because it's not always easy to buy gifts for such friends or family members. But if done right, it can be a lot more fulfilling. These seven stocking stuffer ideas will help you make the right choice for your loved one.
7 Stocking Stuffers for the Eco-Conscious Soul
Jewelry is a common gift, but it's not always meaningful beyond the act of giving itself. CRASH Jewelry adds a little more thought to their beautiful jewelry designs, like this Teal Porsche bundle, which includes a bangle, a necklace, rings, and earrings. CRASH make sustainable accessories from the metal of luxury automobiles that have had minor accidents. Each order arrives with a certificate of authenticity that lists the name of the car that the jewelry came from. Bundle price: $230.

Be engaged in the healing process at all times with this quartz keychain. Clip it onto a set of keys or a favorite purse and let it spread the good vibes wherever it goes. Price: $23.

Give the gift of groundedness with this simple chakra-balancing roll on. Apply its essences onto the crown of your head, behind the ears, just under the neck, and to the temples. It's made with water and pure essential oils, including vetiver, patchouli, bergamot, and nutmeg. Use daily! Price: $15.

Make-up is a common stocking stuffer gift for any queen in your life, but don't just gift  any ol' lip gloss – gift a lip gloss made with natural, recognizable ingredients that will enhance not only beauty but also nourish the skin. This sheer cherry lip gloss is made with grapeseed oil, shea butter, beeswax, and vitamin E and the pigmented extracts of pomegranate, wine, cherry, cranberry, blackberry, raspberry, peach, coca bean, plum, vitamin C, and strawberry. Price: $20.
You may not want to splurge on a full set of natural organic skincare for a friend or family member, because that can become quite expensive, but samples will do just fine. Cult-favorite Simply Divine Botanicals is an old school natural skincare player whose longevity speaks volumes about its quality. In this pack of more than a dozen samples, you get the full-body experience, head to toe. Price: $39.
Fine & Raw produces perhaps the most delicious raw chocolate out there. The holidays are certainly about indulgence, and Fine & Raw's coconut chunky bar is in good company. The difference it has with regular milk or dark chocolate varieties is that it is made with raw cacao, coconut butter, blue agave, coconut sugar, cacao butter and is completely unprocessed and not heated in a way that destroys its inherent nutrition. Try it once and you'll be hooked. Price: $7.

If you've got a list lover in your life, this is the perfect gift. This book makes journaling a matter of inspiring positivity, balance, and joy. Author Moorea Seal draws from happiness research and her own personal philosophy to create a tool for list lovers so that they can unveil their own unique happiness. The 52 listing prompts encourage readers to reflect, acknowledge, and invest in themselves. Price: $13.
*Disclaimer: Help support EcoSalon! Our site is dedicated to helping people live a conscious lifestyle. We've provided some affiliate links above in case you wish to purchase any of these products.
Related on EcoSalon
Evergreen Seasonal Symbols
15 Vegan Gifts to Buy This Holiday Season
15 Coffee Gifts for Your Favorite Coffee Fiend