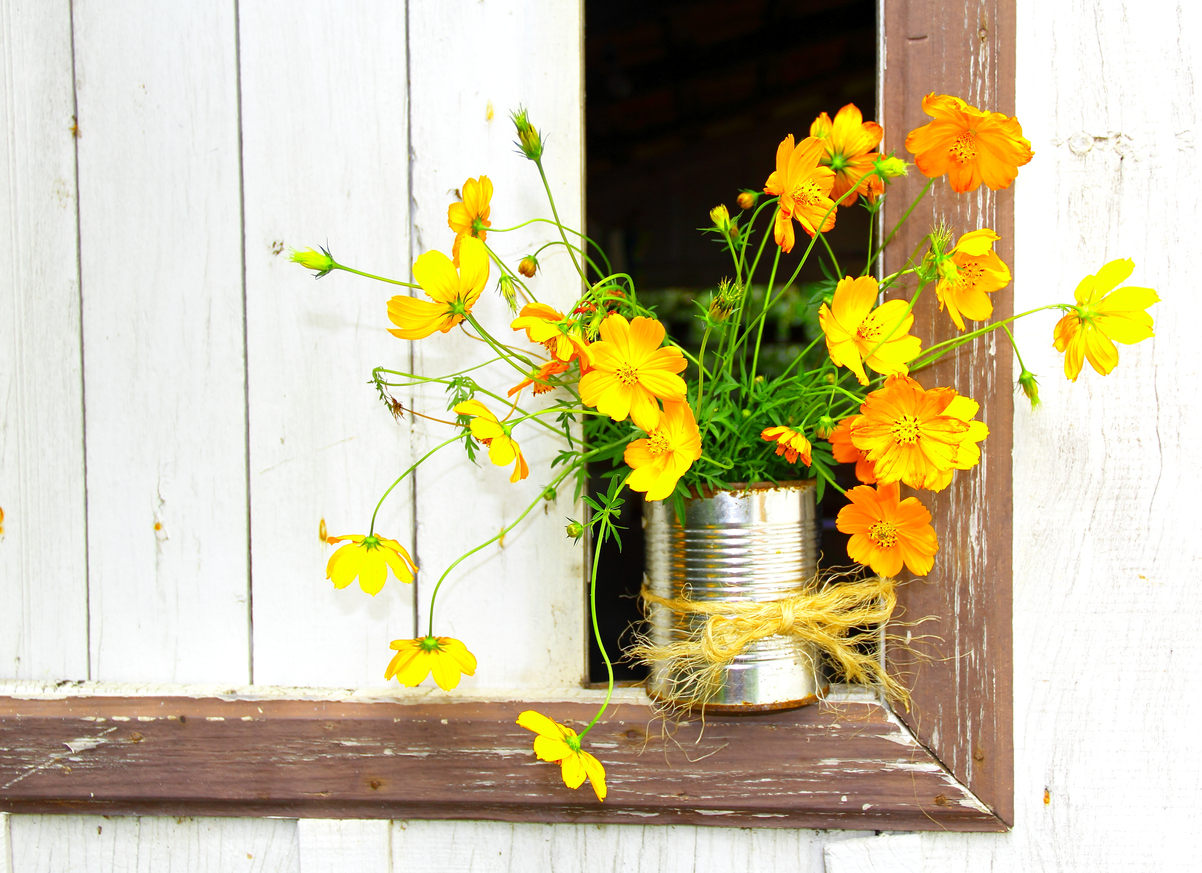 Get your repurposing on and make some alternative flower vases to keep those summer blooms around all season long.
Turn your home into a flowery paradise by repurposing everyday objects into functional and decorative flower vases. Most of these suggestions can be found around your house, in the recycling bin, or at thrift or yard sales (another fun summertime activity).
7 Repurposed Flower Vases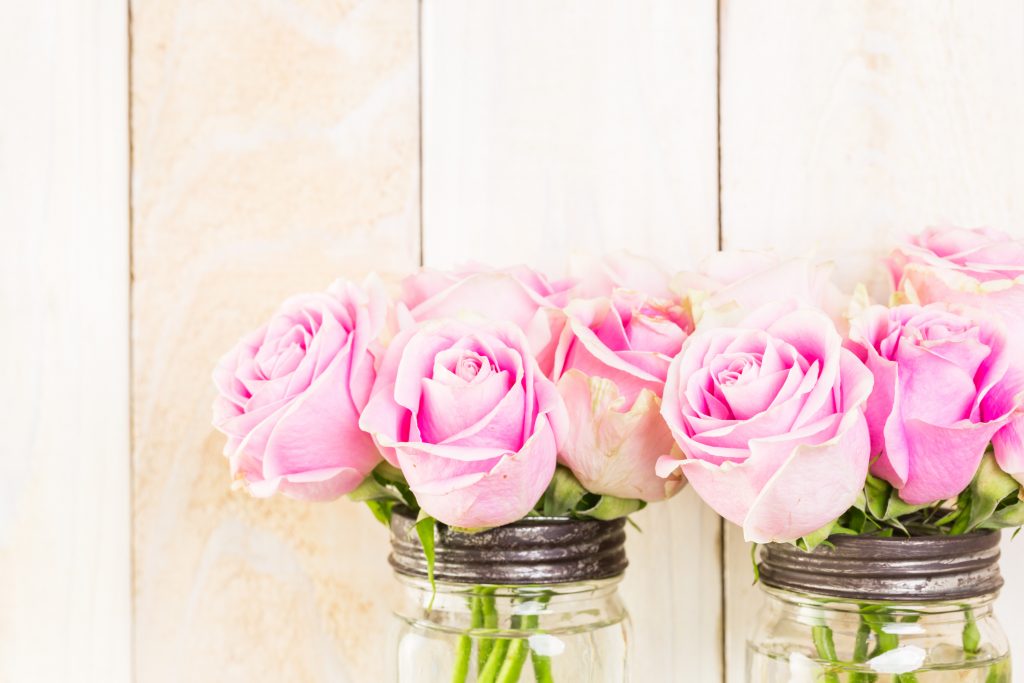 1. Mason Jars
Mason jars can easily be repurposed into flower vases with very little effort. Of course, you will want to zhoosh your jars up a bit and the ideas are almost infinite. Try decoupaging vintage wrapping paper onto the jars, wrapping them in colorful yarn, or dip dying them with leftover paint. If you are super ambitious, you can also draw on them using glass paint markers, paint them with chalkboard paint, or wrap them in fabric.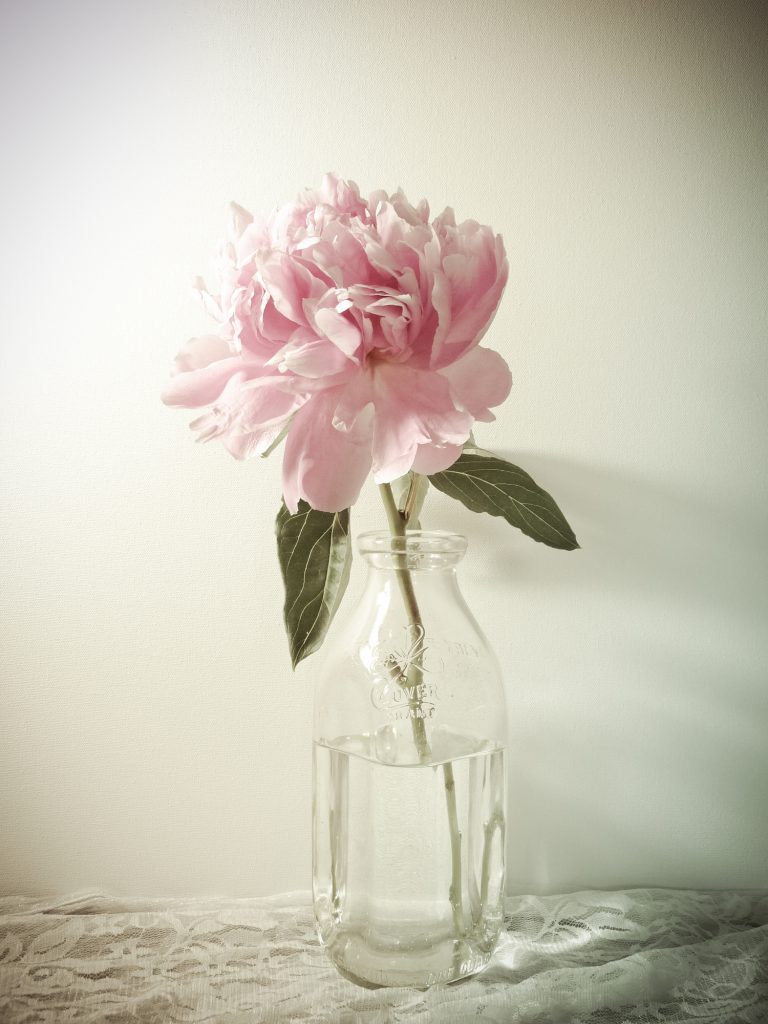 2. Glass Bottles/Jars
By the same token, glass jars, whether from your kitchen or sourced at thrift or vintage stores (think old glass milk or soda bottles) make for easy vessels for your posies.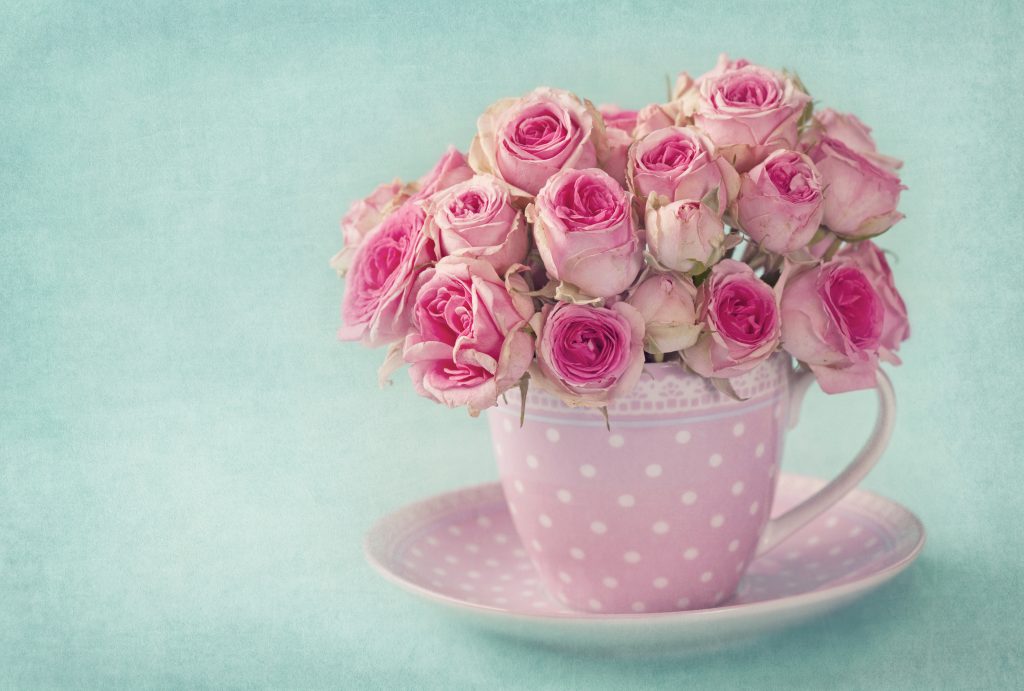 3. Mugs and Teacups
Every wondered what to do with chipped mugs and teacups? Turn them in to easy flower vases. There's no need to toss them in the trash, instead use them as decorative holders for the wildflowers you collected. One idea is to create a stunning centerpiece by floating peony blooms in a collection of teacups.
4. Tea Tins
Whether you drink tea or not, it's possible to find pretty new and vintage tea tins at flea markets, yard sales, and vintage stores. They can vary in size, depending on whether they held loose or bagged tea, and make for lovely repurposed vases. In fact, any tins that you come can be repurposed into flower vase with virtually no effort.
5. Martini/Wine Glasses
One creative way to display blooms is in martini or wine glasses and thrift stores are usually full of wine and other glasses. Keep them pristine or decorate them with paint or paint markers.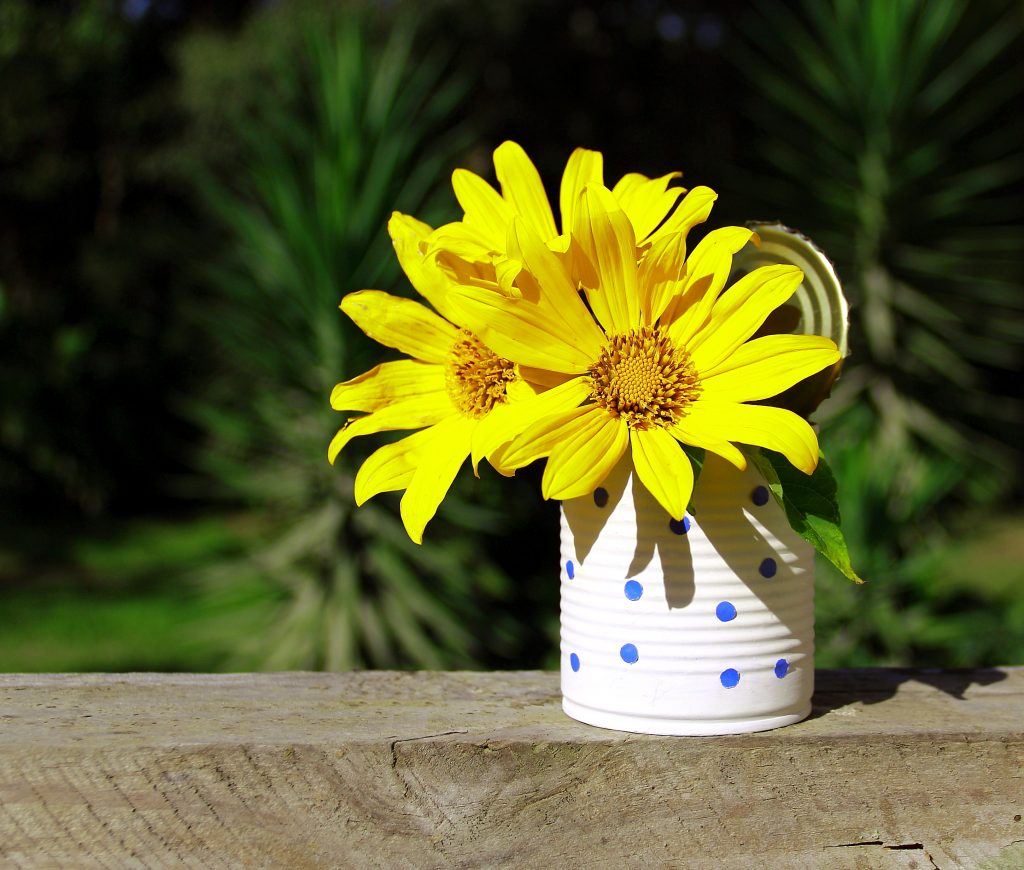 6. Paint Cans
Repurpose paint cans to hold your bouquets and be a super re-user. If there is any paint left in the can, make sure to dispose of it properly. Peel off the label and DIY away. Paint the cans using an ombre effect, dip the bottom of the can in glitter, or paint the can using natural items found on your nature walks. The limit is your imagination.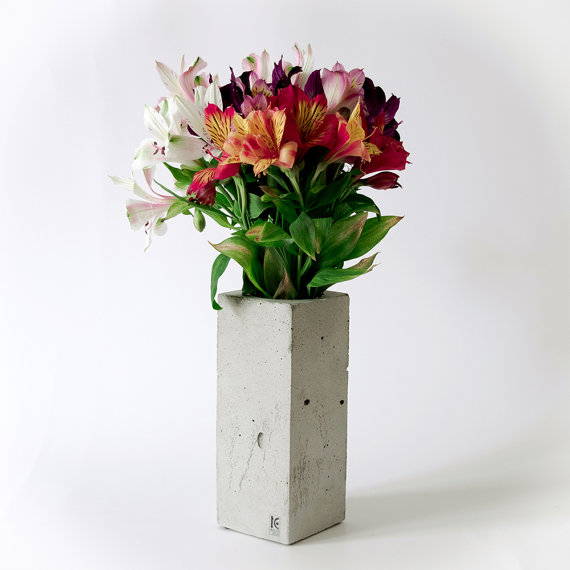 7. Cement Vases
It's actually fairly easy to whip up your own cement vases. Simply make up some cement mix and use milk cartons, water bottles and other recyclables as molds.
Related on EcoSalon
6 Ideas for Making DIY Paper Flowers Like a Boss
10 Super Crafty Decor Projects You Can Do for Under $10 in 60 Minutes or Less
6 Pro Tips to Make Fresh Cut Flowers Last Longer