Stay sexy, cute and comfortable this Valentine's Day in our favorite eco chic underwear brands!
Comfortable, sustainable and sexy are our prerequisites for great underwear, and so we're showcasing our favorite brands. From super cute and colorful cotton undies to sultry and seductive lace panties, you'll find something for every occasion. Check them out and find yourself a pair of sustainable skivvies to shamelessly sport on this year's V-Day!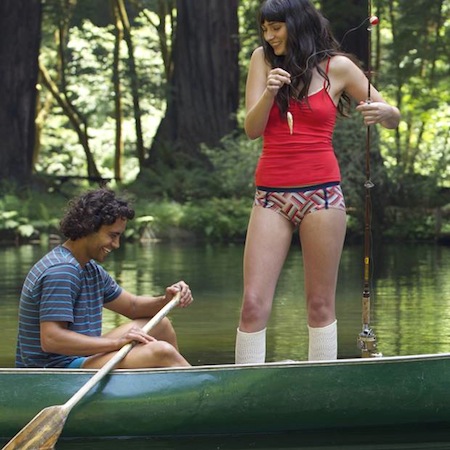 1. PACT Underwear
We love PACT! A super cool company based in San Francisco, PACT makes funky organic cotton basics like briefs, panties and camis that are produced in wind and solar powered factories by workers who are paid fair wages and respected for the work they do. Perfect for casual fishing with the boyfriend…or maybe weekend lounging, considering the current weather.
2. Xylem
Another West Coast company, Xylem is based in Eugene, OR where all fabrics are hand dyed and the local seamstresses piece together these soft and sweet lingerie collections. Made from a blend of organic cotton and soy, they're so comfortable you'll never want to take them off!
3. Triumph Lingerie
This company was founded in Europe way back in the 19th, century, coining them as 'The Makers of Lingerie'. Each item is delicately handcrafted from carefully sourced materials, resulting in totally tantalizing panties, bras and bustiers.
4. Brook There
Cute, perfect for everyday wear and made from super soft organic cotton and silk – what more could you want from underwear? All Brook There items are handmade in the USA, with chic color block designs available in many color combinations. Check out their comfy loungewear too.
5. Augustine London
Based in the UK, Augustine London's gorgeous lingerie collections are whimsical, romantic and so soft on your skin. Choose from sexy lacy thongs and bras, or go for matching cotton sets for a cute, clean look. Made from organic cotton, sustainably sourced lace and tencel, all items are handmade in a small, family-owned factory in the north of France.
6. Nico Underwear
Hailing from Australia, Nico Underwear's collections are super fun, bright and great as a base layer for almost any occasion. The company is certified  through Ethical Clothing Australia, ensuring their minimal environmental impact and commitment to ethical production practices. These skivvies are so cute we'd even go surfing in them!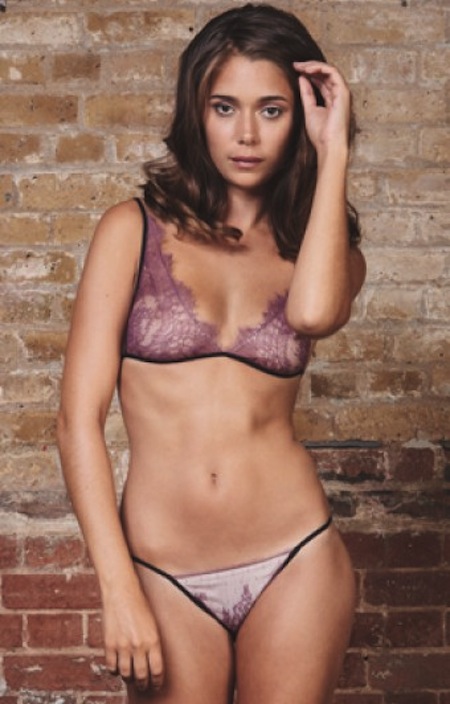 7. LuvaHuva Lingerie
For something a little steamier, turn to LuvaHuva Lingerie from the UK, whose lace and satin creations will make you feel like a sex kitten extraordinaire. All items in the LuvaHuva collections are made from organic fabrics and end of line or vintage lace and handmade in the UK, resulting in ethical and environmentally friendly lingerie for the exotic vixen in you.
8. Ciel Lingerie
Also from the UK, eco-friendly fashion label Ciel offers an ethical collection of lingerie made from environmentally sound fabrics. We especially love these panties made from recycled, vintage art fabrics from Liberty's, the legendary London department store!
9. Araks
Araks lingerie is a must have for the eco-conscious fashionista, with their stylish collection of silk and organic cotton panties, bralettes and loungewear. We love their brightly colored chiffon and silk match sets, and think that your special someone would too!
Images:PACT Underwear, Xylem, Triumph Lingerie, Brook There, Augustine London, Nico Underwear,  Ciel Lingerie, LuvaHuva Lingerie, Araks
Related on EcoSalon

Turn Up the Heat in Snoa Lingerie

On Trend: 6 Gorgeous Reds for Valentine's Day
Bush is Back: American Apparel Mannequins Have Pubes