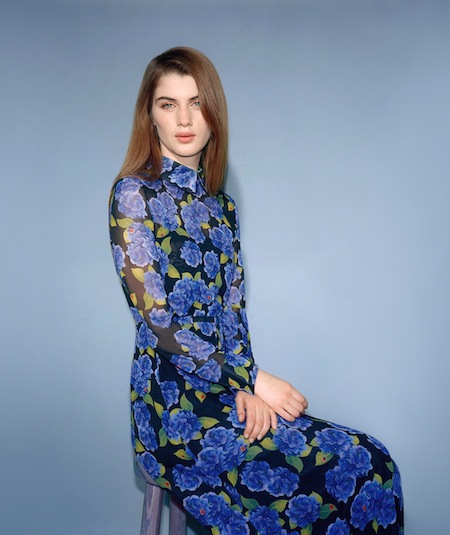 Beautiful Soul provides graceful and ubiquitously British style through a commitment to ethical and environmental practices.
London's Notting Hill is most often recognized for the Hollywood film featuring Julia Roberts and Hugh Grant, but it is also home to one of the UK's most refined sustainable fashion labels. Beautiful Soul is the creative vision of Nicola Woods, who founded the company in 2010 after deciding to completely step out of her former role in corporate insurance. Her decision has resulted in several collections of gorgeous designs made out of environmentally sourced materials and manufactured locally in the UK. Nicola's feminine and delicate and designs emphasize garment longevity, multi-functionalism and adjustability, essentially making them ideal for the sophisticated, sustainability-savvy woman. We caught up with the designer to learn more about her life-changing venture and the beautiful soul behind these clothes.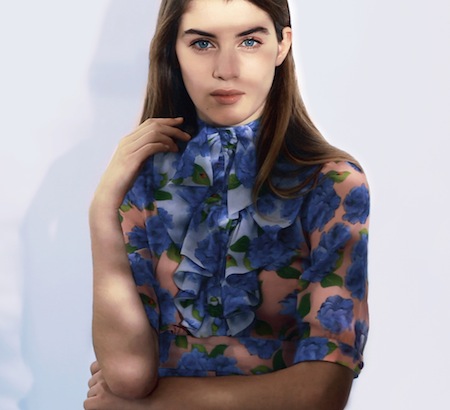 Leena Oijala: Tell me a little bit about the philosophy and inspiration behind Beautiful Soul.
Nicola Woods: I turned to fashion later in life after a longstanding corporate career. I took a sabbatical to travel globally, and whilst sitting under a cherry blossom tree in the heart of Tokyo, I began to envision my path from a different point of view.  I realized that I needed to make radical changes to my lifestyle and revisit my childhood ambition of design. Beautiful Soul's Kimono Collection was built on this premise. We continue to offer the Kimono Collection to private clients but to meet international demand we launched a R-T-W Collection (Beautiful Soul London) in 2011.
I am inspired by the challenge of creating ethical womenswear that is timeless, charming, intelligent and beautifully made in England. My objective is to positively promote the brands' use of British and sustainable fabrics, UK production, British craftsmanship and intelligent, innovative design.
LO: What kinds of designs and materials do you offer?
NW: Beautiful Soul London is renowned for its unique, vibrant, signature prints, which I create each season, taking inspiration from my favorite vintage kimono fabrics, to which I add a twist of English charm. A mixture of classic and contemporary shapes are brought to life through the exclusive prints and detailing, including day-to-evening dresses, heritage-style trench coats and blazers, versatile separates and accessories. We offer the Beautiful Soul London woman a choice of stylish, feminine and flattering pieces to suit her mood of the moment.
LO: What does sustainability mean to you?
NW: I passionately believe that taking a responsible approach to the planet is not a trend, it is the only way forward and as a designer it is my responsibility to design a product that has considered the environment and that offers transparency throughout the supply chain. For me, this is common sense.
LO: You've been associated with several British celebrities that support ethical fashion and protection of the environment. Which proponents of sustainable fashion most inspire and motivate you?
NW: I am inspired by positive, driven people. I admire compassionate individuals who use their talent or fame to raise awareness (attracting media attention) and who encourage a brighter, more positive future for people and the planet.
I admire celebrities such as Annie Lennox, Bono, Sir Elton John, Livia Firth, Scarlett Johansson, Kristin Davis and Angelina Jolie who use their status in a positive way to improve the lives of others on an international scale.
LO: Do you follow trends when it comes to your design work? If so, what trends have you incorporated most recently? 
NW: Each season, I cross reference trend forecasts, but ultimately the brands unique signature is influenced by my personal design inspirations. For example, the AW13|14 Collection "I ♥ Ladybirds" is based on childhood memories of collecting ladybirds with my sister. I love ladybirds and my sister and I are at our happiest reminiscing about our childhood. To showcase the collection we also developed an "I ♥ Ladybirds" Film, which was launched at London Fashion Week in February 2013. It captures the quintessentially English appeal of the brand.
LO: What's next for Beautiful Soul?
NW: We launched our e-commerce website in 2012, bringing a selection of Beautiful Soul London dresses to the online marketplace. We have also secured a number of new stockists and so Beautiful Soul London will be stocked in the UK, USA, Japan, Korea and Europe from Autumn 2013, so exciting times ahead!
Images: Beautiful Soul