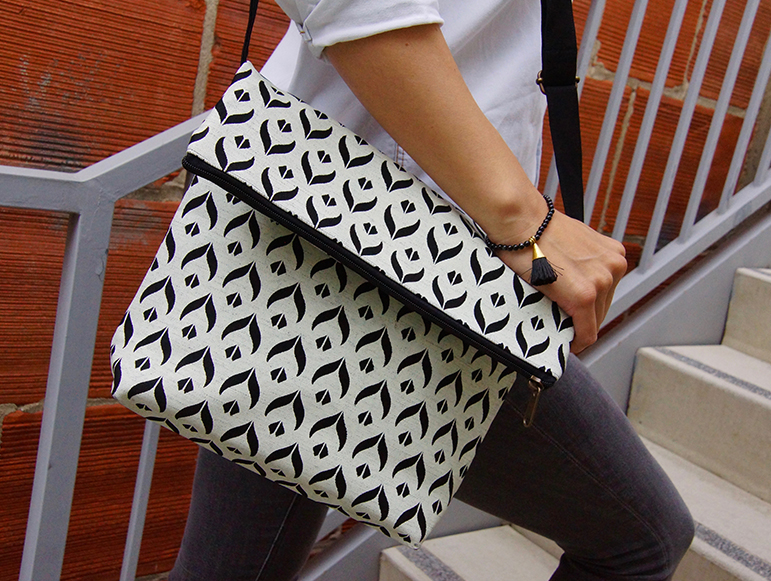 Human trafficking is lurking around every corner. It's a threat we hear about, but may not always see or experience firsthand. Don't let the lack of personal impact fool you, however, because the industry is real and it's frightening–just ask Lia Valerio, co-founder of Malia Designs and creator of Stop Traffick, a 501(c)(3) non-profit organization formed to raise awareness and stop the trafficking of women and children around the world.
After serving in the Peace Corps in the South Pacific Valerio "fell in love with Cambodia," and says despite the tragedy the country had been faced with, "their warmth and openness was and always has been a source of inspiration."
Valerio's initial trip introduced her to the country's textiles, as well as various fair trade organizations helping denigrated groups earn and retain income. Inspired by what she learned, Valerio teamed up with best friend and former business partner Maria Forres Opdycke to come up with a way to import goods from Cambodia and support the causes of these organizations.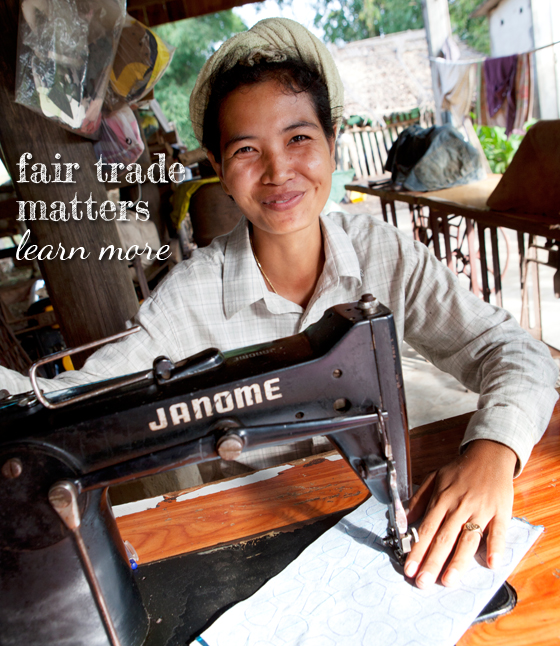 Fuelled by their "love for travel and a desire to create a business that was socially responsible, sustainable, and mission based," in 2005, with absolutely zero "real fashion experience," Malia (Lia + Maria) Designs was formed.
Deeply impacted by the human trafficking she witnessed while in Cambodia, eradicating the ravages of this multibillion dollar industry became the heartbeat of their business. "We formed Malia with the belief that one way to counteract this global issue is to increase access to economic opportunity in the most affected areas," Valerio says. Although Opdycke has moved on from Malia Designs, Valerio credits the current co-owner and marketing director, Lucia Ruth, for continuing to keep the dream alive.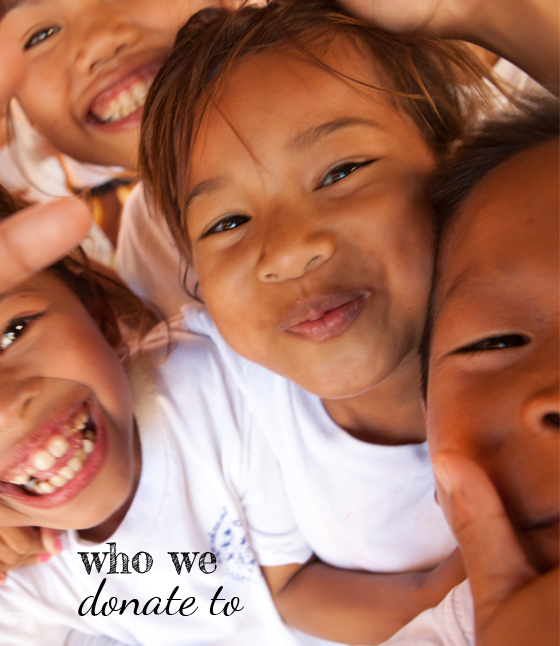 Employing primarily at-risk women and disabled workers who have been affected by polio or land mines, Malia Designs is helping to provide normalcy to individuals otherwise stigmatized due to their disability. She's proud to be "providing secure and stable employment to some of the most marginalized," while also creating a true sense of community among the employees. Offering mentorship and other resources for the artisans and their families, has become "a true culture of empowerment."
"By providing an alternative source of income for marginalized women, Malia Designs can lessen the likelihood that these women will be re-victimized or become victims of Commercial Sexual Exploitation or Trafficking.," says Valerio. "Not only does this transform the lives of these women, but their children as well. Since the very beginning, our primary mission has been to provide this source of income to our artisan partners—lessening their vulnerability and empowering them to break the cycle of poverty."
The philanthropic branch of Malia Designs, Stop Traffick, was created as "a grassroots effort to raise awareness and funds for the fight against Human Trafficking in Cambodia and Chicago." Since 2009, four years after the business was formed, the non-profit organization has held a yearly fundraiser in an effort to raise money for worthy organizations that aid trafficking victims in the areas mentioned.
Among those organizations are Damnok Toek a Cambodian NGO. Valerio describes them as being Cambodian run and focused on working with vulnerable children and their families. "They run amazing programs at a very grass roots level and over 1,500 children benefit from these programs on a daily basis," says Valerio.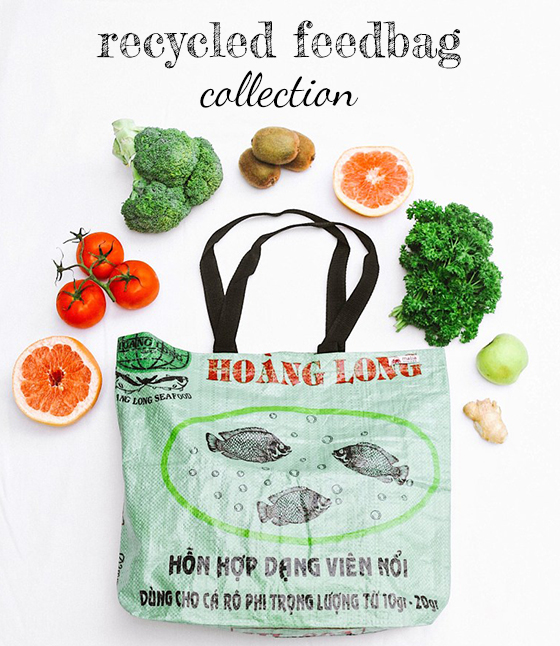 In addition to fighting for a worthy cause, the entirely handmade accessory and handbag business also relies heavily on sustainability. Slow, fair-trade production is where the focus lies. Like the product designs themselves, the process is organic. Local to the region of production, Valerio says "almost all of the materials we work with are recycled or upcycled."
Sharing details about the unique textiles, Valerio says, "We work with recycled feed bags that previously held a grain that is fed to farmed fish, recycled cement bags that are so pervasive they line the streets of Phnom Penh, and the base materials for our screen print line are up-cycled out of the leftover or end-of-bolt fabric from the garment factories in Cambodia."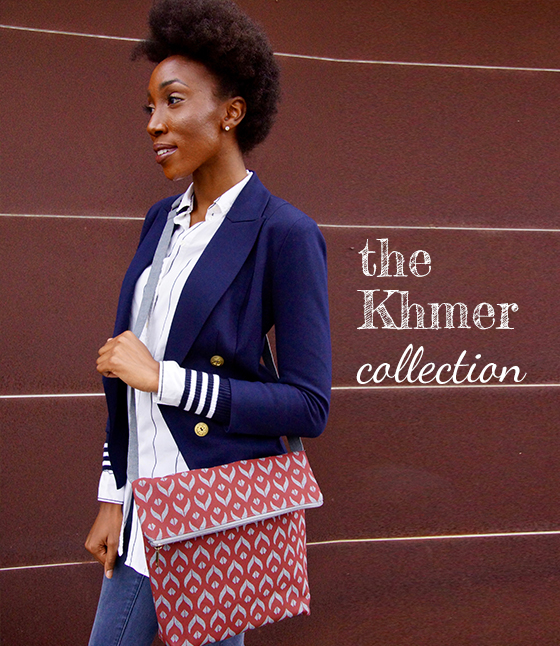 Manufacturing handbags, wallets, scarves, belts, aprons, and more, the accessories are not only friendly to humans and the environment, but they're attractive and practical, too. Ranging from boho to contemporary, her designs appeal to a range of customers, with bags that are perfect for all seasons.
Valerio recommends the screen print line for fall. Customer favorites include the large and small messenger bags, as well as the new dragon print and release of the highly anticipated backpack. Whether you prefer the signature elephant pattern, or the cement bag collection, featuring durable and water resistant materials perfect for wintry or rainy conditions, you simply can't go wrong when the products are as beautiful as the cause they support.
Related on EcoSalon
Efua Mensa-Brown: Ending Human Trafficking, One Dress at a Time
LA's 3rd Annual Fair Trade Fashion Show Tackles Slavery and Human Trafficking
The #LetNoorShine Campaign Combines Clothing and Activism to End Human Trafficking