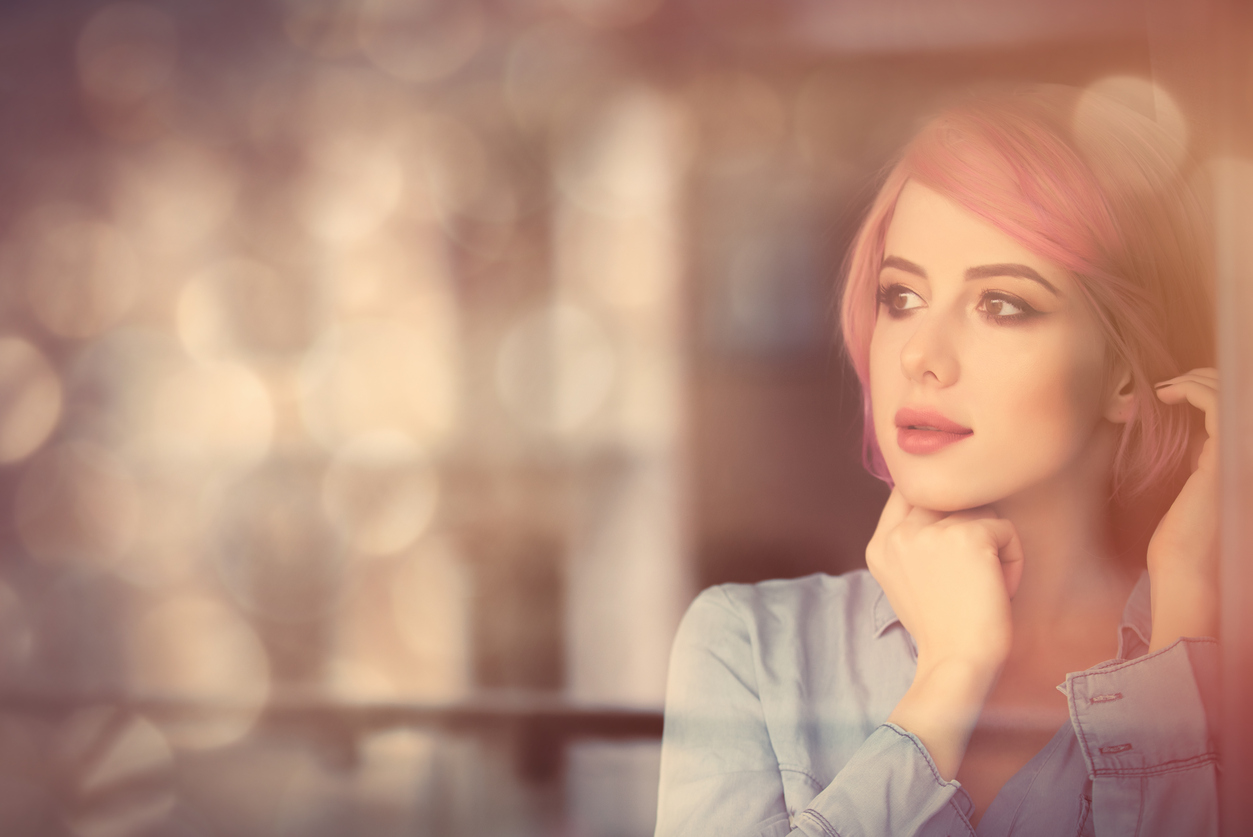 Some sex workers are concerned about the safety of people who participate on "sugar dating" sites.
The of danger sugar daddy sites
A sex worker from the Moonlite Bunny Ranch legal brothel in Nevada is concerned about the well-being and safety of "sugar babies" — people who receive money and gifts from sugar daddies or mommies for intimate services.
Alex Page, a licensed working woman at the Bunny Ranch, recently wrote a blog post detailing how she once left the Ranch to pursue sugar baby work.
According to Page, she spent over four years at the Bunny Ranch before signing up to work on a popular sugar dating website. "I loved working at the ranch. [But] I found it increasingly difficult to explain the long periods of time that I was spending away from my home in the Midwest," says Page.
She also said that the thought of maintaining a good income locally while continuing to work in an "ostensibly legal manner" was appealing. However, one evening, after a date, she was subjected to assault from one of her "daddies".
"I sat on his couch and started playing with [his dogs]. He came and sat next to me. I didn't think anything of it until he started rubbing my shoulders. I tensed up and told him that I should be getting home. When he didn't stop I moved to get up. That's when he grabbed me roughly by the hair and pulled me towards him. I yelled for him to stop. He told me he was going to get what he paid for. In the end, he did. After he dragged me to his bedroom, he took what he wanted. When it was all over he went to sleep."
The danger of unregulated sex work
Page told her story in hopes to warn other people about the dangers they could encounter on sugar dating sites, which in her opinion, are essentially another form of unregulated—aka unsafe—sex work.
"I know that there are many women who have had positive experiences as independent escorts, call girls, or as sugar babies. [And] there are a lot of online resources to help connect potential clients and illegal prostitutes, like sugar dating websites," writes Page.
But Page says she thinks sugar dating is an euphemism for prostitution. And, as most Americans know, prostitution is an unregulated and illegal industry throughout most of the United States.
"Unlike in a licensed Nevada brothel, there is no legislation ensuring for the safety and health of the young women and men who connect via sugar dating websites," she says.
"I learned the hard way that no one had my back as a sugar baby. I was totally alone and vulnerable without any industry standards or practices to support me."
Kayla Lords, writer and "sexpert" at JackandJillAdult.com, agrees with Page's sentiment.
"[Some sugar sites] will work well for some people, and other [people] will deal with predators who abuse and rape a sugar baby," says Lords.
"[And] because many, but not all, people who join to become a sugar baby believe no sex is required, they also think they are automatically safe. Unfortunately, this simply isn't true. Risks are inherent in any type of sex work."
Lords adds that, in general, more needs to be done to make it safe for sugar babies—and everyone else—to report rape and abuse while also jailing and prosecuting the rapists and abusers.
… but is it prostitution?
Lords, however, thinks that saying all sugar sites are "prostitution" producers isn't quite accurate. She adds that there are sugar babies, daddies, etc. who find the non-sexual aspect of their relationship satisfying. Although, others join for other reasons—some of which are clearly predatory.
"Instead of looking down on sugar daddy websites, [perhaps] educate sugar babies to protect themselves. Give them space and encouragement to report problems," adds Lords.
Legalizing sex work
Lords agrees with Page and thinks sex work should be legalized to provide protections for people who offer the service. Because we all know that making sex work illegal doesn't stop the practice of buying and selling sex. It only makes it more dangerous for the people who do it.
Lords adds that this restriction also obstructs sex workers from opportunities people in other industries have access to. "Society paints sex workers as tragic figures abused and pushed into the life or bad people who don't deserve compassion," she adds.
"The reality is that many sex workers are good, caring, honest people who simply want to make a living in a safe, healthy way by offering a service that clearly has a market and plenty of people willing to pay money to access."
She finishes by stating that sex workers don't deserve society's pity or condemnation—they deserve support, compassion, respect, and understanding.
Related on EcoSalon
Sexual Harassment in the Workplace: Tipped Restaurant Workers Prime Targets
Toxic Masculinity and Your Sex Life: How Do They Relate? Sexual Healing
Sex Work Isn't All Sex: It's Also Taxes