Safari meets punk rock meets everything in between at EDUN's Fall/Winter 2012 runway show.
In the program for EDUN's New York Fashion Week runway show, the Fall/Winter 2012 collection was described as "a mash-up of 80s vibe leathers, bonded plaids, mesh, and tech-finished fabrics, juxtaposed with African safari prints."
Sounds like a lot going on? It was.
On a cold, blustery Sunday afternoon at Manhattan's Pier 57, head designer Sharon Wauchob presented a line inspired by the EDUN girl who has taken her punk rock roots on safari. Even on paper, it sounds like a tough combination to pull off. Several of the ensembles were elegant, like a charcoal-cassis double face wool parka over a navy-charcoal turtleneck vest and black double face pleat skirt. Others made me scratch my head, like an electric pink silk fil-coupé zip dress that looked straight out of a Disney Channel tween's wardrobe.
It's tough to evaluate EDUN's progress without bringing up its past, which has been rocky to say the least. In 2005, U2 frontman and human rights crusader Bono and wife Ali Hewson launched Edun to great fanfare, with the aim of using the brand to bring about economic development in Africa. However, they quickly ran into quality control issues, with retailers complaining about late shipments, poor garment construction, and ill fit. Soon after, it was revealed that 85 percent of EDUN garments were being produced outside of Africa, primarily in China but also in Peru. The news outraged people in the industry, and EDUN is still struggling to recover its image.
This season, in an attempt at greater transparency, EDUN highlighted in the show's program which items would be produced in Africa. About half the pieces were in bold, including many of the following ensembles.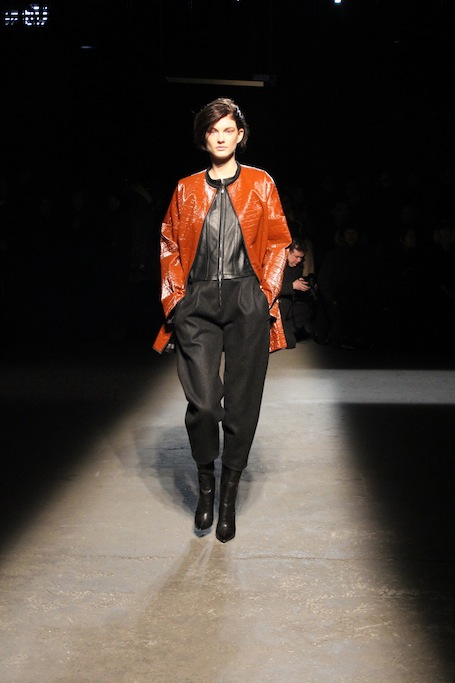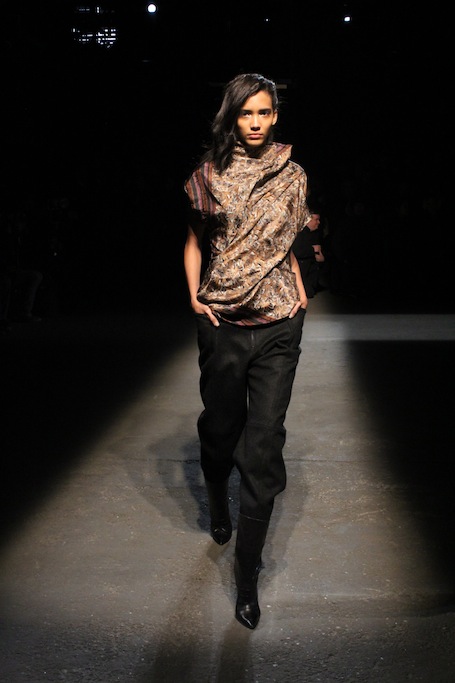 Images: Jessica Marati