Welcome to the second installment of our seven-part Eco Salon Eco-Beauty Approved Guide: Facial Care. Coming up next is:

HAIR
MAKE-UP & COLOR PRODUCTS
PERSONAL CARE & HYGIENE
SCENT
SUN
We've worked really hard to gather this list from professionals in the field, including Kristen Arnett, Paige Padgett, Jessa Blades, Greta Eagan, Sophie Uliano, Todra Payne, Renee Loux, Starre Vartan and others, along with our very own editors and writers. We've looked at ingredients, brand missions and philosophies, considered skin and hair types, all types of concerns and tested several products in each line. We've broken it down by category, with multiple options in each, so get ready for lots of options.
We've also considered price and tried very hard to include a broad range from luxury to affordable for just about any budget. Even though we've listed just one or two product recommendations per brand, it's hard to go wrong with these companies, so experiment until you find your new must have products! Without further ado, please read on for the 2013 EcoSalon Approved Eco-Beauty Guide!
THE FACIAL CARE LIST
Striving to always provide the best and most nourishing skincare products while loving and being charitable towards animals, 100% Pure offers the only makeup colored from the antioxidant rich pigments of fruits and vegetables. Absolutely no synthetic chemicals, artificial fragrances, chemical preservatives or any other toxins!
Product Picks:
Coffee Bean Eye Cream (circles and puffiness)
Superfruits Reparative Cream (for anti-aging & dry skin)
Lavender Seafoam Facial Cleanser (for combination skin)
Natural, organic and fair trade skin care products that provide visible results founded on a simple concept: provide healthy skin care products using the purest organic and fair trade certified ingredients in order to help raise money in the fight against breast cancer and to support environmental causes.
Product Picks:
100% Certified Organic Argan Oil (for all skin & hair types.  Good for added shine in hair)
Radical Resurfacing Facial Lotion (for all skin types, especially sun damaged or maturing)
3. Anatomy Naturals
Amazed and the effectiveness of natural remedies, Kelly Green formulated her collection with nourishing, therapeutic, and effective ingredients to create luxurious, delicious smelling products to make your skin glow with youthful, radiant health! Free of synthetic ingredients, chemicals, parabens, artificial preservatives, artificial colors and fragrances, the line is gluten-free, vegetarian, and cruelty-free.
Product Pick:
Revitalizing Dead Sea Mud Mask (for all skin types, especially congested or prone to break outs)
4. Arcona 
Dedicated to offering the highest quality, most effective skin care, the enzyme-based ingredients include high concentrations of antioxidants, plant lipids and extracts, sea vegetables, essential oils, vitamins and minerals, cold processed in small batches and manufactured according to state-of-the-art, chirally correct technology.
Product Picks:
Triad Pads (for all skin types, essential pre-moisturizer treatment)
Brightening Gommage (for normal, dry and aging skin, good for hyperpigmentation & dullness)
5. Astara 
Astara Skin Care is a profoundly effective natural skin care regimen that integrates powerful antioxidants, raw organic plants, flower essences and sea extracts to supply life force to cells for age prevention, repair and deep hydration. The products provide health, harmony, balance and a youthful glow to the skin.
Product Picks:
Daily Refining Scrub (for all skin types, perfect 'grit' level and refreshing)
Activated Antioxidant Infusion (for all skin types, especially mature)
6. Blissoma 
Blissoma is a raw plant-based, super pure skincare and apothecary collection using herbs and essential oils to enhance natural health and radiance. Known for innovative, niche body products made from premium, raw, vegetarian ingredients; they provide a pure, natural, and effective experience for conscious consumers who seek products of substance and style.
Product Picks:
Amend Facial Solar Repair Anti Aging Serum (for all skin types, prevents sun damage and repairs existing sun damage)
Amend Antioxidant Soothing Lotion (for all ski types, perfect after sun treatment to minimize damage)
7. By Nieves 
Super natural ingredients expertly blended to create handmade skincare served with a wink and a smile. Everything Good. Nothing Bad.
Product Pick:
"C" Perfect Skin (normal & mature skin, great preventative & to address fine lines & pigmentation)
Celtic Complexion is luxury organic skin care. It is based on the healing properties of coconut oil. Hand blended by master esthetician Jennifer Devlin without chemicals, dyes or fragrance, all products come with a 100 percent money-back guarantee
Product Picks:
Calming Serum (rosacea, acne prone or sensitive skin)
Celtic Complexion Cream (dry, sensitive skin)
A marriage of age-old natural remedies and the latest in skincare science delivers luxurious, handcrafted anti-aging formulas that restore the skin to its most beautiful and balanced state.  Using natural and organic ingredients from the purest and most powerful wild-crafted botanicals, their formulas are developed in small batches to ensure the highest quality and eliminate the need for extraneous chemical preservatives.
Product Picks:
Depuffing Eye Gel (for everyone, serious depuffing action for the worst bags)
Exfoliating AHA Scrub (great for large pores, oily skin & dullness)
10. CV Skin Labs
A skin care line with an unprecedented standard for safety plus potent ingredients to return to skin a youthful radiance and glow, these highly functional products may be used with full confidence by men and women, specifically by those with chemical sensitivities, sensitive skin, and conditions like eczema, dermatitis and chronic dryness.
Product Pick:
Calming Moisture for Face, Neck and Scalp
11. Desert Essence
Inspired by the desert and all that it has to offer, in 1978, Desert Essence became the first company to market jojoba oil, followed by tea tree oil, and since then have expanded to include natural and organic beauty care products specifically formulated to improve the lifestyles of today's most health-conscious consumers.
Product Pick:
Blemish Touch Stick (oily, acne prone or occasional break-out, easy application spot treatment)
12. Devita 
One of the fastest growing all-natural, 100 percent paraben free, PETA certified vegan cosmeceutical skin care line in the country, offering more than 100 different DeVita Natural Skin Care products, a complete line of revolutionary aloe-infused mineral color cosmetics, and a professional line of skin care products sold exclusively through licensed professionals.
Product Picks:
High Performance Glycolic Acid Blend (all skin types, especially acne prone & mature)
Acne Solution Pads (acne prone)
13. Dr. Hauschka
Dr.Hauschka natural skin care products and holistic home remedies respect the body's natural rhythms, working with these processes to restore balance and bring about lasting beauty. Dr.Hauschka believes that when individuals feel healthy and balanced, they are better able to care for others and the planet on which they live.
Product Picks:
Cleansing Milk (normal to dry skin, doubles as make-up remover, lightweight soap free cleanser to use with or without water)
Toned Day Cream (all skin types, lends a hint of natural color, lightweight, soaks right in)
14. Epicuren 
Offering pure, innovative skincare using the most luxurious natural ingredients available, their true passion is to combine the infinite discoveries within nature and technology. Skin care and wellness provide the perfect platform to integrate these inspirations, resulting in endless possibilities.
Product Picks:
Hydro Plus Moisturizer
Hydrating Mineral Mask
15. Evolue 
Created for those who were either born with sensitive skin or became very sensitive over time through using harsh products/procedures. Evolue Sensible Skincare incorporates most effective and pure ingredients with gentle methods for naturally glowing skin.
Product Picks:
Gentle Cleanser & Makeup Remover (creamy, gentle yet effective waterless cleanser to keep skin's moisture barrier intact)
16. Golden Path Alchemy 
Golden Path Alchemy is a holistic, handmade, herbal skin care company created by two licensed acupuncturists and herbalists in Southern California. They combine Chinese herbs, Western herbs, therapeutic essential oils, flower essences and gem elixirs to create powerful healing blends that transform your skin from ordinary to extraordinary.
Product Picks:
Awaken Cleanser (oil cleanser for all skin types, refreshes, purifies and awakens skin)
Purify Serum (congested, oily skin loves it but for all skin types)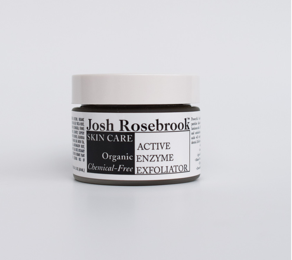 17. Josh Rosebrook 
Convinced of the human body's power to rejuvenate itself with the potent agents found in natural plants, herbs, and enzymes, Josh's high-grade formulas that include alive, active and all-natural ingredients deliver dense nutrition, youthful vitality and supremely effective results.
Product Pick:
Active Enzyme Exfoliator (for all skin types, gently brightens, tightens, removes dead skin cells, allows penetration of treatments)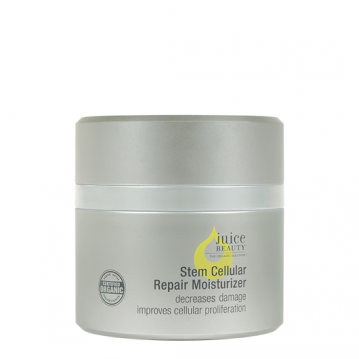 18. Juice Beauty 
Clinically validated, authentically organic beauty products supported by solid eco values created by a team of experienced professionals and scientists who are pioneering organic efficacy within the beauty products industry. Formulated using a unique, antioxidant packed organic juice base, they use powerful ingredients such as alpha lipoic acid, coenzyme Q10, DMAE, peptides, fat soluble vitamin C and essential fatty acids for optimum results.
Product Pick:
Stem Cellular Repair Moisturizer (feels amazing, lovely moisture, reduces wrinkles over time with skin repairing stem cells)
A holistic line of organic skin care named for a Berber Queen and prophetess, a symbol of empowerment and a heroine for the Berber women, the indigenous people of North Africa, many of whom live in Morocco's argan region. All Kahina products are made with high concentrations of the highest quality certified organic argan oil from this region, paired wit the highest quality natural ingredients nature has to offer from around the world, each offering profound benefits for all skin types.
Favorite Products:
Argan Oil (for everyone, dry to oily, anti-oxidant, skin balancing, absorbs quickly, no residue left behind)
Antioxidant Mask (for everyone, a great pre-event, soothing mask to plump skin & give it a glow)
The product of a combined passion for organics, aromatherapy, physics, chemistry and biology, Kimberly Sayer has mastered the science of skincare using only organic ingredients to create an unparalleled collection of holistic face and body treatments.
Product Picks:
Tangerine & Calendula Healing Light Night Cream (light moisture for oily, break out prone skin)
Ultra Light SPF 30 (oil control, moisture plus SPF, soaks in fast with no shine)
21. La Bella Figura 
Using natural, organic and wild crafted whole plant ingredients, sustainably sourced and known for their botanic therapeutic power to create performance driven products that work to protect, repair and prevent skin conditions for the most efficacious yet gentle anti aging effects and radiant skin.
Product Picks:
Rainforest Rehydration Cream (highly concentrated, intensive moisture for super dry skin)
Decouverte Eye Serum (firming, fine line reducing for a smoother under eye area)
22. Ladybug Jane
Unlike any other balm, Flavor Balms are all about pure ingredients without compromising fun or flavor. Each balm is handmade with the finest plant based vegan and organic ingredients.
Product Pick:
Flavor Balms (vegan, super moisturizing, deliciously flavored lip balms)
Euphoric concoctions for the beauty gourmand formulated for results and unparalleled pleasure. Sublime luxury direct from the source, May Lindstrom Skin inspires you to take your self-care routine to a new zenith of delight and indulgence. As a catalyst for decadent skin-care rituals, they invite you to create the time and space for the personal connection you deserve.
Product Pick:
The Youth Dew (intense antioxidant infusion for glowing skin)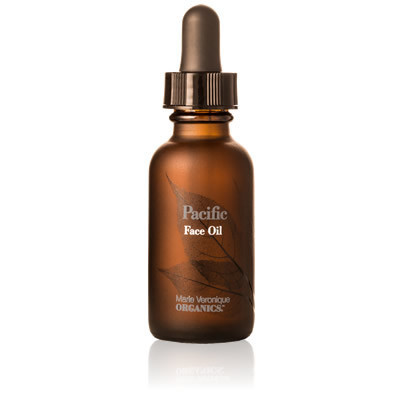 Provides therapeutic benefits for all skin types, including sensitive, rosacea and acne-prone and aging skin, their collections work holistically to deliver the essential nutrients your skin needs to maintain its vitality, resilience and integrity and to address the challenges of aging skin with the most potent ingredients available.
Product Picks:
Pacific Face Oil (for dry, mature skin, potent anti-oxidant protection & repair of damage)
Pacific Night Serum for Skin Lightening (for sun damaged skin, treats hyperpigmentation & dullness)
25. Me & The Girls
Beneficial Organic Beauty combines the development of luxury facial and body moisturizers with strategies to fund organizations that serve women and girls while supporting domestic income for families and organic farmers in their efforts to produce safe crops and sustainably harvest lush ingredients and raw materials at fair wages.
Product Picks:
MOON Anti Aging Night Moisturizer (for dry skin, anti-aging, those who prefer a balm to a cream)
Bar Beleza (for everyone, multi-use moisture & shine stick)
26. MiEssence
The world's first extensive range of internationally certified organic products for skin, hair, body, cosmetic, oral and nutrition.  Products are delivered directly to you fresh, within a short time of being made in a unique cold formulation to ensure fully potent living active ingredients.
Product Pick:
Firming Eye & Neck Serum (anti-aging & reparative, smoothes fine lines)
27. MyChelle 
With a singular obsession to create the most effective, nontoxic skin care products in the country. MyChelle products use the highest quality plant extracts, plant stem cells and essences with unique and proprietary ingredient combinations at the highest concentration levels to deliver powerful, quick and visible results without using nasty ingredients or toxic chemicals.
Product Picks:
Fruit Fiesta Peel (intense peel, not for sensitive skin, highly effective to brighten & tighten)
Supreme Polypeptide Cream (great for wrinkle reduction & collagen building)
28. Pangea Organics 
Pangea products support sustainable agriculture and culture through fair trade sourcing, organic farming, living wages and renewable, recycled and recyclable resources. All products are honestly labeled and crafted in small batches, using pure, organic ingredients that replenish the skin and soothe or stimulate your senses and preserved using the gentlest of methods to retain the nurturing properties of the botanicals in each customized blend.
Product Pick:
Italian Red Mandarin with Rose Facial Cream (for dry and sensitive skin, absorbs quickly, feels like a drink for the skin)
29. Pure + Remedy
Committed to providing high quality holistic skin care products that effectively meet the specific concerns of your skin. Their products are formulated with the highest quality natural, non-toxic, clinically proven and organic ingredients that offer great benefits to the specific needs of your skin.
Product Pick:
Damage Repairing Facial Serum (a light weight serum full of skin repairing goodness or mature or sun damaged skin.
30. Shobha
Leaders in natural hair removal, Shobha creates meticulously formulated natural products created with your safety in mind.
Product Pick:
Rosewater Freshening Cloths (for everyone, anytime, anywhere to freshen up)
31. Shamanuti 
Shamanuti embraces the time-honored medicinal and spiritual practices of traditional plant medicine to restore skin's optimal balance. The products provide essential native ingredients which calm, hydrate and nourish the skin. Shamanuti is a true urban brand that combines organic botanicals with the best natural ingredients to create luxurious and effective products.
Product Picks:
Activated Charcoal Cleanser (great for oilier skin & detoxification)
Seaweed Toner (for all skin types, shrinks pores, stabilizes ph)
For over a decade, Shea Terra Organics' founder, Tammie Umbel, has been helping native Africans to preserve their wildlife habitats by sharing their indigenous, healing ingredients with the world. Not only do Shea Terra Organics' skin care treatments assist in preservation, they are also the backbone of economic sustainability for many hardworking families across the continent.
Product Pick:
Rose Hips Black Soap Deep Pore Face Wash and Mask (for all skin types, deep clean, detox & anti-aging)
Using modern twists on traditional skincare regimes, Stark uses plant-derived oils, butters, clay and extracts to provide effective yet gentle solutions for city-ravaged skin. With a bounty of naturally occurring antioxidants, protective barriers, soothing botanicals and naturally exfoliating or cleansing extracts, skin not only feels and looks immediately healthier using Stark Skincare's all natural formulas, but the long-term benefits are equally remarkable.
Product Picks:
Grapefruit Cleanse + Hydrate Balm (multi purpose cleanser, moisturizes, hair tamer & lip balm)
Cypress Purity + Defense Oil (amazing smell, purifies & moisturizes all skin types, no oily residue)
34. Sugared Beauty
Sugared Beauty is a line of skin care made from the freshest, purest organic and food grade ingredients. Each product is designed for sensitive skin and most have been formulated in the founder's kitchen!
Product Pick:
Foaming Face Wash (scrub plus foaming cleanser for a squeaky clean, smooth finish)
35. Suki 
Your skin is remarkably adaptable, continually responding to internal and external changes like temperature, stress, pain, humidity, toxicity, diet, lifestyle, sunlight & hormonal shifts. Suki evolutionary skincare systems are clinically proven to address the many faces of your life and evolve with your needs each day, month and year. Suki helps you achieve a state of harmony and ultimately a clear, radiantly healthy and glowing complexion.
Product Picks:
Renewing Bio Resurfacing Facial Peel (for all skin types, even sensitive to refresh & renew)
36. S.W. Basics 
At S.W. Basics, they use the simplest possible blends of whole, high-potency ingredients to create products that truly work. You do want great skin, but you don't want to hurt yourself or the planet to get it. And that's why founder Adina Grigore started S.W. Basics.
Product Pick:
Cleanser (for all skin types, a basic, gentle, effective cream cleanser)
Cream (for all skin types, a simple yet effective moisturizer)
37. Tata Harper 
As a company Tata Harper seeks to challenge the assumption that "natural" means less effective. They are passionate about promoting a modern, health-conscious natural beauty lifestyle that's committed to safety, honesty and sustainability. Tata Harper's founding mission was to give the skincare industry a fresh start with highly effective and luxurious anti aging beauty products that are completely free of synthetic and chemical ingredients.
Product Picks:
Regenerating Cleanser (for all skin types, a gentle, yet effective cleanser)
Replenishing Nutrient Complex (for all skin types, a multivitamin for the skin)
38. Tay 
TAY is about bringing simplicity to good skincare. TAY brings out purity and embraces only high-grade botanical ingredients in its formulas. Having been an insider to the beauty industry for several years, founder and creative director, Sarah Tay, wanted to bring a natural and organic collection that would be potent and effective.
Product Pick:
Safflower Seed Night Cream with Jojoba (for all skin types, even oily, rich, quickly absorbed)
39. Tatcha 
Enduring beauty is a culmination of the wisdom of centuries. Having heard that many of the world's greatest beauty secrets originated with geishas, Tatcha explored scientific journals, unearthed historical archives and studied the ageless beauty rituals of the iconic geisha to shed light on a highly evolved approach to beauty. Their mission is to share with a new generation the inspired approach to a beautiful life that they discovered on their journeys East.
Product Picks:
Petal Fresh Original Aburatorigami Japanese Beauty Papers (excellent shine control)
40. Tilvee 
Tilvee Eco Ethical Skincare creates innovative all natural skin care products that a divine experience for the skin. Rich in super-fruits, potent antioxidants and nourishing EFA's without the use of toxic chemicals. Their tagline is "Eco Ethical Skincare" and they take that commitment seriously. Tilvee is passionate about green business practices and using ingredients that support sustainable, organic and fair trade agriculture.
Product Pick:
Acai & Pomegranate Rejuvenating Mask (customizable for any skin type for smooth, glowing skin)
41. Weleda 
Weleda cultivates beauty with biodynamic  farming methods, by developing fair trade partnerships for a more positive impact on the world and by empowering the individual to make positive change in the world. Of course, they also cultivate beauty with meaningful products that work with your body's own natural vitality and ability to nurture and heal.
Product Pick:
Pomegranate Eye Cream (for mature/aging or defense against aging, great for fine lines)
Refining Toner (for all skin types, minimizes pores)
Looking to try healthy beauty products before you buy?  Goodebox delivers 6-7 personalized samples per month to take the guess work out of cleaning up your beauty routine. Try Goodebox today.