Whether you have the hankering feeling that a proposal is around the corner, or you're actually popping the question yourself, engagement season is almost here. Will you say "yes" to a conflict-free ring?
It's that time of year again – sparkling cider, sparkling lights, and sparkling rings? It's no coincidence that you suddenly have an influx of well-manicured hands showing off their glittering rocks. Starting around Thanksgiving and running through Valentine's Day, there's a phenomenon you may have noticed, and it's known as engagement season.  
From larger than life diamonds to simple gold bands, engagement rings come in all shapes (well, mostly ring shape) and sizes. And if you're like many soon-to-be-engaged couples, ethical and conflict-free stones, metals, and manufacturing may be at the top of your list.
According to Brilliant Earth, gold mining is believed to be one of the most environmentally destructive forms of its kind. In addition to toxic waste and global mercury pollution, it also destroys landscapes, pollutes rivers with sulfuric acid, and is partly responsible for harming the Amazon. When you purchase recycled metals, as opposed to new, then you can help combat some of these issues, without sacrificing quality or beauty.
Other factors to consider are the stones. Amnesty International reports that conflict diamonds are notorious for their illegal trade in order to fund armed conflict and civil war in Africa. Although there are systems in place to certify that the stones are ethical, both the Kimberley Process and the Clean Diamond Trade Act are said to not be well enforced or regulated by the industry. The best way to ensure that your purchase is ethical would be to concentrate on investigating at "shop level," or really probing the individual (and reputable) retailer to get as much factual information as possible.
Fortunately, and just in time for engagement season, we've gathered some jewelry retailers that emphasize a conflict-free, and ethical shopping experience.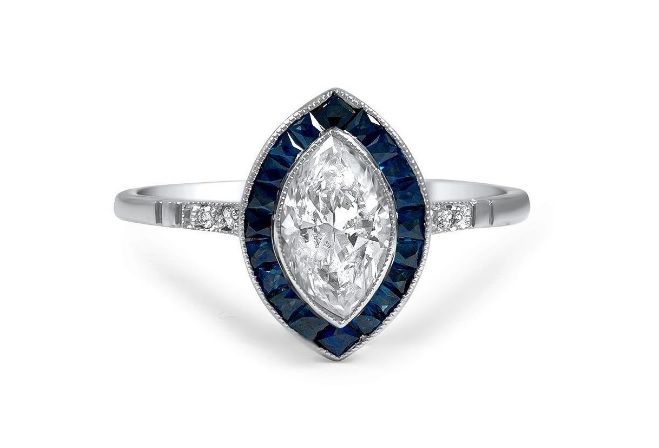 This conscious company stocks a serious variety of traditional and vintage rings. With so many beautiful designs, it's difficult to decide!
Brilliant Earth has made a name for itself as one of the most widely known online engagement ring retailers specializing in ethically made and sourced materials. Thanks to the self-regulating policy implemented, the company's "Beyond Conflict Free Guarantee" promises its customers that the diamonds will not finance civil wars, will be free of human rights abuses, are environmentally responsible, partake in fair labor practices, and help with community development. With offerings like recycled diamonds, the use of all recycled precious metals in the jewelry, and a wide selection of vintage rings, Brilliant Earth has a variety of eco-friendly options.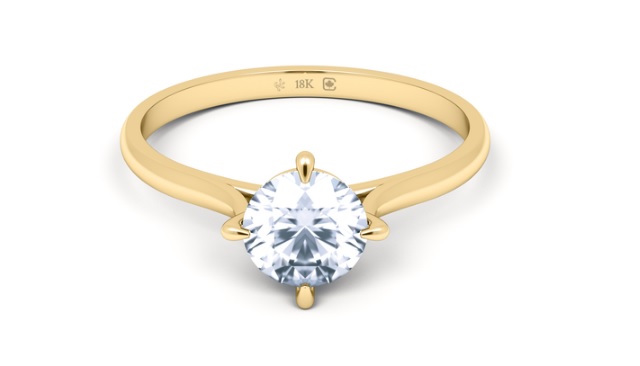 Offering a "loaner ring" to propose with, this ethical entity offers fewer choices in terms of selection, but has lots of solitaires and beautiful bands in stock.
This Canadian-based, certified B Corporation has pledged complete transparency in order to gain this recognition, including how the product is made, payment of workers, and impactful social and communal change. Additionally, Fair Trade Jewellery Co. utilizes Fairtrade certified gold, and is the second business in the world to use Fairmined certified gold. Also members of the responsible jewellery council, as well as the American Gem Society, this responsible business is going above and beyond in the environmentally and socially conscious realms.
3. Do Amore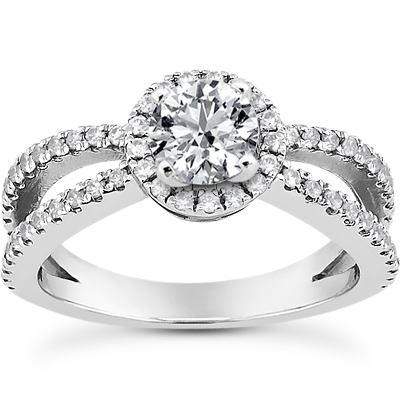 For ethical engagement and wedding rings "that save lives" by providing a precious resource with every purchase, you'll want to check out this business' traditional selection.
With big hearts, and ambitions to match, this caring company uses funds from every ring purchased to "give 2 two people clean water, for life." Not only is this a great concept, but it's also the perfect way to do good for others by spreading the love and care you have for your significant other with those less fortunate. Sustainable down to the wood box the rings come in, Do Amore's made in the USA jewelry uses recycled precious metals and conflict-free diamonds. Every ring helps build a water well in a developing country, which, according to the site, is directly responsible for providing two people in that community with clean water.
This trendsetting storefront offers thin, dainty engagement rings with the ability to mix, match, and stack your bands.
With a small, Brooklyn-based shop, Catbird is little in stature, but big on design. If you enjoy trendy jewelry with a unique, slightly handmade feel, this may be the perfect place to peruse for your engagement season ring. Although the company works with other talented designers, all of the rings Catbird designs are made in the Brooklyn studio with fair trade or recycled gold, and all stones are conflict-free.
Ethical rings are more prevalent than ever, but the key to finding the right one for your engagement season proposal is with lots of research and a good reputation. Looking closely at return policies and warranties help, too, especially since we don't always get it right the first time when buying online, and you want your purchase to last a lifetime. When you forge your engagement on love and consciousness, that's definitely something to boast about.
Is buying a conflict-free, recycled, or vintage ring important to you? How did you express that to your significant other? Share your thoughts with us on the EcoSalon Facebook page!
Related on EcoSalon
The Shocking Attribute that Most Influences Eco-Friendly Behavior
How Fashion Shapes Identity: What Do Your Clothes Say About You?
The Grateful Garment Project: Returning Dignity to Sexual Assault Survivors, One Piece of Clothing at a Time