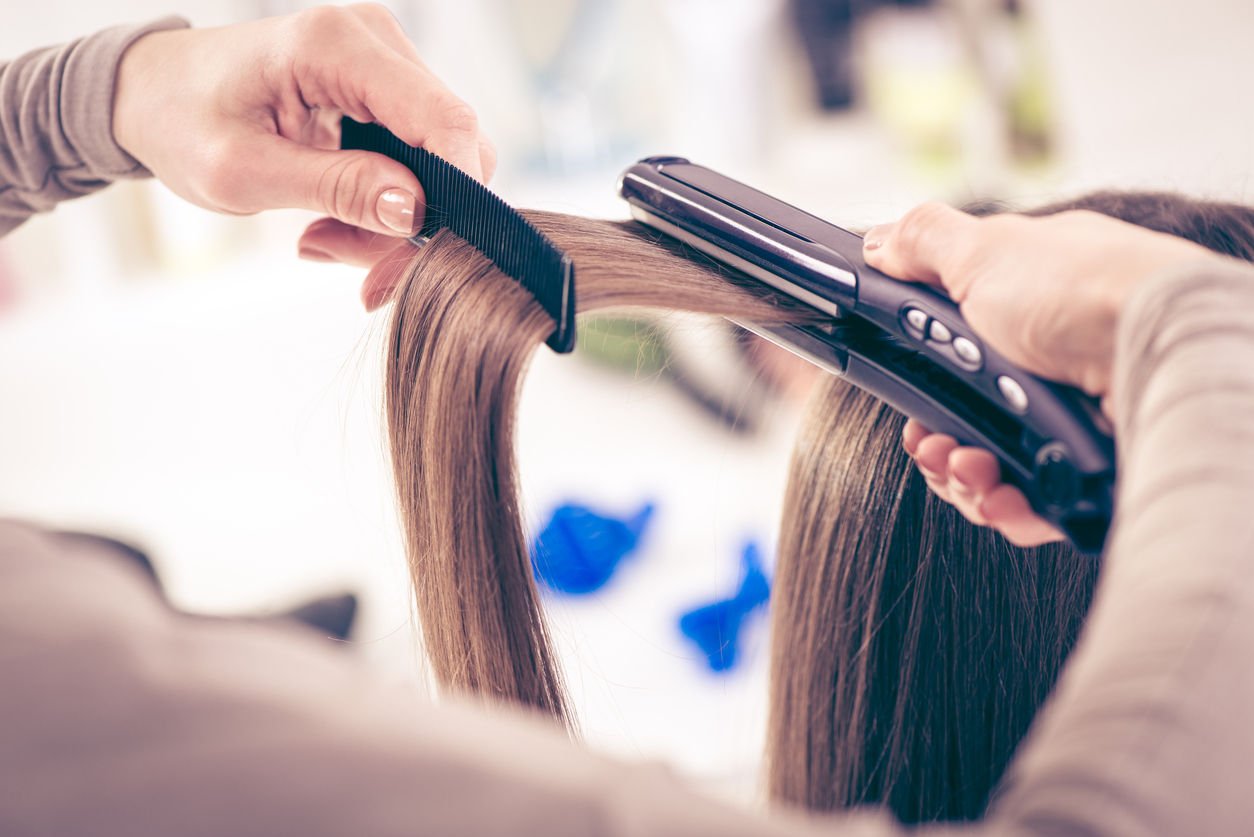 The Environmental Working Group (EWG), known for its "Dirty Dozen" and "Clean Fifteen" lists of pesticide residues on produce and its Skin Deep database ranking the safety of personal care ingredients, has filed a lawsuit against the FDA over what it says is a failure to act on issues surrounding popular hair-straightening keratin treatments known as the Brazilian Blowout.
According to EWG's Scott Faber, the group's senior vice president of government affairs, formaldehyde, which is present in the Brazilian Blowout products, is a known carcinogen.
The FDA is legally required to respond within a year of requests for an investigation into the safety of a product, Faber told CNN. But the agency has not moved according to the required timeline.
"[T]he petitioner can make the argument of undue delay," Faber noted, "and that's what we're doing here."
"For years stylists have reported that the application of these hair treatments caused difficulty breathing, eye irritation and nosebleeds," Tina Sigurdson, EWG assistant general counsel, said in a statement. "The FDA has been aware of the health hazards associated with the products since at least 2008. Despite these dangers, the FDA has yet to take action to remove them from the market."
Warning letters were sent by the FDA to both Brazilian Blowout and Van Tibolli Beauty Corp., over what it cited as safety and labeling violations. A Van Tibolli spokesperson told CNN that it made label changes per the FDA's request.
"People are aware that there's methylene glycol in the product," a Van Tibolli representative told CNN, "that's one of the first things they learn about the ingredients." Usually, customers communicate with the company a lot about how to use the products, but having learned this information from the start, they typically don't complain."
According to the Environmental Working Group's website, formaldehyde, found in high levels of keratin hair straightening treatments, is both a potential allergen and known human carcinogen, putting customers and salon workers at risk for serious health issues. Heating the hair—an essential step in the application of keratin hair-straightening treatments, releases the formaldehyde into the air, making them more absorbable by the body and potentially more dangerous.
"The health risks posed by these products deserved immediate action from the FDA when it was brought to their attention in 2008," Alexandra Scranton, director of science and research for Women's Voices for the Earth, a fellow plaintiff in the suit, said in a statement on the EWG website. "Allowing salon workers and their customers to continue to be harmed by these products for over six years is unconscionable."
Find Jill on Twitter and Instagram
Related on Organic Authority
Brazilian Blowouts: Pretty Toxic, Actually
6 Steps to DIY Cupping Therapy for Clear Skin
Tame Your Mane This Winter: How to Straighten Your Hair Without Damaging It