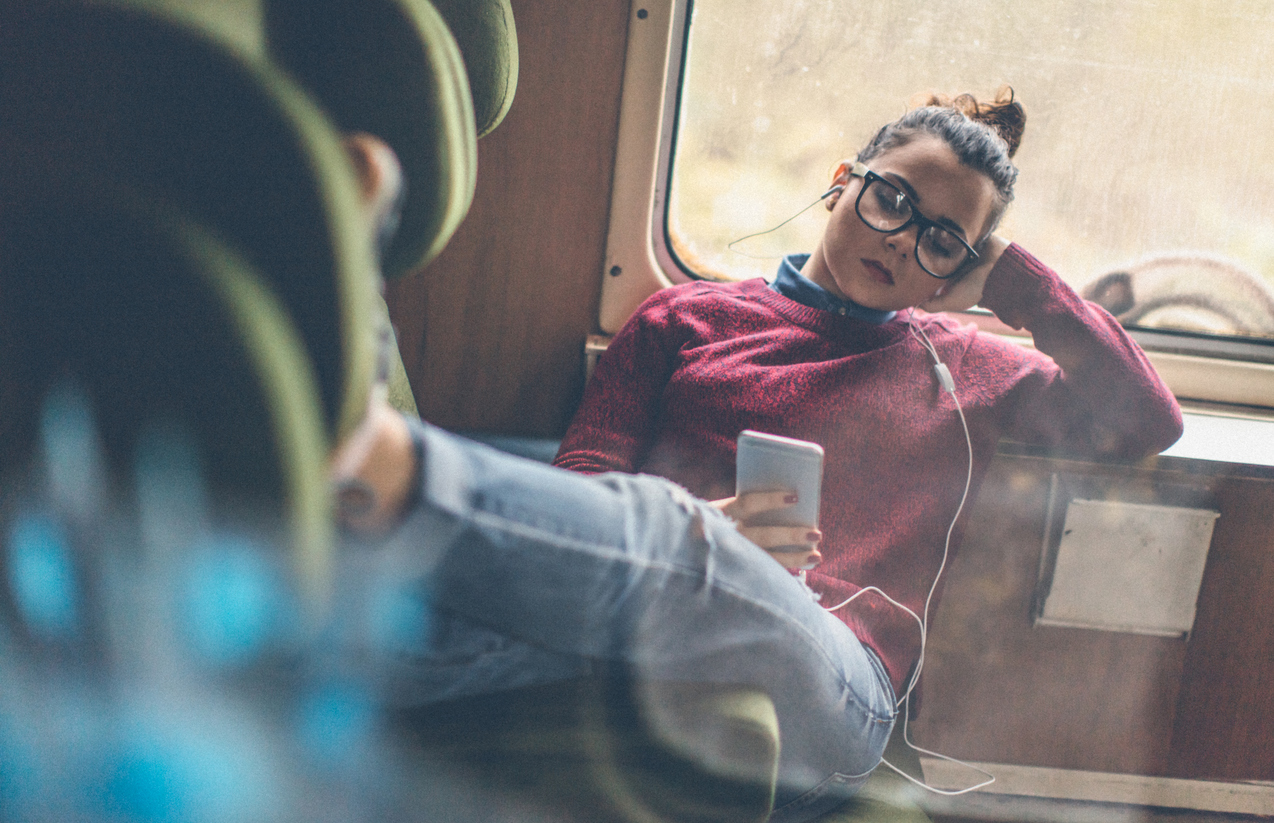 In the ways that things have of coming full-circle, fictionalized podcasts are the new dramatized radio shows of our great-grandparents generation.
Fictionalized podcasts are having a moment right now. If you are one of the 40% of Americans listening to podcasts (according to Edison Research), then you already aware of this fact. If you aren't yet part of the initiated, you might not be aware of just how big a phenomena podcasts are.
In fact, if you haven't be exposed to or checked out the latest podcast offerings, you might think that podcasts are just NPR shows like "This American Life". While I certainly don't have anything against "This American Life," (I, in fact, love it), there is a world beyond what the show does–especially for those who like fiction.
Fiction lovers should really take note of the plethora of offerings in the world of fictionalized podcasts. Lest you think that fictionalized podcasts are just like audiobooks with ads, think again. Fictionalized podcasts honor the tradition of a serialized show like the radio dramas or soap operas of the past. While you certainly can binge-listen to a fictionalized podcast, just like with any Netflix show, there is so much more you can get from listening to it with breaks in between the episodes. 
If you don't want to just take my word for it, give fictionalized podcasts a try. I have put together a list of the some of the most-worthy listens to get you started. Give these podcasts a listen via a podcatcher like Apple Podcasts, Overcast, Stitcher, or Spotify, which are available via your app store.
5 Fictionalized Podcasts Worth a Listen

"Homecoming" is a psychological thriller from Gimlet Media (a big name in the world of podcasting), and Season Two also stars some big names from Hollywood including Catherine Keener and David Schwimmer. This podcast is probably the best place to start for an introduction into fictionalized podcasts.

"Welcome to the Night Vale" can be described as "The Prarie Home Companion" of fiction podcasts, but much darker. One of the very first fiction podcasts, the show featured updates for the small desert town of Night Vale, which includes weather updates, crime reports, mysterious lights in the night sky, dark hooded figures with unknowable powers, and more.

A modern-day "The War of the Worlds," this podcast will leave you wondering is it real or not. The story chronicles the disappearance of over three hundred men, women and children from a small town in Tennessee, never to be heard from again and a reporter's quest to find out what happened.

"The Black Tapes" is a docudrama about a paranormal investigator. Think of "The X Files" without all the science fiction and in a serialized podcast format instead of a serialized television show. There are three seasons of "The Black Tapes" in which to get lost!

"Tanis" is a spin-off of "The Black Tapes," so if you like the one, keep going with the other. "Tanis" is another fictionalized exploration of mysteries that can be found in the world all around us. It's set in the Pacific Northwest and chronicles the quest to understand the myth of Tanis.
Related on EcoSalon
8 Fun Things You Could Do Other Than House Cleaning
5 of the Best Podcasts You Should be Listening To Now
7 First-Rate Political Podcasts to Get You Woke (and Make You Laugh)