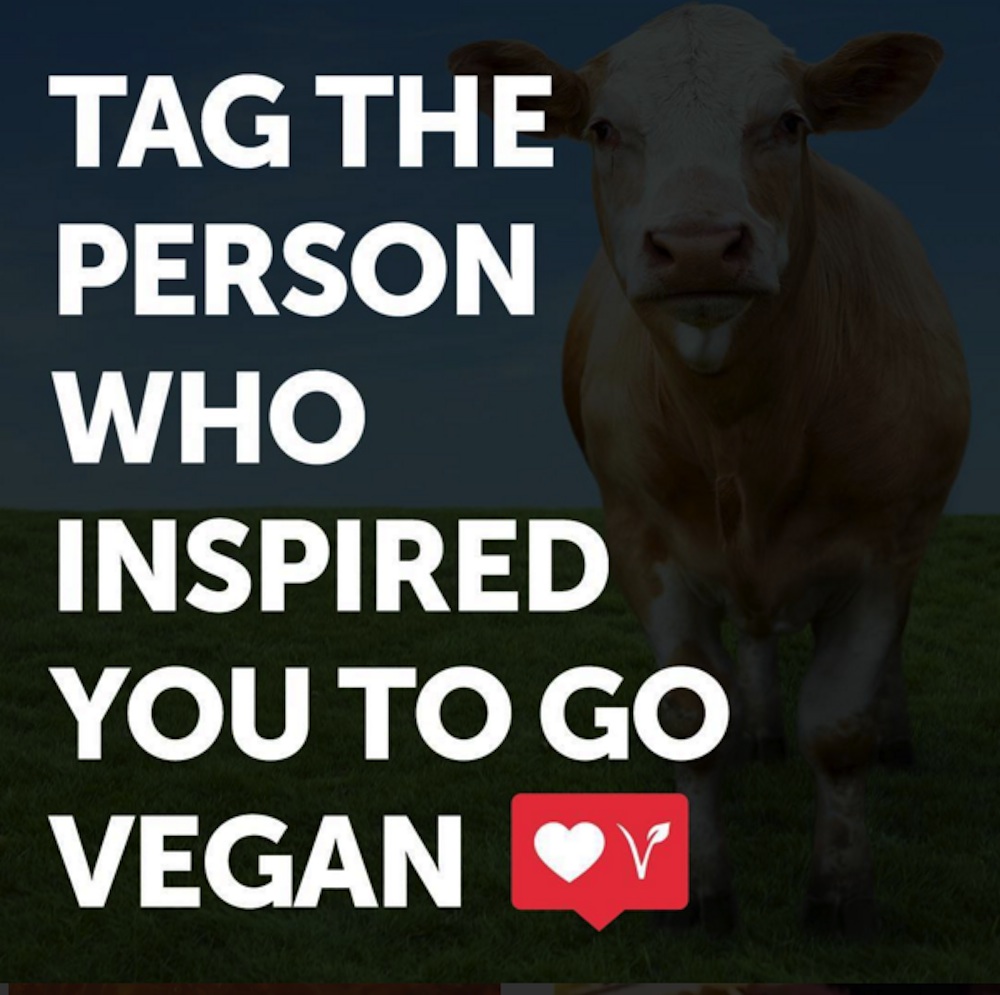 The vegan diet has grown six hundred percent since 2014, according to a nationwide study released by GlobalData in June. With vegan-positive information becoming more readily accessible, people are not only hearing the message — they are listening.
Most recently, the June 16th launch of "What the Health" on Netflix caused a surge of celebrities, professional athletes, and everyday citizens to "go vegan," attributing their diet shift to this perspective-altering documentary. Among others, stars like Ne-Yo and Danielle Brooks both credited the film for sparking their plant-based transformation. The trickle down effect is real, as fans are influenced by these public celebrity diet shifts. But inspiration is one thing, and action is another.
For those struggling with the moral implications of wanting to make a change but can't seem to give up cheese, there is help. Mercy for Animals, the leading nonprofit focused on farm animal welfare issues as well as vegan education (and drool-worthy recipes), offers a unique vegetarian support program for individualized, long-term assistance for those in transition to a vegan diet – free of charge.
Erin Kwiatkowski, the Mercy for Animal's Global Vegetarian Support Specialist for North America, gave us the full details on this unique program.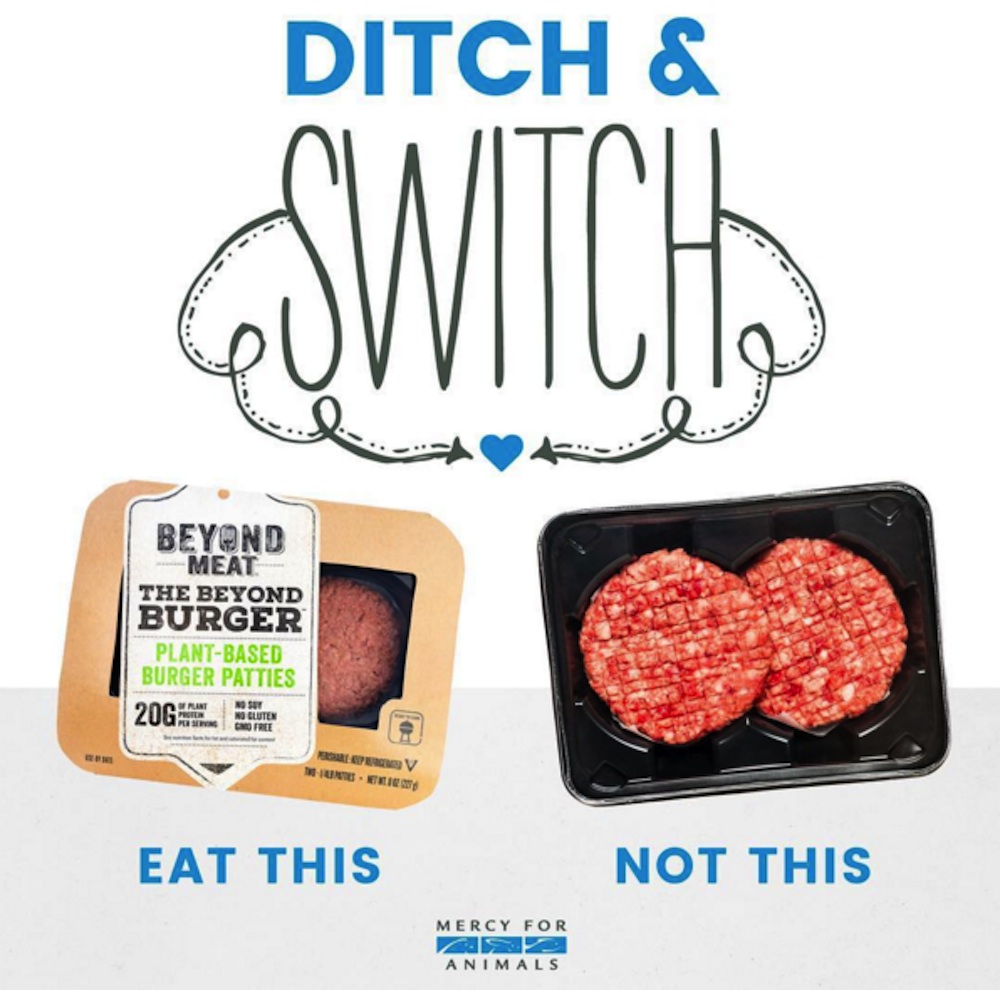 EcoSalon: In a nutshell, what is the MFA Vegetarian Support Program? What do you do?
EK: We provide personal support to individuals looking to move toward vegan eating. We work with people one-on-one through platforms like email, text, live chat, Facebook, and WhatsApp. The goal is to make the vegan diet most accessible. Going vegan is the most effective way people can prevent cruelty to animals and fight climate change.
ES: What does it take to be a Global Vegetarian Support Specialist?
EK: We all receive nutrition training through the T. Colin Campbell Plant-Based Nutrition eCornell Certificate Program. We also regularly study behavioral theory, psychology, and behavior change. Its continual education so we can provide the best support.
ES: How long do you work with each person, on average? Is there a typical client?
EK: We try to commit to at least three months of engagement. When someone is changing their habits, behavior and lifestyle, those first three months tend to be the most volatile. If we're able to consistently connect with them for this amount of time, we feel really good about them being able to stick to the diet long term.
People come to us from from different motivations from their health, to the environment, to ethics. The point is to actively reach people where they're at. No matter where they are in the transition phase, we make sure they know we're here for them, we hear them, and we want to help them through this big change in their life.
ES: Describe the resources you provide.
EK: Chooseveg.com is the primary source of information we provide for diet change. The site features tips, product recommendations, local and nationwide vegan groups, and grocery store and restaurant options. During one-on-ones, we share share recipes, cooking tips, and answer their nutrition and health questions.
ES: What challenges have you faced in helping others make the transition?
EK: Sometimes people don't have the right information to make the switch in a healthy and sustainable way. They may be frustrated and confused about misinformation related to nutrition. I answer a lot of questions about nutrition and health because of what peoples' friends and family tell them. Thankfully, it's easy to chat through those concerns and make sure they know there are tons of people out there living healthy and sustainable lives. I assure them that they're making the right decisions for themselves, the animals, and environment.
ES: Can you speak to the success of the program? Any stand-out cases?
EK: Of course! The outreach program is about two years old, but just in 2017, we have interacted with over one hundred and fifty thousand people globally. Its awesome to see because our growth pairs with the growth of veganism. It also shows that people are being touched by the resources that MFA is providing. It's truly indicative of how compassionate and loving people are. 
As far as stand-outs go, for me recently it was Pablo in Nicaragua. He is a forestry engineer, and he used to eat meat every day. He learned about factory farming through MFA and worked with our Mexico MFA support program. Not only did he change his diet, but he also changed the forestry department's diet. He and all of his co-workers all eat meat-free! Essentially, he's extending this gift to the people that he works with. Honestly, my favorite stories are of people who have made a diet change and they get so excited that they turn into activists. It becomes a lifestyle rather than just a diet.
Find Tanya on Instagram and The Vegan Potluck Podcast. 
Related on EcoSalon
This Vegan Coconut Curry Has Endless Variations
Here's the Huge Problem With All That 'Humane' Meat
The 17 Must-Have Staples Every Vegan Kitchen Needs