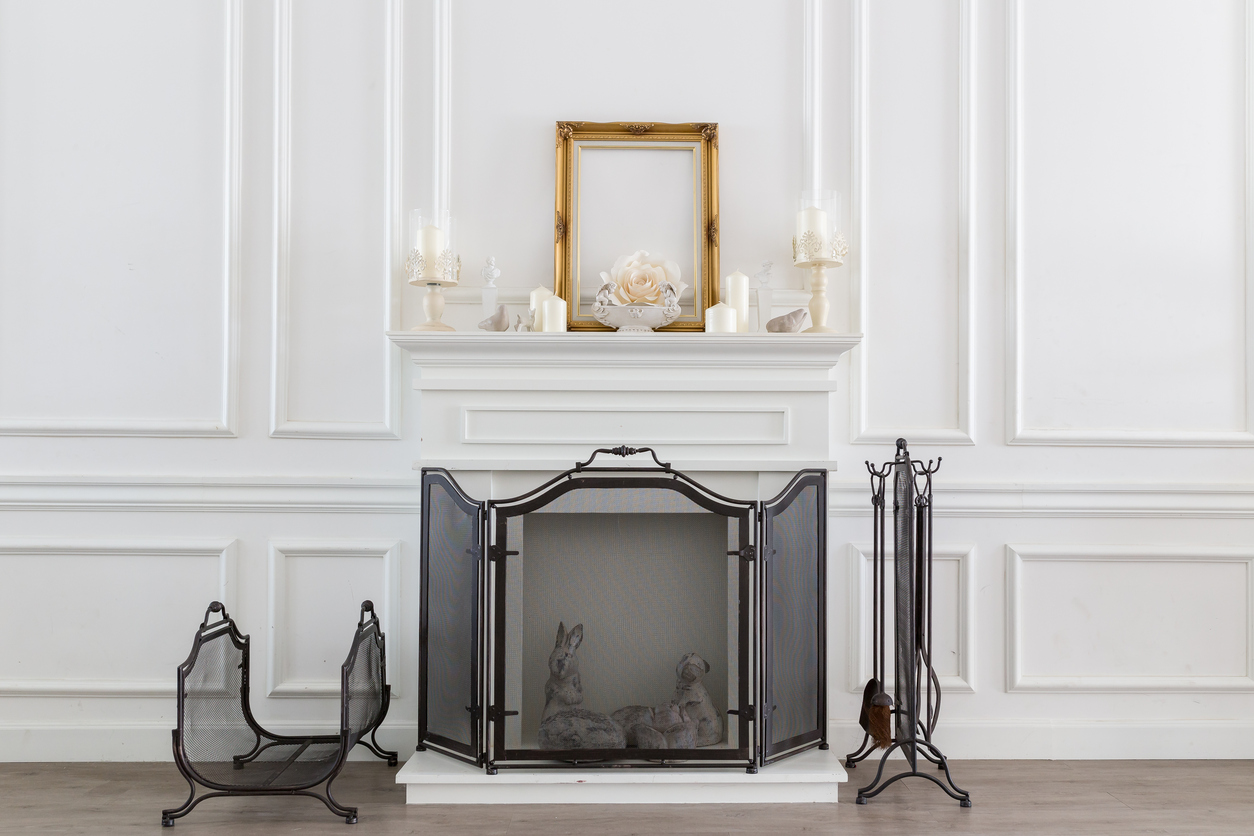 Want to add some glamour to your home without going overboard? Consider white and gold decor.
Of course, you don't want to overdo it and have your home end up like the penthouse of Trump Tower, but white and gold might just be for you if you like sparkly, glitzy and glamorous decor. White and gold decor can take your home from blah to glam while keeping things more on the elegant side of the taste scale. Read on to get inspired by these eco-friendly suggestions to take on this color trend in your space.
Eco-friendly White and Gold Decor

While you might think that gold wallpaper is taking things a little too far–after all, you don't live in Versailles–give it a second chance. If you pick the right gold wallpaper, you can elevate your decor without looking gaudy. This flora and fauna paper made with water-based inks on sustainably-harvested paper is the perfect example.

Looking to go bold? Add an accent wall painted with a gold metallic paint. While a whole gold-painted room would be just too much, an accent wall is just the way to make a statement. Try a low-VOC paint like the ones from Metaltech.

Imagine this elegantly modern white sofa in a room decorated in white and gold (this would work perfectly with the gold paint or wallpaper previously mentioned). And if you aren't already convinced, this modern loveseat is eco-friendly, non-toxic, and made in the U.S.

Add both glamour and functionality with a chandelier. This one features both modern elegance with vintage appeal in the aged gold leaf.

Removable wall decals are great if you are looking to make a change but don't want it to be permanent. These gold honeycomb wall decals would be ideal for renters with stark white walls looking to add some gold touches.

Concrete can be a more sustainable choice for both building and home decor. It is a durable material that can last a lifetime. This concrete coffee table would also make a great addition to your white and gold decor to keep your space from looking gauche. It would also look amazing with some gold-colored ceramics and other knickknacks place on top.

Finally, don't be afraid to go for it with these sparkly gold curtains inspired by a disco ball. The key to adding these to your decor is to keep everything else sedate.
Related on EcoSalon
10 Red and White Decor Finds Inspired by Summertime
7 Metallic Ways to Bling Out the New Year: Glam Home Decor
5 Sparkly Ways to Get the Glam Home Decor Look