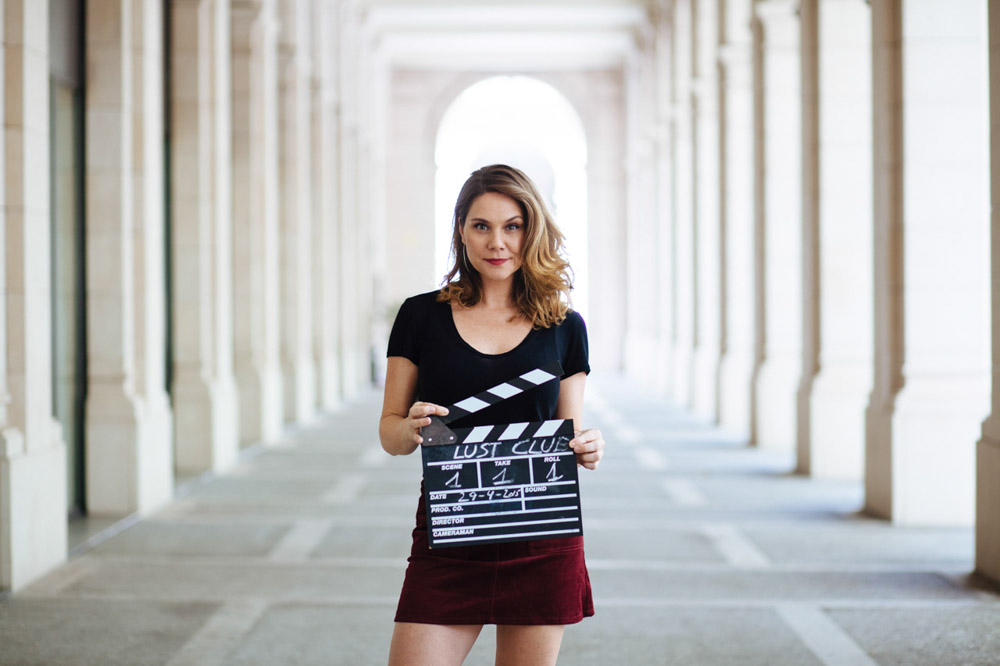 Erika Lust candidly discusses ethical, female-friendly porn, creative project XConfessions, and the impact mainstream porn is having on our children.
There's a movement happening in the erotic film industry, and women are at the helm. Contrary to mainstream porn's depiction of extreme violence, degradation, utilization of human trafficking, and a myriad of other transgressions, this variety of ethically-made, female-friendly porn is changing the way viewers experience on-screen sex. Erika Lust, founder of the Barcelona-based, award-winning indie film and production company Erika Lust Films, and creator of crowdsourced cinematic film site XConfessions, burst onto the adult scene in 2004 with indie short film "The Good Girl" and hasn't looked back since.
After studying political science and gender studies at University of Lund in Sweden, Lust read "Hard Core: Power, Pleasure, and the 'Frenzy of the Visible'" and had an epiphany, of sorts. Similar to others, Lust says "I was exposed to porn at a young age, like many people, and my first reaction was disappointment. When I was older, I decided to give it another try, but the same woman in heels was still giving a blowjob to a police officer to get rid of a fine." Upon reading the book, however, her eyes were opened to a new way of thinking.
"It was the first book to look at pornography as a genre with a history, as a specific cinematic trend, and as a part of contemporary discourse on sexuality," says Lust. "Beside being such a theoretical work…it made me realize porn was not only porn. I realized that mainstream porn is not something that really reflects any truths about sex — but it makes a statement, an idea; it expresses ideologies and values and also opinions about sex and gender."
The more she learned about the discourse of pornography, the more she says that she wanted to try her hand at creating a film that represented her own ideas and values, while also being something that would appeal to women and men seeking sensual and ethical erotic content.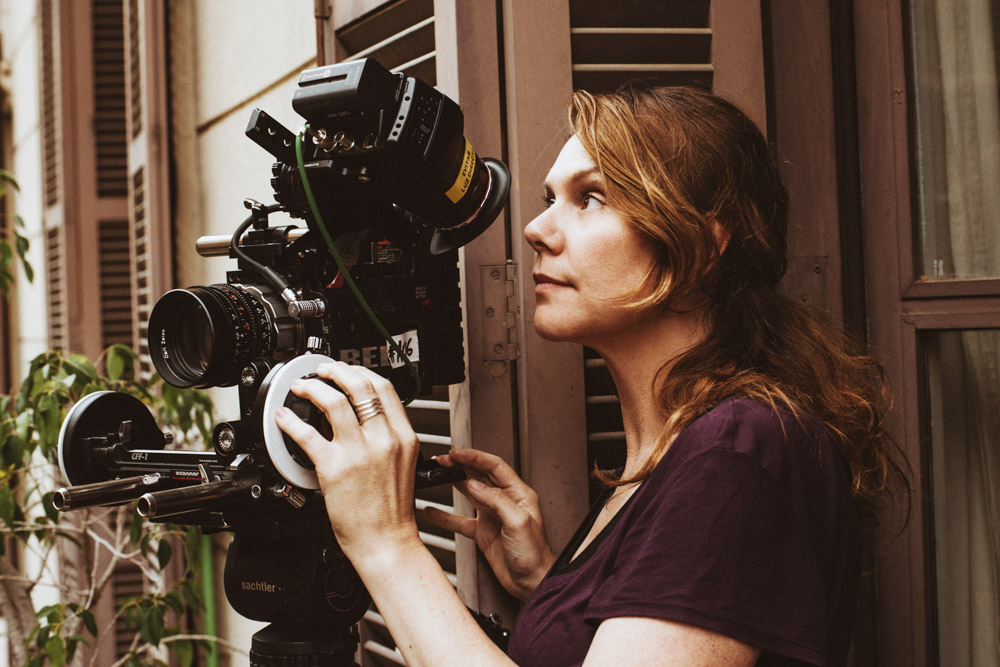 Today, she oversees XConfessions and Eroticfilms.com. The first is a crowdsourced site where Lust gathers anonymous confessions from her viewers and brings them to life in a high-quality cinematic film experience. Lust pointed out that the desires and kinks are vast and have exposed her to what she claims is "how amazingly creative and diverse female fantasies are," noting that they're "often far kinkier than men's fantasies." The latter is an adult site comprised of ethically-sourced porn by a variety of directors and features categories like Trans, BDSM/Fetish, Gay, Lesbian, Women Directors, and Sex Education. Depicting a variety of body types, races, and sexual orientations, the site coincides with her commitment to diversity.
When reflecting on mainstream porn, Lust says it "shows sex as a thing that men do to women, or that women do for men, which means misogynistic porn that objectifies women and places unrealistic expectations on both sexes. The representation of male pleasure is the ultimate goal, the scene typically unfolds through the male gaze, and the cumshot seems to be mandatory to end the scene. The female character is being used to satisfy others, but not themselves."
In comparison, Lust says her films show women and men "as sexual collaborators, not as objects or machines," and places a strong emphasis on representing female sexuality and desires, including taking into account the female perspective. "The most important message is that female pleasure matters. Not because male pleasure doesn't matter, it does too," but because, for decades, women's pleasure has been ignored in mainstream porn, Lust says she wants to represent women "who assert sexual agency" and, in turn, offer women an empowering and positive experience after watching her films.
And that she does. Because of Lust's openness to fans, keen artistic eye, and ability to diversify while still creating quality female-friendly porn, she says of the positive feedback she gets a lot of Facebook messages and e-mails thanking her for her work. "In fact…due to the release of 'Hot Girls Wanted: Turned On,' I have been overwhelmed by how many people have discovered me and sent me e-mails," she says.
With a casting process that is "long and thorough" and an unconventional directing method that abides by her rule of not actually directing the sex at all, Lust ensures that the actors are excited and enthusiastic about participating and lets the performers "do what feels natural and pleasurable."  
In addition to being a pioneer in the female-friendly porn industry, Lust is also a mother to two young girls with her partner and co-founder of Erika Lust films, Pablo Dobner, and the couple are conscious of the type of impact her work can have on them. "We've always asserted that educating our children and teens about pornography and sex is far more useful than attempting to try and stop them watching it. But it has come to our attention that children of far younger ages than we expected are being exposed to porn — children as young as 8 or 9." That's the age of her daughters, and Lust says add to that her unique voice in the dialogue around pornography and its influence on young people "Sparked something within me. So my husband and I have launched a non-profit project, ThePornConversation.org," which is designed as a free tool for parents to help with instigating conversations about porn at home.
Labeling "porn as the new sex-ed," Lust is equally as passionate about protecting children from misinterpreting the unrealistic expectations set forth by the mainstream porn industry.
"We are giving our children zero framework for contextualizing porn — for discussing it or balancing its potent images against everyday adult relationships," she says. "But online porn is there. It can be improved, ethical adult cinema is on the rise, but mainstream online porn is going nowhere…the sooner we talk to them and educate them the better."
Related on EcoSalon
5 Sex-Positive, Female-Friendly Porn Sites (NSFW)
5 Reasons BDSM is Good for Your Health: Break Out the Handcuffs, Girl
American Sex Education Needs to Catch Up to France: #NowWhat