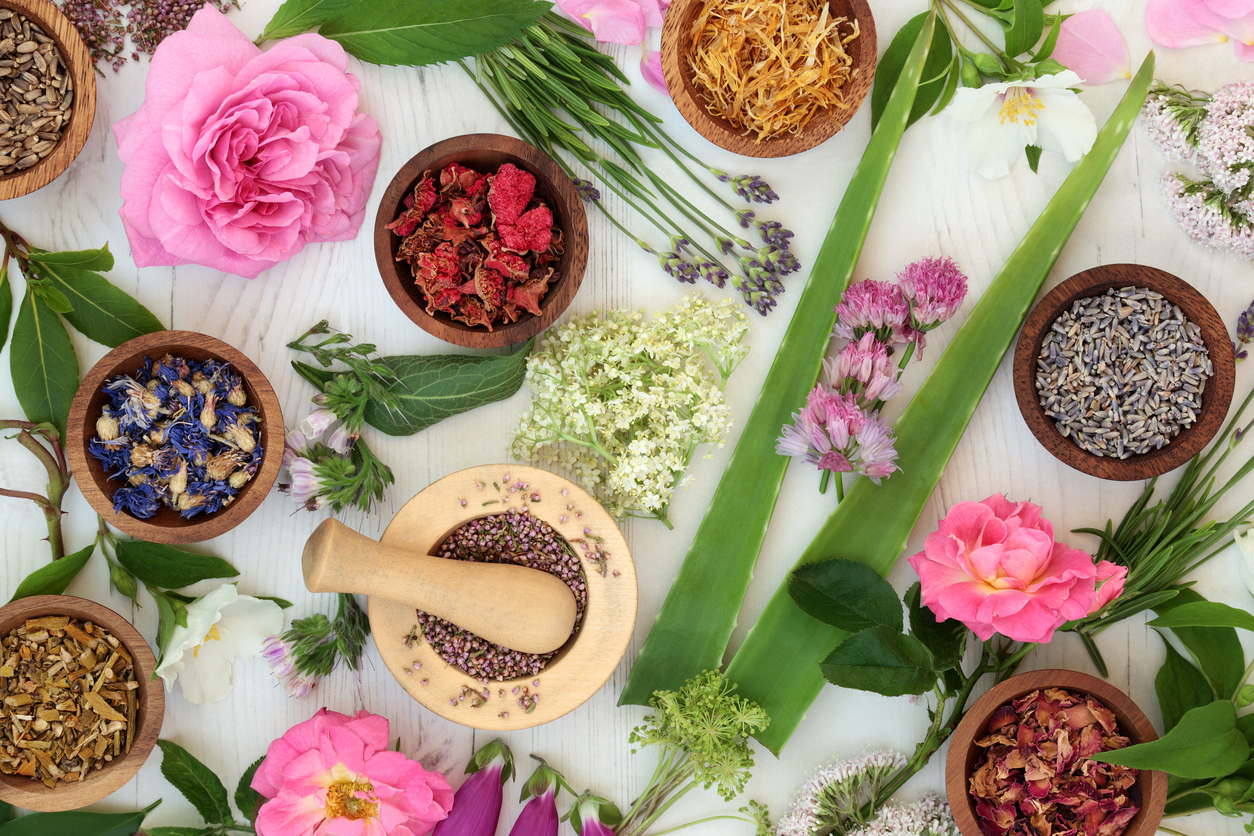 When it comes to natural skincare knowledge, not many will have more experience than Cecilia Wong, facialist and founder of Cecilia Wong Skincare, who described the defining moment of her career path as an esthetician when she was just fourteen.
"I battled acne, pigmentation and excessive oiliness growing up. My mother always told me that if I wanted to have better skin, I needed to eat a lot of fruit and vegetables, in addition to drinking the herbal tonics and soups that she made. One day, while I was preparing dessert," which only consisted of fruits, since, as Wong mentioned, she was not allowed any sweets, "something clicked. I made a face mask out of blueberries and papaya and applied it on my skin. I did that for a week and saw a huge difference in my skin right away. Because of this experience, I knew that I wanted to help others with their problematic skin."
Fast forward to present day, and you'll find Wong managing her popular line of signature skincare products and a thriving skin care clinic in New York City, where she regularly helps clients transform their skin from the inside-out. By successfully uniting her expertise in Traditional Chinese Medicine with natural products and approaches for skincare, like the gua sha facial massage, Wong has essentially created a trifecta of skin nourishing goodness.   
"A few months after I started my business, I was hearing complaints from my clients that they weren't seeing results from the products they were using, and they asked me if I could create something for them," said Wong. "I was reminded of when I was younger and used fruits to create face masks, so I decided to create a line that would consist of herbs, fruits and plants with the core ingredient being black currant."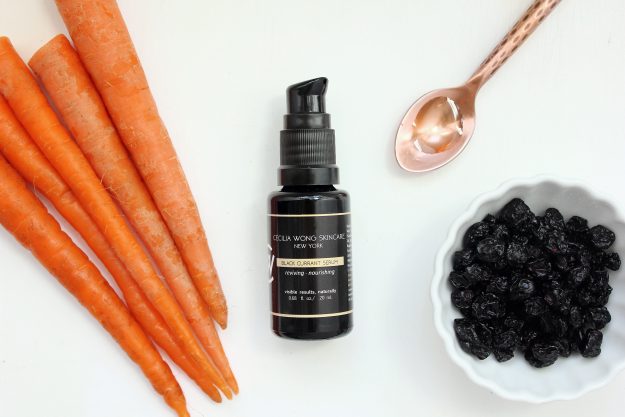 In addition to her line of all-natural, vegan, made in the USA products, Wong also relies heavily on her background in Traditional Chinese Medicine when suggesting herbs to her clients. There are three, in particular, that Wong highly recommends. Sage, licorice root, and parsley are the trio she deems responsible for unlocking that oh-so-covetable glow. Here's what she says each of these herbs do and how she recommends using them:
Sage: "The antioxidants in this herb help to fight off free radicals and ease away wrinkles and fine lines. It's great for those with acne prone skin due to its ability to clear blemishes and kill bacteria. Sage is very cleansing! You can use it in smudging, cook it in soups and even make tea with it. This herb can be used on skin in creams or serums."
Licorice Root: "This herb helps reduce the appearance of dark spots and brighten the skin. The powerful antioxidants in licorice root act as a barrier and protect skin from environmental stressors. Licorice root is mainly used in teas or as a supplement in capsule form. Can also be used topically in creams."
Parsley: "This herb is a great source of Vitamin C and helps to promote oxygenation in skin. It repairs and promotes collagen production as well as helping to clear up blemishes due to its antibacterial properties. Parsley can be used in cooking, herbal tonics and teas. I also love using them in my baths—it's both therapeutic and medicinal! Great topically in creams or serums."
Of course, it's important to proceed at your own risk. Wong cautioned, "You should always consult a doctor or an herbalist before incorporating any herbs into your diet. This is to avoid interactions with your existing medications, and so you are taking the proper amount. They can have side effects if taken incorrectly."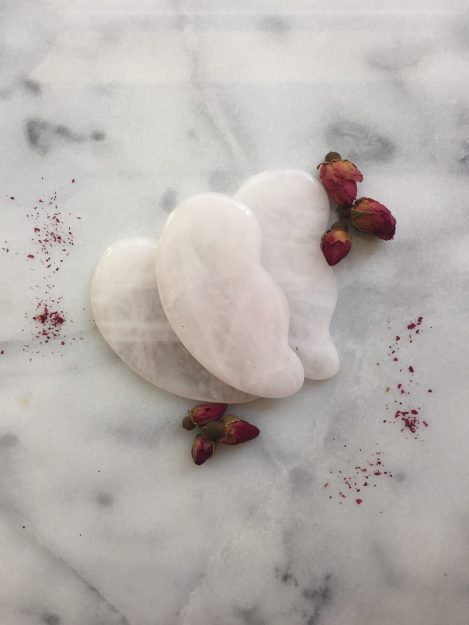 Patience is also key when using these herbs. Wong said that there's no actual set time to see results, but depending on the reasons for using the trio, it may take anywhere from two to three months to see improvement. As always, individual results may vary. Furthermore, she also highly emphasizes the age old notion that healthy skin starts from the inside, and that diet and nutrition play a key role in how good your skin looks, reminding us that "eating nutritious foods will give skin the nutrients and vitamins it needs to stay plump, youthful and healthy."
When asked about some other skincare game-changers, Wong said, "I am a huge fan of gua sha facial massages, which is amazing for any age! It helps to depuff the whole face, breaks down tissue blockages and releases toxins. It's great for toning and sculpting the skin as well as stimulating various acupressure points." In fact, Wong offers a quartz gua sha tool so you can practice the art of facial massage at home–something she tells her clients to do between appointments as their "homework".
Being proactive and incorporating regular maintenance is the cornerstone for improving and maintaining healthy skin. That's why Wong recommends visiting a licensed esthetician at least once per month since professional facials "can help achieve a better, deeper cleanse than the one you do at home." She also noted their ability to "rid the skin of buildup, toxins and dirt, while eliminating bacteria that could be lingering on the skin," not to mention the effects they can have on premature aging, improved circulation, greater collagen production, and facilitating plumper, healthier, more radiant skin.
Related on EcoSalon
The Not-So-Scary Reason You Need Natural Skincare Products
Deets on the Derma-Roller and Why Puncturing Your Skin May Be Worth It
DIY Skincare Guide: 15 Essential Herbs for Natural Beauty