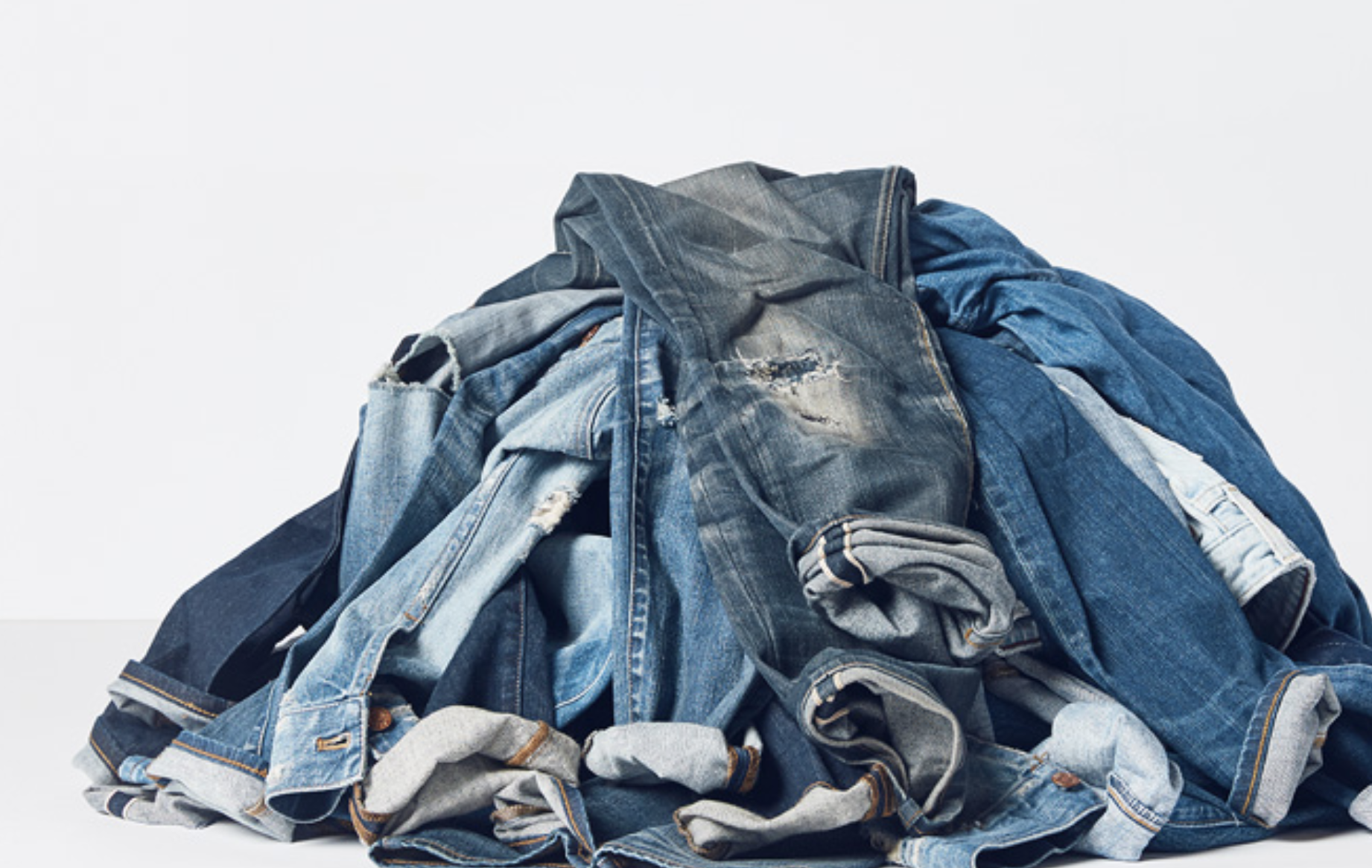 It's that time of year again–you know, when it's better to give than to receive–and there's no greater way to get the ball rolling this holiday season than by observing America Recycles Day on November 15th.
Started by the National Recycling Coalition back in 1997, the day was created with the intention to raise awareness about recycling and the purchase of recycled goods. Today, millions of Americans participate, some by attending or hosting one of the more than 2,400 events registered on the America Recycles Day website.
Included among the good-hearted samaritans and organizations is the initiative developed by Cotton Incorporated, called the Blue Jeans Go Green program. The program collects denim from across the nation, upcycling it into Cotton Incorporated's patented and trademarked UltraTouch Denim Insulation. From there, the environmentally safe, non-itch padding is made available to the public for purchase, but is also donated to Habitat for Humanity affiliates (more than 3 nationwide, to date) and can be requested for use in building civic structures by way of a grant program.
Andrea Samber, co-director of Consumer Marketing in the Strategic Alliances department at Cotton Incorporated, describes the Blue Jeans Go Green program as being "rooted in the idea of giving recycled denim 'new life,'" with the intention of helping the environment "by reducing the volume of textiles going to landfills." Samber also adds that what "started as collection events with colleges and universities, has grown to include direct mail and retail partners."
And helping to alleviate landfill waste, it does. The average person in the United States throws away 70 pounds of clothing each year. Couple that stat with more than 518 million pairs of men's and women's jeans being sold in the U.S in 2015, and you can bet your bottoms that there will be at least a pair or two in that pile of discarded clothing. However, thanks to the Blue Jeans Go Green program, Samber points out, "over 1.7 million pieces of denim" have been recycled. "That equates to 2.7 million square feet of recycled denim insulation," she asserts, thereby "keeping 750 tons of denim out of landfills."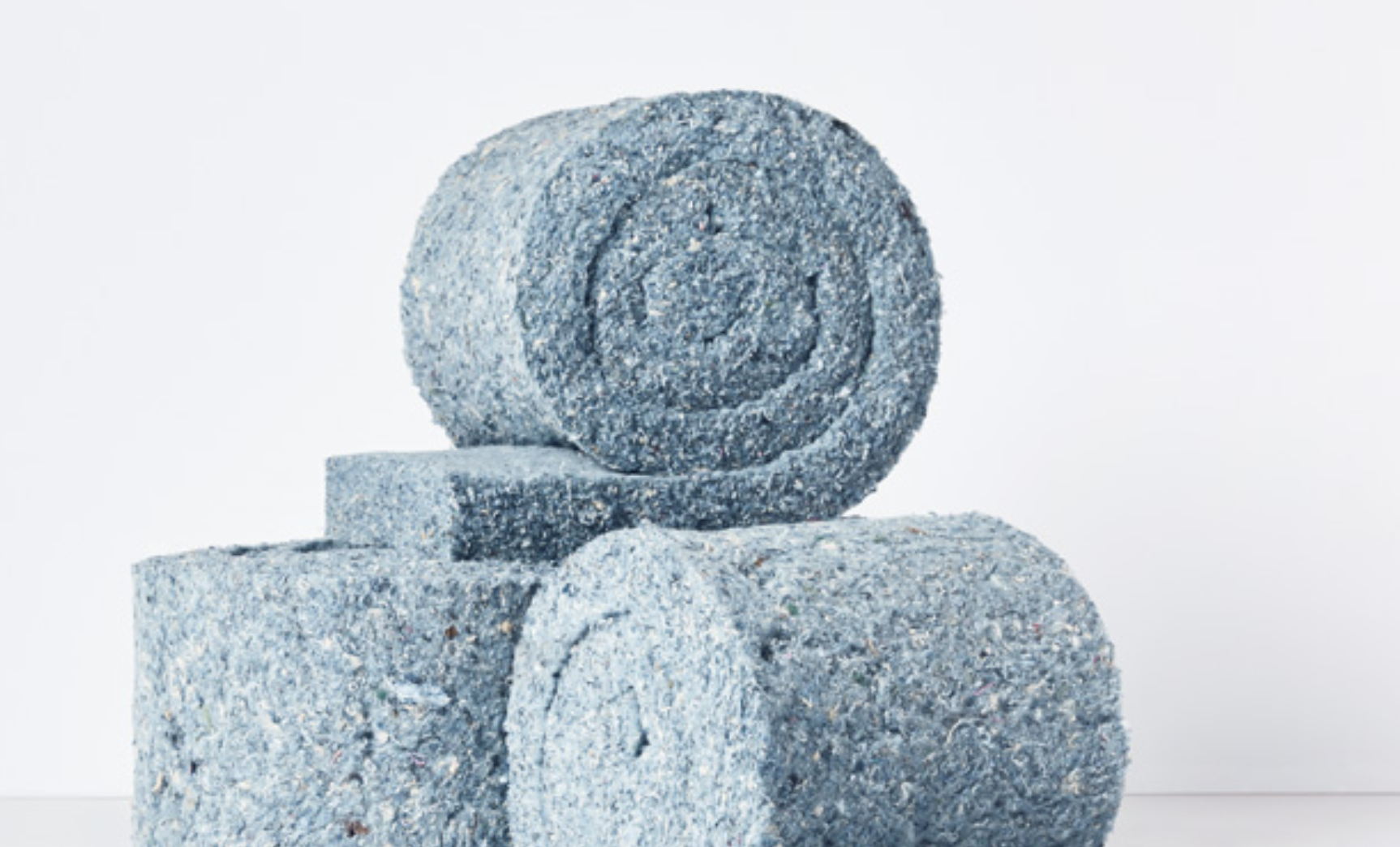 Participate today, or any day of the year. The Blue Jeans Go Green program has made it easier than ever for any and everyone to donate their old denim for a good cause. Samber says "by partnering with some of the best brands in the industry, people can recycle their denim locally."
In an ongoing promotion, Madewell, a retail partner of the Blue Jeans Go Green program, is offering $20 off full-priced Madewell denim on the day of donation. Rag & Bone stores in the U.S. are also participating through the end of the year by offering 20 percent off full priced Rag & Bone denim on the day of recycling.
Can't make it to a retailer? No Problem! Blue Jeans Go Green is also accepting mail-in denim donations every day of the year. Although the only incentive here is knowing you kept a piece of denim out of a landfill (and created some much-needed space in your closet), this easy-ship option is definitely a great way to give back anytime you come across a denim piece you no longer need or want, promoting what Samber refers to as "do good consumerism."
As for what types of denim are accepted, the "anything goes" rule applies to mail-in donations. The pieces can be ripped, contain holes, be dyed any color, have embroidery, or even bedazzling (a perfect guilt-free excuse to get rid of those experimental DIY-projects-gone-awry). And, it doesn't have to be a pair of jeans, either. With the mail-in program, you can ship denim tops, jackets, skirts, and maybe even that old acid wash fanny pack in the back of your closet.
Acceptable donations at local retailers are regulated by the individual store, so it's best to check before showing up with your goods. For example, Madewell and Rag & Bone are only accepting jeans. Samber notes, "There are always new partners that participate at different times of the year,  so it's a good idea to check the BlueJeansGoGreen.org website." Here, you can get the scoop on participating retailers, as well as local college drop off locations in your area.
In the midst of our nation's discarded clothing epidemic, the Blue Jeans Go Green program is offering us a way to keep consciously buying and recycling our favorite cotton apparel on America Recycles Day and beyond. "This program is just one illustration of how cotton touches our lives," says Samber. "Whether it's your favorite pair of jeans, your favorite way of giving back, or both," your donated denim can and will make a difference.
Related on EcoSalon
10 Surprising Things You Can't Recycle
Here's How Your Clothes Can Help Animals in Need
Donate, Toss, or Repurpose Leather and Fur: The Herbivore's Dilemma
images via Blue Jeans Go Green