John Kerry's climate bill is an important component of legislating to stop climate change, but it's falling to pieces due to Senate infighting and lack of sponsorship. It's especially important to pass the bill now with the real possibility of a Republican majority come next election. The bill's required carbon cap is desperately needed in slowing the rate of emissions.
The Kerry-Lieberman climate bill is out now, and with it comes a fateful decision for the political left in the U.S.
If the left's institutions and messaging infrastructure succumb to internal squabbling or simple indifference; if the public is not actively won over and fired up; if President Obama and Senate Majority Leader Harry Reid (D-Nev.) stick their fingers in the wind to see which way it's blowing … the bill will fail. The default outcome now is failure. Very few people in Washington, D.C., today believe the bill has a chance of passing.
The odds are long, but the bill could be saved if the left — and I mean the whole left, not just environmentalists — pulled together and fought like hell. What's needed is concrete political pressure. That means tracking who's for it and against it; relentlessly pressing for commitments; actively organizing in a few key Republican and centrist Democratic states; pressing establishment pundits and media figures to cover it; calling out those who stand in the way of progress; and never, ever letting Obama and Reid have a moment's peace until they fulfill their promises.
The left hasn't shown itself particularly capable of that kind of single-minded campaign. And there's no guarantee it would succeed even if attempted. Without it, the bill's failure is all but inevitable.
For a complete examination of the bill's importance, check out the full-length article at Grist.org.
Editor's note: Article by David Roberts. Originally published by our friends at Grist.org. Grist is a media organization that has been dishing out environmental news and commentary with a humorous twist since 1999. Be sure to visit them and say hi, and follow Grist on Twitter, too!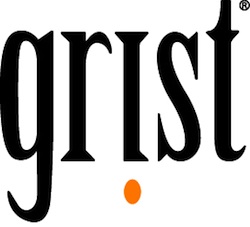 Image: The Sierra Club