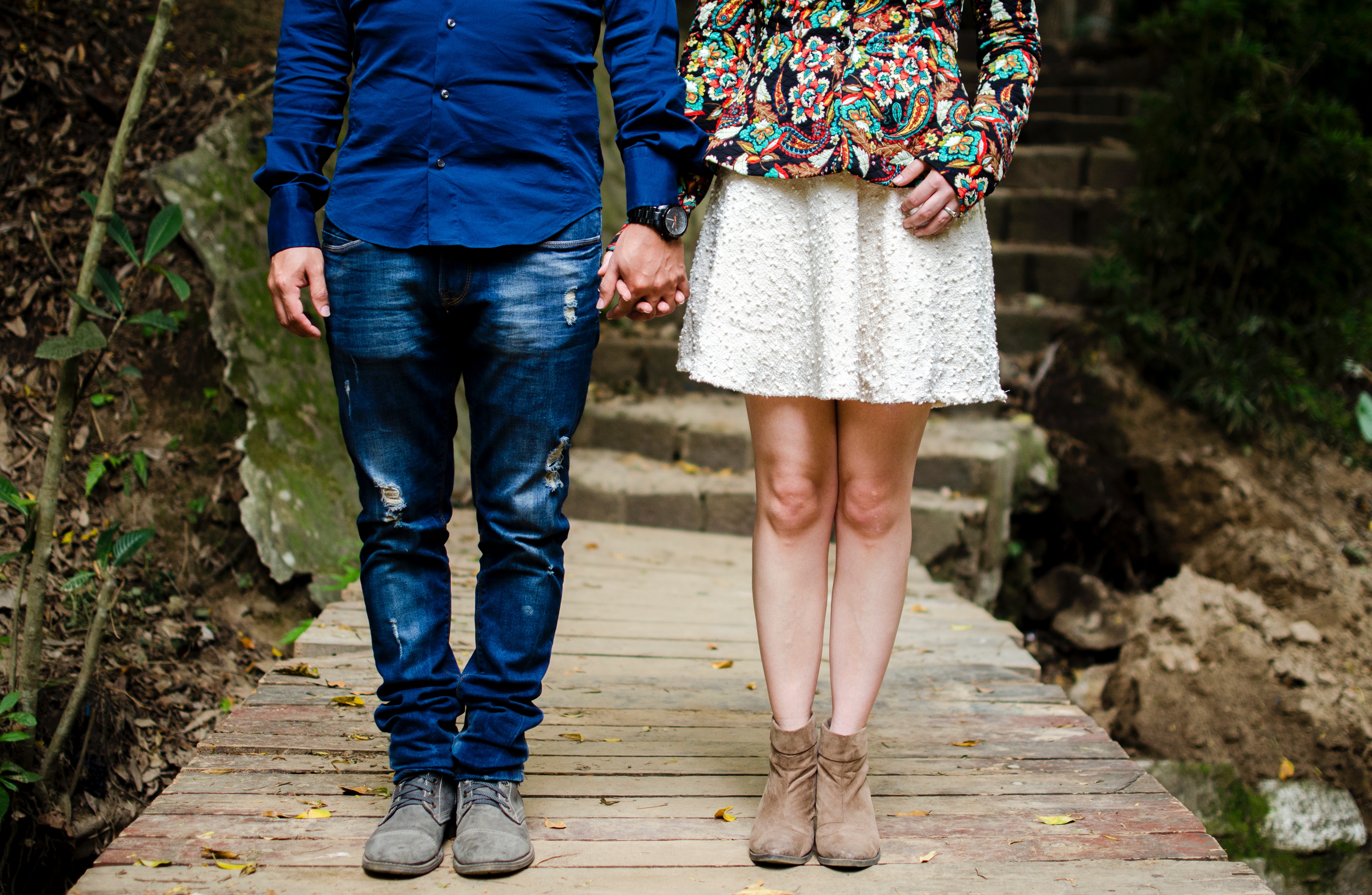 Birth control is undergoing a revolution, thanks to innovations in natural family planning. Technology and contraception have been united to create the revolutionary app, Natural Cycles, the brainchild of physicists and husband and wife team, Dr. Elina Berglund and Dr. Raoul Scherwitzl.
Since hitting the market in 1960, birth control has always been surrounded by controversy. Government regulation, religion, sexism, racism, and accessibility are just some of the issues surrounding the blister packs of pills, including the abhorrent way in which the drug was tested in its infancy.
Factor in side effects and potential long-term consequences of using prescription contraceptives, and almost any woman with first-hand experience will attest to the physical and mental anguish birth control can cause. From depression and anxiety, to bloating and life-threatening blood clots, the residual symptoms run the gamut. Not to mention the inconvenience of needing to take it at the same time every day.
In exchange, however, it does tend to keep unwanted pregnancies at bay when used properly, and is still considered by many a win for women's reproductive rights.
Yes, there are IUDs, shots, rings, and other methods for administering the hormones without needing a reminder in your calendar, but it's still a disruptor to your body's system. 
With that in mind, there is a light at the end of the tunnel. Meet physicists Dr. Elina Berglund and her husband, Dr. Raoul Scherwitzl, the couple responsible for creating Natural Cycles–the world's first app to be certified specifically for contraception.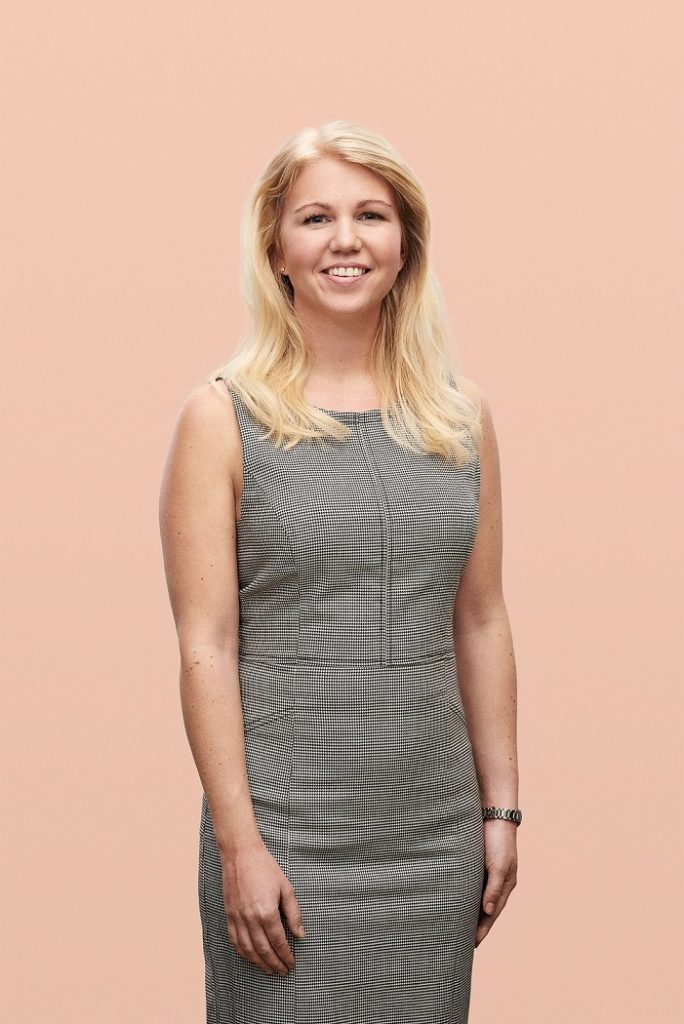 Dr. Berglund said the idea for the app stemmed from a time when "I was in a happy and stable relationship with my husband and co-founder Raoul. I didn't want to use hormones anymore and, to be honest, we were not exactly excited about using a condom every time. We looked into natural family planning solutions, but there was nothing out there that made it easy and reliable to use."
She also notes the pitfalls of typical natural family planning, including human error, the antiquity of the devices on the market, their high cost, and what she calls "simplistic algorithms."
Dr. Berglund is also credited for being on the team that discovered the Higgs Boson, leading to a Nobel Prize in physics. "When I had achieved that [Higgs Boson], I wanted a new challenge and applied all my knowledge and mathematical skills into developing the algorithm," she says.
"The app works by entering your basal body temperature every morning, then the algorithm crunches the numbers and instantly gives you the result of your fertility status for the day–red or green day," says Berglund. "Red means you should use a condom if you do not want to get pregnant, and green that you are 'good to go.'  Besides temperature, we take into account sperm survival, variation of your cycle length, ovulation day, temperature fluctuations, length of follicular and luteal phase, and gives green days only when ovulation has been detected, and the 'non-fertile' phase of the cycle is entered (as the woman's fertility changes through her cycle)."
In addition to preventing pregnancy, Natural Cycles can also help with detecting infertility (only available in Sweden) and getting pregnant–just ask Dr. Berglund, who says that she and her husband used it to conceive, as well as prevent unplanned pregnancies. "The beautiful thing about Natural Cycles is that it supports a woman through any stage of her life…we also love to see it as a means of getting to know your body," she says.
And the product isn't a gimmicky cycle tracker app. It's got legit science cred. "Tüv Süd, one of the leading notified bodies worldwide, certified Natural Cycles as a class IIb medical device intended to be used for contraception," notes the press release.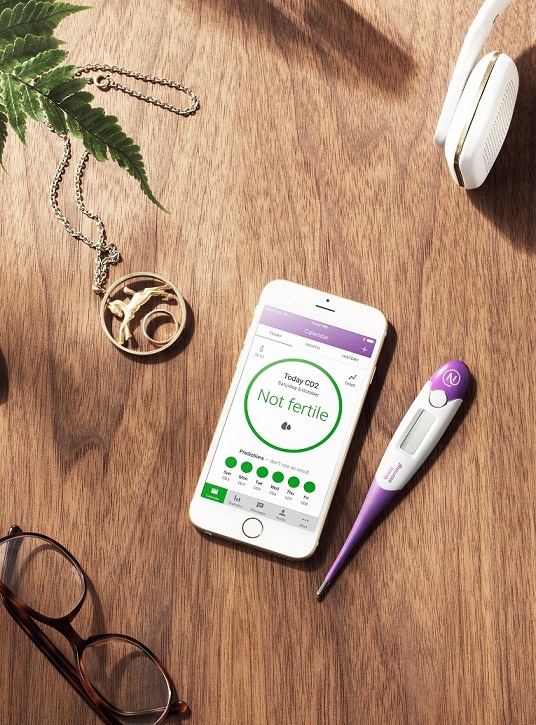 "The certification meant everything for us," says Berglund. "We always knew our product was effective for contraception, but getting the certification meant that we could tell everyone else about it too. For women, the certification means they have an additional option for contraception to choose from-effective, non-hormonal and non-invasive."
When compared to prescription birth control, Natural Cycles holds its own. With typical use, the efficacy rate is said to be 93 percent and with perfect use, it's 99.5 percent. Plus, the app is available for both iOs and iPhone operating systems, and is comparable in cost to, and in some cases less than, prescription birth control at $79.99 per year.  
"Personally, I hope we will soon enter into a new era in which women are much more in control of their bodies than before," says Berglund. "We see a trend towards this, with lots of other apps like ours entering the market, although we are the only certified one. At the same time, we see access to contraception being stripped away in many parts of the world, so apps like Natural Cycles can help conquer that and enable women to take control of their fertility in new ways."
Related on EcoSalon
Green Birth Control: Damned If You Do, Damned If You Don't
Birth Control Has Come a Long Way [Video]
How Green Is the Birth Control Pill?