Seattle wild-foods café Nettletown might be shoulder to shoulder with a Subway, but their produce comes from the ground, not a vacuum-sealed bag. Put down the hoagie and listen:
From activists to politicians, everybody loves to talk about the promise of green jobs. But in reality, who the heck actually has a green job, and how do you get one? In our new column, "I Have a Green Job," Grist will be regularly profiling one of the lucky employed who has landed a job in the new green economy, or a green job in the old economy.
The newly opened Seattle café Nettletown sources ingredients from the wet forests surrounding Seattle, which makes for an interesting, commendable concept. But is the food any good? I couldn't stop thinking of mushrooms and rabbits, the musty and the gamey, so I decided to take a taste before interviewing the owner.
The café has an unusual location. In the middle of the city in a strip mall, the eatery calls Subway its next door neighbor. And guess which one my hungover friend wanted to eat at? "It's a bit pricey," he sighed, ordering a huckleberry mimosa that cost about the same as a foot-long sub. He wondered why he could get a full meal out of a Biggest, Meatiest, Tastiest, while his smaller fried egg sandwich cost a dollar more.
Continue reading the full story over on Grist.
Editor's note: Article by Darby Minow Smith. Originally published by our friends at Grist.org. Grist is a media organization that has been dishing out environmental news and commentary with a humorous twist since 1999. Be sure to visit them and say hi, and follow Grist on Twitter, too!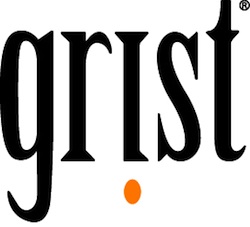 Image: brian glanz