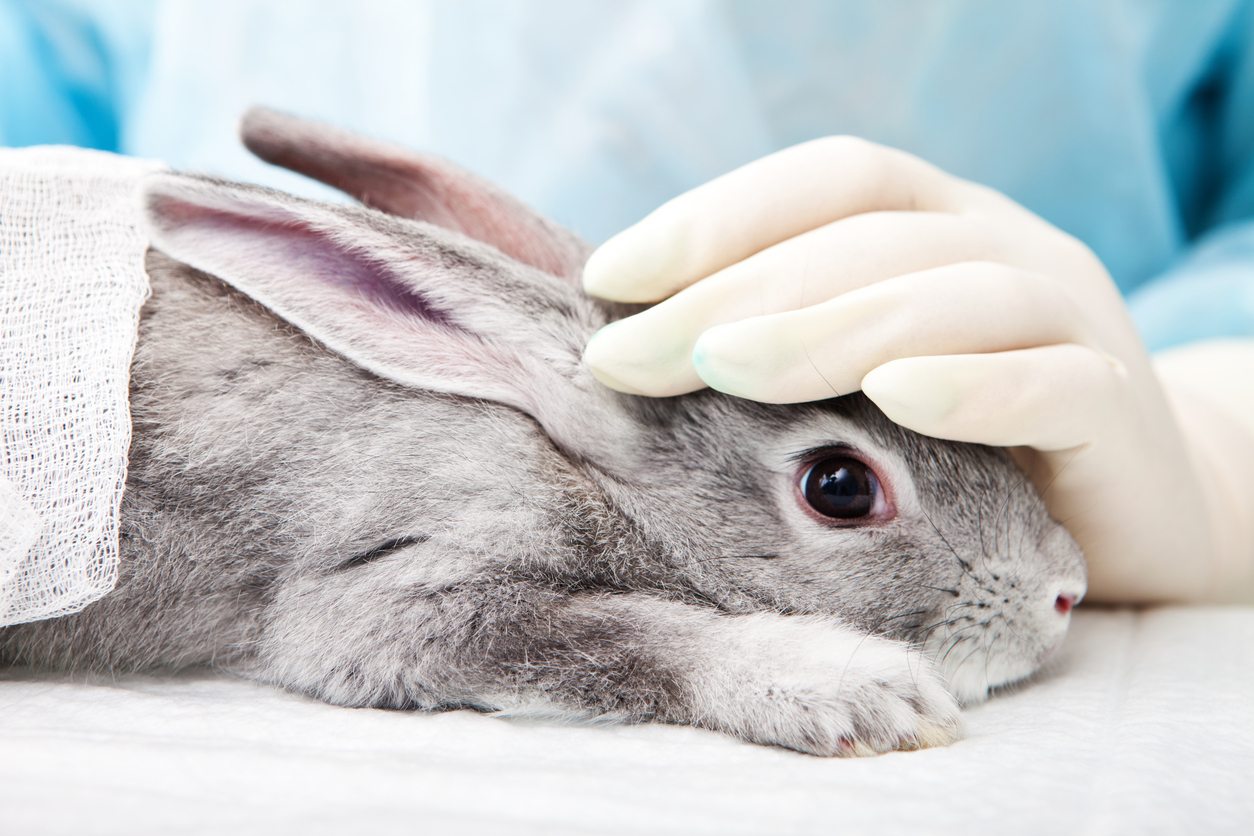 The recently introduced Humane Cosmetics Act aims to ban animal testing in the U.S. on personal care and cosmetic products.
Testing on animals has been a common practice in the U.S. for decades, employed by major household brands on products that often contain harsh synthetic chemicals (that even if prove "safe" can still pose long term human health risks such as allergic reactions, endocrine disruption, metabolic disorders, and even cancer).
Testing is routinely conducted on animals including rabbits, mice and guinea pigs, but, says Victoria Katrinak, Program Manager, Animal Research Issues, for the Humane Society of the United States, "there is no way to ascertain the number of companies that continue to use animals in safety assessments and the FDA does not regulate the terms 'cruelty-free' or 'not tested on animals' so companies are able to use these terms for their brand even if their ingredients continue to be tested on animals."
Katrinak says many companies continue their animal testing procedures "simply because that is the way it has always been done." Mandatory animal testing on personal care products is required by China, which influences brands outside of the country that export to the booming Asian nation.
Despite its prevalence, the practice of testing on animals continues to lose credibility, says Katrinak.
"Animal tests have scientific limitations because different species can respond differently when exposed to the same chemicals. Consequently, results from animal tests may not be relevant to humans, under- or over-estimating real-world hazards to people," Katrinak explains. "In addition, results from animal tests can be quite variable and difficult to interpret. Unreliable and ineffective animal tests mean consumer safety cannot be guaranteed. In contrast, non-animal alternatives can combine human cell-based tests and sophisticated computer models to deliver human-relevant results in hours or days, unlike some animal tests that can take months or years."
With millennials pushing brands to offer more natural products and transparent business practices, there's been a sea change in the personal care industry, with small-batch producers on the rise, slowly taking market share away from the major household brands.
"Over the last 20 years, cosmetic companies have significantly reduced their use of animals for testing in favor of alternatives, which are more relevant to public health and cost-effective,"  says Katrinak. "Thousands of existing ingredients have already been proven safe for use from which cosmetic companies can create new products without the need for animal testing."
For new ingredients, Katrinak explains that animal tests are increasingly "being replaced with quicker, cheaper, and more reliable non-animal methods. For example, three dimensional skin models are made from donated human skin (after surgery) and better predict skin irritation in humans than the cruel rabbit test they replace. Proven non-animal methods are also available for eye irritation, skin allergy, and other safety tests."
The Humane Cosmetics Act was introduced to Congress earlier this week, with support from numerous representatives, including Martha McSally (R-Ariz.), Ed Royce (R-Calif.), Don Beyer (D-Va.), Tony Cárdenas (D-Calif.),  Frank LoBiondo (D-N.J.), and Paul Tonko (D-N.Y.).
If passed, the ban on animal testing would go into effect within one year, and the prohibition on sale of newly animal-tested cosmetics would take effect three years after enactment.
Find Jill on Twitter and Instagram
Related on EcoSalon
Farewell, Ringling Bros.: I Was Once a (Very Sad) Circus Animal
Why is Animal Testing Still Widely Used in Federally Funded Labs?
Fish Have Friends, Study Finds (So Maybe Go Vegan and Stop Eating Them?)