They're hard to resist, but have modern-day fashion magazines lost their link to art and become too focused on celebrity culture?
French women as early as 1700 pored over magazines – then sketches of the latest dresses simply bound together – to see what was going on in fashion. Now blamed for causing eating disorders, wafer thin models and conspicuous clothing consumption, reading fashion magazines is a slightly spurious and increasingly guilty pleasure these days.
But before the influence of television and movies – let alone blogs and social media – fashion magazines were solely responsible for spreading Parisian fashion trends around the world. Both Harpers Bazaar, founded in the U.S. in 1867, and Vogue, in 1892 were created to provide sketches and patterns of fashion derived from Paris designs. Vogue was expressly designed to promote the superiority of French couture to an American clientele.
In 1900, fashion magazines began to publish photography and later fashion illustration by the most modern of visual artists, forever cementing the idea that fashion is an art form – and the glossy pages of fashion magazines, its catalogs.
Another perfect marriage appeared to be fashion and the lifestyles of the rich and famous. The first fashion magazines fueled the birth of today's celebrity culture with readers eagerly following the exploits of early movie stars like Mary Pickford, Gloria Swanson and Clara Bow from its pages.
Nearly 100 years later – and inundated with dumbed-down celebrity fashion face-off stories- we might do well to reestablish the link between high culture and fashion magazines – and pay more attention to the effects on ordinary women of glorifying imagined "ideal" lives via mass media.
The Way They Were – Lets take a look back at some of fashion media's most important milestones: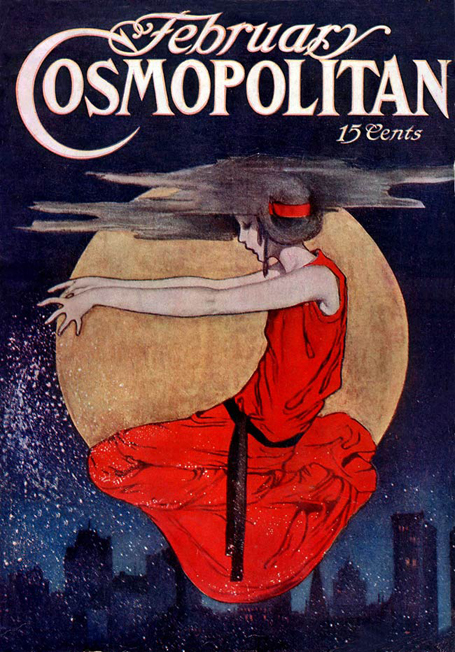 1886, Cosmopolitan is launched in the U.S. as a fiction magazine for the family.
1937,  Diana Vreeland writes her first "Why Don't You?" column for Harper's Bazaar, she eventually becomes editor.
1938, Harpers Bazaar editor, Carmel Snow hires Russian-born Alexey Brodovitch as Art Director. Revolutionizing editorial layout and design he was known for his signature use of white-space. He inspired some of the greatest visual artists of the 20th century (including protégés Irving Penn and Richard Avedon) to create some of fashions most legendary images.
1965, Helen Gurley Brown becomes the editor-in chief of Cosmopolitan turning it into the bible of single girls worldwide and the magazine for "fun, fearless, females."
1988, Anna Wintour's first cover as Vogue editor. Wintour wrote. "This one broke all the rules."
2000, Style.com is launched.  it is the most-visited women's fashion magazine site online, giving its readers a front row seat at every runway show. It's launch marked the end of several print publications.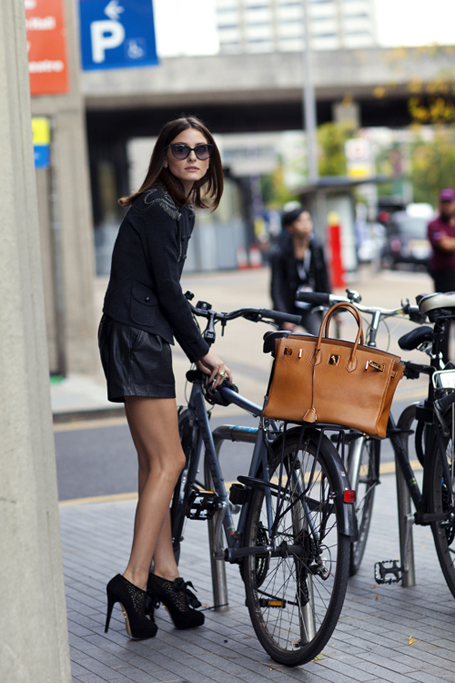 2005, Scott Schuman's street style blog The Sartorialist is launched, unleashing a tsunami of DIY camera-phone-in-the-mirror-shots online.
Want to catch up on some more fashion history?
Now & Then: The History of the Bikini
Now & Then: The History of the White Wedding Dress
Now & Then: The History of the Ballet Flat
Now & Then: The History of the Breton Shirt
Now & Then: The History of the Pencil Skirt
Now & Then: The History of Skinny Jeans
Read more Now & Then articles here.