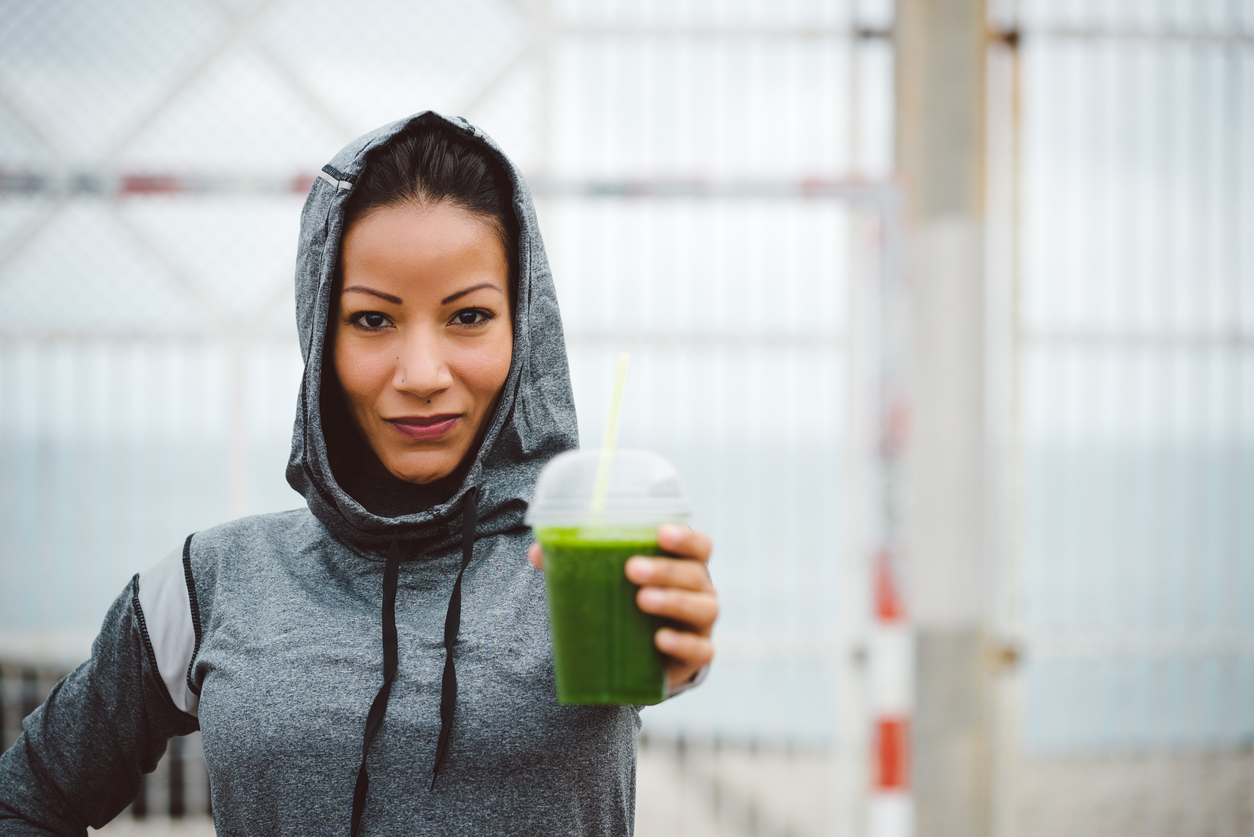 Not so long ago there was little thought about how what we consume affects the appearance of our skin. Today, these two concept are almost inseparable. The emergence of ingestible cosmetics for enhanced physical appearance is feeding into the staying power of the so-called nutricosmetics segment. But what exactly drives nutricosmetics? Here's what you need to know about this major shift in the beauty industry and why what you consume may be more important (and popular) than what you topically apply to your skin.
What are Nutricosmetics?
The segment brings together the concepts of nutrition, nutraceuticals, and personal care all in one. For health food and supplements producers, it is no longer good enough to create a product that keeps customers healthy. Now, the product must make consumers physically radiate that fact. While this seems quite simple in premise, it actually didn't catch on in the U.S. until recently.
David Pollock, an independent beauty chemist who has formulated some of the all-time best-selling beauty products, including Smashbox's Photo Finish and Bliss's Fabulous Foaming Face Wash, weighs in on the trend. "Nutricosmetics is nothing new. The trend of beauty from within and realizing the important role health plays in the look of our skin has been a huge category in Europe since the early 1990's," he says. "Vichy is a top anti-aging line in Europe sold through pharmacies. There, the pharmacist can advise the consumer one-on-one.  Several companies tried to introduce the concept here in the U.S.—including Oil of Olay—but it didn't catch on at the time. There are several reasons. The U.S. consumer did not connect nutrition with beauty—so companies would have to repackage the products to look more upscale and similar to other beauty products or educate the consumer."
But the last few years have seen a shift toward healthier eating in the U.S. With this has come an increased attraction for foods and supplements that promise not only a healthier internal terrain but also an added bonus of external beauty as well.
"Over the last few years, our country has learned more about the benefits of proper nutrition and supplements," says Pollock. "This is not a fad anymore, but a mainstay that we will see grow over the next few years. Nutricosmetics will come in more forms than just tablets. We will see more enriched waters, water drops or additives, shakes, etc. Nutrition companies that have established supplements or key ingredients can easily segue the success into topical skin care using some of the same key ingredients that their consumer is accustomed to. NeoCell is a great example. They have a nutritional collagen product, as well as a topical collagen serum. We are going to see more nutrition companies entering the space, as the beauty sector tries to catch up."
Whether enticed by pretty packaging, intelligent marketing, or the sweeping beauty benefit claims, consumers are putting their money into nutricosmetics, a segment set to have a global worth of some $7.5 billion by 2024.
Do Nutricosmetics Work?
They're popular. But do nutricosmetics work?
Nutritional biochemist Shawn Talbott has formulated a number of nutricosmetic dietary supplements for various companies and has written at length about skin health and diet. Talbott speaks on nutricosmetics efficacy, "The science is definitely 'emerging' with regard to the most effective nutrients for supporting skin health – some work and many don't – but it's the 'time course' for benefits that is generally the most challenging for consumers. Nutricosmetics are generally much slower to exert noticeable effects. He continues, "For example, a nutricosmetic supplement might take 30-60 days to show a benefit on a consumer's skin, such as for acne, wrinkles, moisture, and skin tone, while a topical product could be capable of showing noticeable benefits within a day. This leads many consumers to think that the nutritional product is not working, when it's actually working in a complementary, but slower, fashion."
Talbott is currently working on a complementary skincare regimen that includes both a topical treatment and a dietary supplement. He explains the synergy, "The acne regimen that we're testing right now is based on a topical regimen that works quickly to reduce redness and blemishes in a day or two, combined with a probiotic supplement that reduces inflammation and immune reactions over 30 to 60 days, so the redness and blemishes don't come back."
Where to Find Nutricosmetics
These days nutricosmetics run the gamut, from regular food recommendations to packaged supplements that preach clear hydrated skin, anti-aging, strong hair/nails, and slim body benefits. Think about all of the trendy products that have hit the market in the past few years. And supplements like biotin, hyaluronic acid, and keratin, among others, are no longer just ingredients in a topical solution. They're being sold as oral supplements that improve hair, skin, and nails.
HUM Nutrition is a supplements brand that doesn't stop at the promise to improve your health. It goes on to say that it offers "nutritional solutions that help you achieve your beauty and lifestyle goals". Its products follow the philosophy of "beauty starts from within", with each supplement geared towards some physical goal, from clear, glowing, and radiant skin to shiny, lustrous hair and stronger nails, to a flatter tummy and overall weight loss.
Another great example is Vital Proteins, a collagen supplements brand that also preaches "beauty starts from within". Collagen is considered a vital building block of the body including skin, hair, nails, bones, and joints. Vital Proteins offers 30+ products that are marketed with an explicit target: beauty.
The LA-based trendy Moon Juice has also played a role in building the nutricosmetics market. Its Beauty Dust is filled with antioxidants, sourced from goji berry powder, schisandra berry powder, rehmannia root extract, ashwagandha root and leaf extract, and amla berry extract. The company writes that its Beauty Dust helps to protect cells from free radical damage, preserve collagen protein, enhance elasticity of the skin, and cope with stress.
Similar botanical powder/tonic and snack companies like The Beauty Chef, Amina Mundi, Dope Naturally, Kalumi Health, and Herbalore are also riding the wave of nutricosmetics and only make for a small slice of the whole pie.
Related on EcoSalon
30 Awesome Quotes About Food That You've Never Heard
Foodie Underground: Why Does Food Taste Better Outdoors?
6 Best Natural Multitasking Beauty Products