Check out America's hottest upcycled fashion designers making wonders from waste!
Upcycling means taking waste materials from factories with leftover scraps or from consumers who no longer want their used goods, and creating something new, functional and incredibly chic with it. As one of the largest producers of waste in the world, the U.S. needs designers with clever ideas for how to give new life to everything that would otherwise end up in our ever-expanding landfills. Luckily, we've got some pretty amazing ones to be proud of. Five are highlighted below. Find your next treasure, sustainably and creatively made from someone else's trash!
1. Armour sans Anguish
Oakland, CA based Armour sans Anguish is a collection of whimsical and romantic dresses, tunics, and bridal wear made entirely from found and recycled materials. Designer Tawny Holt uses vintage tablecloths, bedsheets, nighties and prom dresses to piece together one-of-a-kind garments that evoke wood nymphs, Greek goddesses and flower children. The Asa collection offers dreamy everyday dresses, bridal gowns, flower girl dresses and thematic bridesmaid dresses perfect for your summer or early autumn woodland wedding.
2. Looptworks
Founded by Scott Hamlin and Gary Peck, Pacific Northwestern Looptworks is the answer to a better solution for the billions of pounds of waste produced by large name brand apparel and sportswear companies. The result is a company that sources top quality, leftover materials like leather and performance textiles from premium producers, creates functional and aesthetically pleasing designs, and pays a fair wage for the production of these re-fashioned items. To top it off, Looptworks offers a lifetime guarantee for each product, as the company believes that the phone and laptop cases, iPad sleeves and garments it offers should be made well and made to last.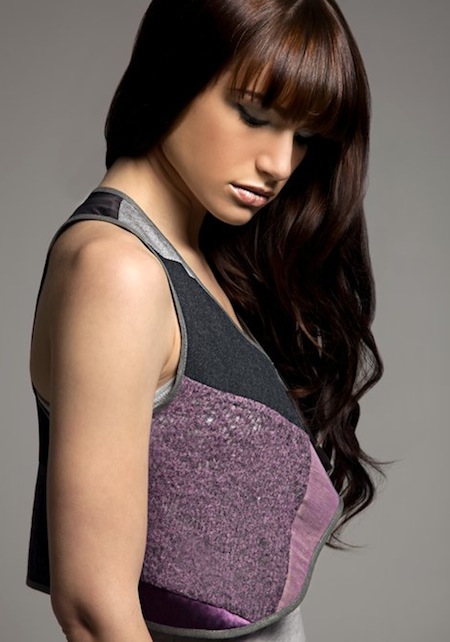 3. Piece x Piece
The team at Piece by Piece collects sample fabric swatches at the end of each production season and crafts them into gorgeous, wearable attire. The label has turned the concept of patchwork designs from hobo hippie-wear to sophisticated, chic and edgy everyday garments that help keep thousands of textiles from the landfill. Since the fabric chosen for each garment is selected from an ever-changing stock of luxury discards, each piece is naturally unique and limited edition, but also designed to be timeless. As the team states "Our mission is to create beauty from this waste, and progress toward a new philosophy about what waste really means and how we address it. We hope you enjoy our work as much as we do."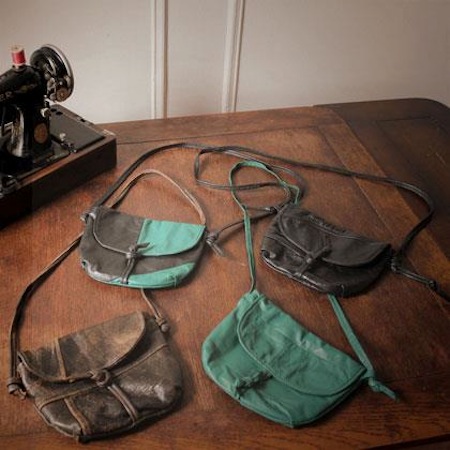 4. ReMade USA
Shannon South, the genius behind ReMade USA, has created a fantastic service where customers can send their vintage leather jackets into her studio to be artfully crafted in to incredibly fashionable, high quality and one-of-a-kind bags, purses and clutches. These completely personalized creations give new life to garments that would otherwise sit in closets or end up in the trash. Each jacket is carefully deconstructed and reconstructed according to the style preferences of its owner, resulting in an accessory that is unique and looks like new. Make sure to also check out Shannon's amazing collection of handbags made from remnant luxury leather from the furniture industry!
5. ReUse Jeans
So, almost everyone in the U.S. wears jeans, which are in fact part of our national style definition. Unfortunately, the denim industry is extremely toxic, wasteful and exploitative. That's why ReUse Jeans has come out with an awesome denim collection that is made almost entirely out of recycled fabric. These fashion forward and affordable jeans are made from denim with 80 percent recycled content obtained from factories in China, helping to clean up the waste of the apparel production hub. Choose from skinny styles, bootcut, pastel colors, bright shades and everything in between!
Images: Armour sans Anguish, Looptworks, Piece x Piece, ReMade USA, ReUse Jeans
Related on EcoSalon:
The Unbelievable Value of Upcycling Clothes 7 Ways: On Trend
12 Jewelry and Accessories Designers Upcycling Wonders from Waste