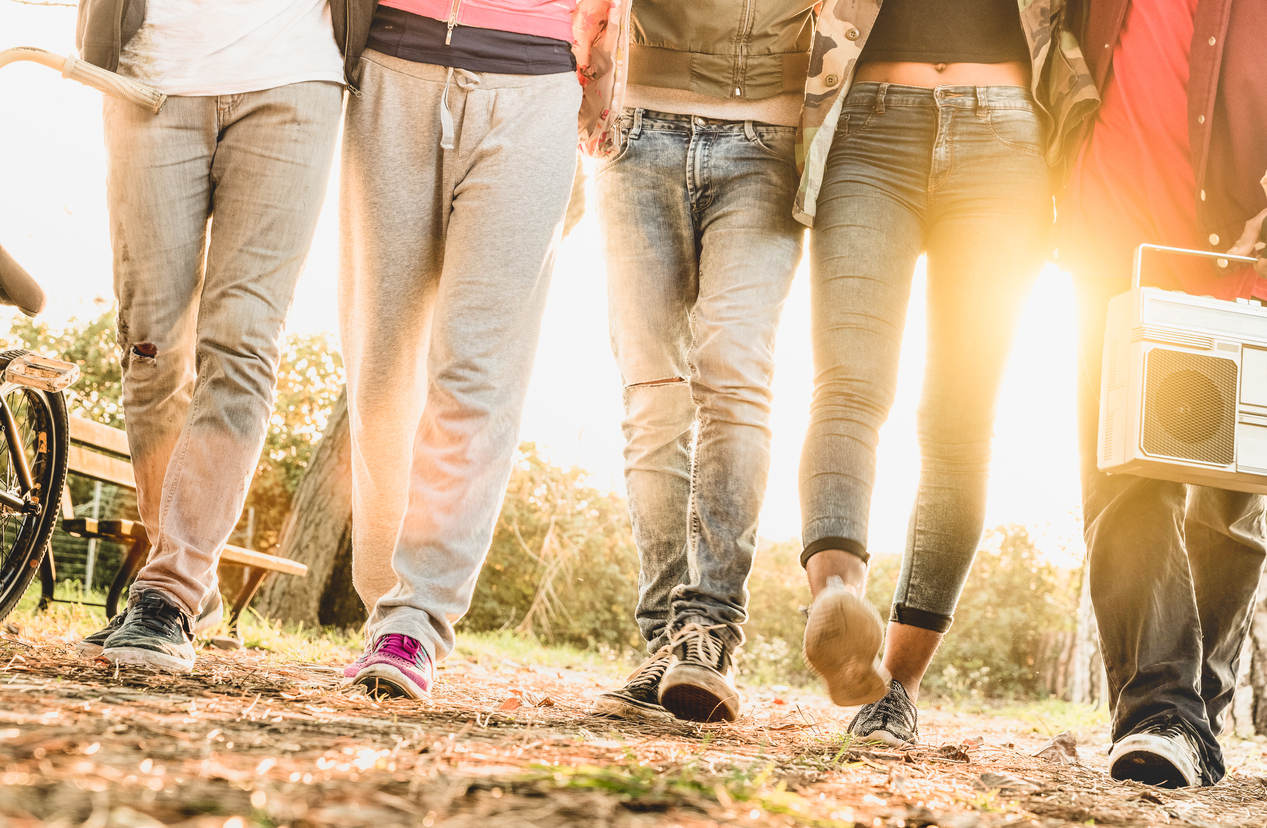 A slew of recent articles and statistics are telling a story that LGBTQ people already know: America is dangerous for the LGBTQ population.
Hate is on the rise
Recently, Think Progress reported that 2017 was the deadliest year for the transgender community in a decade. Then, GLADD revealed that its Accelerating Acceptance Report discovered that "2017 levels of social discomfort with LGBTQ people rose across the board," Autostraddle reports. "More non-LGBTQ respondents than last year said they were either 'somewhat' or 'very' uncomfortable in every imagined hypothetical scenario, ranging from having an LGBTQ doctor to their child learning about LGBTQ history in school to finding out that their own family member is a member of the LGBTQ community."
The same report also found that "straight" respondents are reporting a "rising discomfort" with LGBTQ people.
Also, the National Coalition of Anti-Violence Programs discovered that hate-based killings of LGBTQ people grew in 2017, too. Apparently, 2017 was the "'deadliest year for the community since the organization started releasing reports in 1996," reports Teen Vogue.
Working through the stats
Marti Gould Cummings, a drag performer, says that although trans death rates and hate are hard to digest, people must educate themselves on these facts to truly understand how dangerous the world is for transpeople. Cummings adds that it isn't helpful that president Trump encourages violence and that vice president Pence supports conversion therapy.
Jules Larson, activist, reminds us that the above news isn't news for transpeople. "We've seen it all," says Larson.
"To understand our humanity is to understand what we see, hear and feel every day," adds Larson. "Every single transperson has gone out of their home—if they aren't homeless—fearing for their life being ended randomly. That, in itself, is a human rights issue, beyond the rampant violence this demographic faces."
Larson adds that stats and awareness are helpful, but aren't enough in themselves to create change. People and human connection, however, can help. "When we normalize trans people, we de-normalize the violence," adds Larson.
Allies must become real allies
Larson says that straight allies can truly help decrease the above numbers through listening to trans stories and silence. "Scream at the top of your lungs that trans women are women, non-binary genders are valid, and trans men are men," says Larson. "Allies and their friends have to feel the real effects of their words, because words make foreign and domestic policy. Tell them that we are scared but are an empowered, loving, ambitious and survival oriented people, and when we finally get the mic or a seat at the table, we will speak for ourselves."
And Cummings adds that if straight allies truly want to help, they must be louder than ever. "Everyone has a friend or family member that is part of the LGBTQ community… Think of them. Use your voice. Educate. [And] speak out when you see someone being harassed," he says.
Related on EcoSalon
Jaimie Wilson Wants You to Know that Transgender Doesn't Have a 'Look' [Q&A]
Transgender Actors Lead Ryan Murphy's 'Pose'
Let Transgender People Tell Their Own Stories: #NowWhat