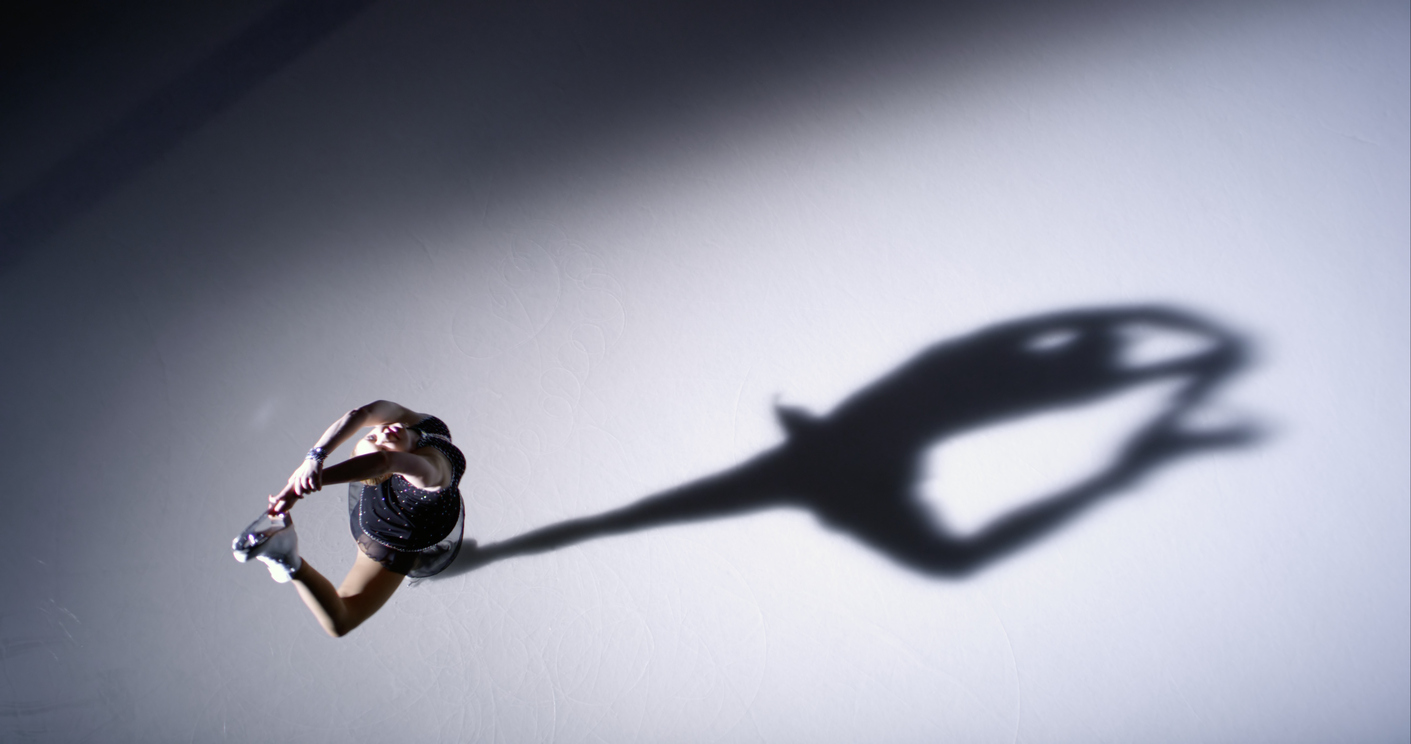 Figure skating is a beautiful sport, but unfortunately, it's plagued with an ugly problem.
Figure skating's cold reality
Some professional figure skaters combat eating disorders.
For example, Akiko Suzuki, a Japanese professional figure skater, was diagnosed with anorexia nervosa after she attempted to lose weight to enhance her performance.
Suzuki's battle with the mental illness started when her coach suggested she could lose one kilogram (about 2.2 pounds) to help her achieve better jumps. Unfortunately, Suzuki lost a third of her body weight.
"There were all these younger skaters coming along with good proportions, and I started wishing for longer legs. I got a real complex," says Suzuki.
"But since there was no way I could grow, the only thing I could do something about was my weight."
This isn't a new issue
It's not too surprising that eating disorders have always plagued professional figure skating. Often times, figure skaters feel pressure to size-down to make performing easier, and to appear more "aesthetically" pleasing. However, the issue seems to be peaking just in time for the 2018 Olympic Games.
According to the Independent, U.S. skater Gracie Gold says she's taking a break to address psychological issues and an eating disorder. And Yulia Lipnitskaya, 19-year-old Sochi Olympics team gold medalist, quit skating after receiving treatment for anorexia.
"Anorexia is a disease of the 21st century," says Lipnitskaya. "It is quite common. Unfortunately, not everyone is able to cope with it."
Anyone can suffer from an eating disorder
Obviously, anyone can suffer from an eating disorder. We've covered these varied mental illnesses in the past, but feel the need to reiterate the following advice.
"Treatment for eating disorders is highly specialized and it is important to go to a trained professional," says Dana Harron, clinical psychologist at Monarch Wellness & Psychotherapy.
"It is best to have a team comprised of a psychotherapist, a dietitian, a primary care doctor and perhaps a psychiatrist."
Harron adds that websites, such as ED Referral and National Eating Disorders list professionals who specialize in eating disorder treatment.
"[And] If you already have a primary care doctor, they may be able to help you to find somebody who can work with you to establish healthier ways of relating to food and your body," says Harron.
Related on EcoSalon
The Sad Reasons Eating Disorders and Sexual Assault are Linked
The Figure Skating Routine that Brought Lin-Manuel Miranda to Tears
The LGBTQ Community and Eating Disorders: #NowWhat