Feeling upbeat about combating climate change today? We'll fix that:
These days, I see how optimistic and positive disaster and apocalypse movies were. Remember how, when those giant asteroids or alien space ships headed directly for Earth, everyone rallied and acted as one while our leaders led? We're in a movie like that now, except that there's not a lot of rallying or much leading above the grassroots level.
The movie is called "Climate Change," and you can tell its plot in a number of ways. In one, the alien monsters taking over the planet are called corporations, while the leaders who should be protecting us from their depredations are already subjugated and doing their bidding.
For the rest of this article, head on over to Grist.
Editor's note: Article by Rebecca Solnit. Originally published by our friends at Grist.org. Grist is a media organization that has been dishing out environmental news and commentary with a humorous twist since 1999. Be sure to visit them and say hi, and follow Grist on Twitter, too!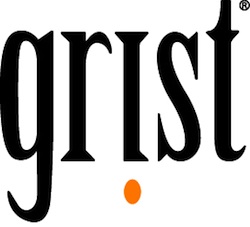 Image: eb-rom