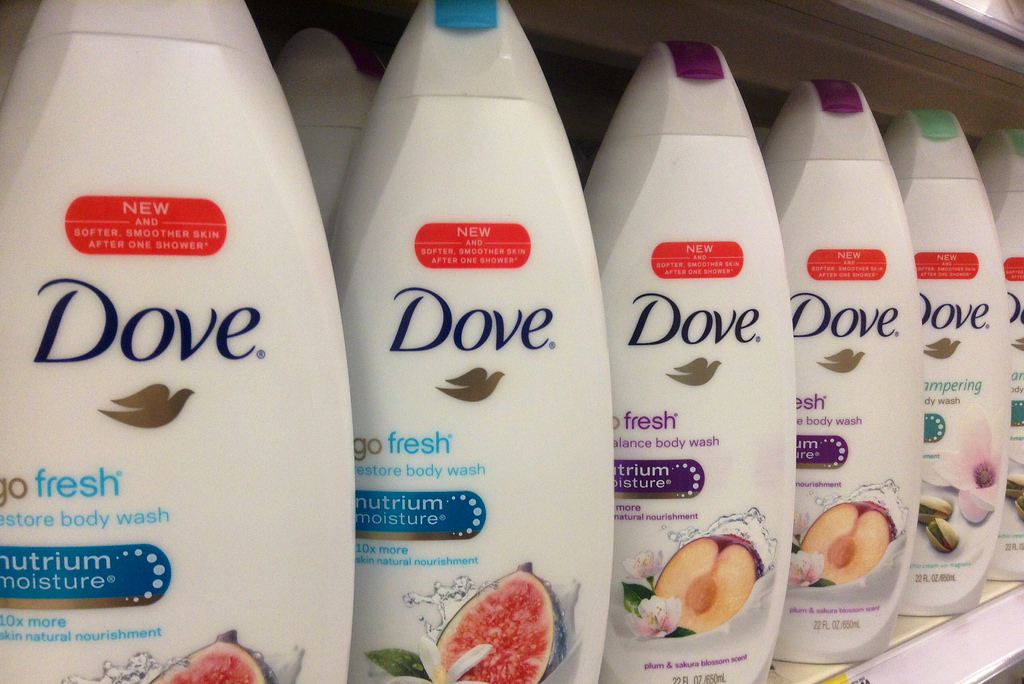 Long considered trade secrets allowed to skirt labeling regulations under the all-inclusive "fragrance" tag, Unilever, parent company to brands including Dove, Noxzema, and Lever 2000, just set a precedent pledging a detailed fragrance ingredients reveal of its popular personal care products.
Using the shopping app SmartLabelTM as well as its own website, Unilever will disclose all ingredients in a product measuring higher than 0.01 percent, or a 100 parts per million by the end of 2018.
The multinational company will also detail product info including ingredient types and answer questions related to formulations, safety, and more.
"Unilever's action is a game-changer for transparency in the personal care product market, and we expect other major companies to follow suit," Environmental Working Group (EWG) President and Co-Founder Ken Cook said in a statement.
EWG is home to the SkinDeep database, the leading consumer resource about the safety of thousands of personal care products and ingredients.
According to the FDA, diethyl phthalate, or DEP, is commonly used in fragrance products. While the FDA says it poses no human health risks, EWG says exposure to phthalates may cause reproductive system birth defects in males, as well as hormone disruption.
"With this impressive display of leadership, Unilever has broken open the black box of fragrance chemicals and raised the bar for transparency across the entire personal care products industry – and beyond," Cook said. "It may not happen overnight, but Unilever's watershed actions will place enormous pressure on the rest of the market to respond and make it very difficult for other companies to continue to shield their fragrance ingredients from consumers."
Find Jill on Twitter and Instagram
Related on EcoSalon
Plastic Hormones: Environmental Estrogen is Everywhere (Including Inside You)
SC Johnson to Disclose All Proprietary Fragrance Ingredients
5 Natural Perfumes That Evoke Autumn's Warm Earthiness