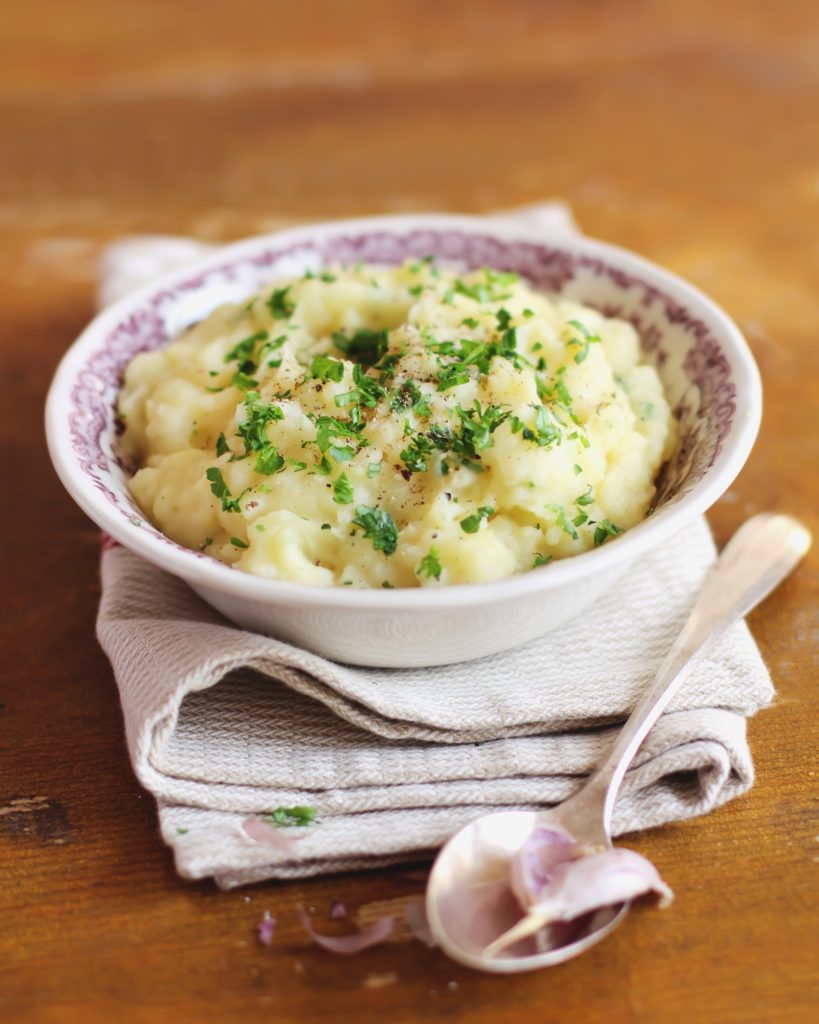 This mashed turnip recipe makes for a delicious feature at your next dinner meal. It's low in carbs and full of hearty texture and flavor to keep both your hunger at bay and your health in line.
Turnips make for a lighter (and paleo-friendly) alternative to regular mashed potatoes. There are 18 calories per cup of cubed turnip, compared to the 59 calories found in an equivalent serving of russet potatoes. The same cup of turnip contains 4.2 grams of carbohydrates, which is significantly less than the 13.5 grams of carbohydrates found in the equivalent serving of potato. Luckily, turnips can sub in for potatoes pretty seamlessly, because they take seasoning very well and hold their own when cooked (fried, boiled, baked, or broiled).
Turnips are a member of the cabbage family and can be used interchangeably with swedes and rutabagas. Many people associate turnips with a bitter taste, but they don't have to be. The older and larger a turnip is, the more bitter it will taste. To avoid bitter turnips, choose ones that are smaller – about the size of a tennis ball. Also, when you boil turnips in plenty of water in an uncovered pot, the bitterness boils away.
The following mashed turnip recipe is just one essential way to incorporate the turnip into your diet. Enjoy it alongside a meat dish or roasted vegetables.
Mashed Turnip Recipe
Serves 4
Ingredients
10 turnips, peeled and cut into quarters
2 tablespoons olive oil
2 tablespoons Earth Balance buttery spread
¼ cup vegan milk (I used homemade almond milk)
1 garlic clove, minced
¼ teaspoon sea salt
1/8 teaspoon black pepper
A few dashes of white pepper
Chopped chives or fresh herb of choice for garnish
Directions
In a pot filled with water over high heat, add the turnips. Boil the turnips until they are tender.
Drain and rinse the turnips with cold water. Return the turnips to the same pot they were boiled in. Add the remaining ingredients. Use a hand masher to mix all of the ingredients together until evenly combined. If you want a smoother consistency, add the cooked turnips to a food processor along with the remaining ingredients and blend until smooth.
Serve hot with a garnish of chopped chives.
Related on EcoSalon
Velvety Vegan Mashed Potatoes Recipe
Nutritional Breakdown: Mashed Potatoes Get a Sweet Fix
Vegan Beet and Turnip Gratin with Thyme and Extra Pepper