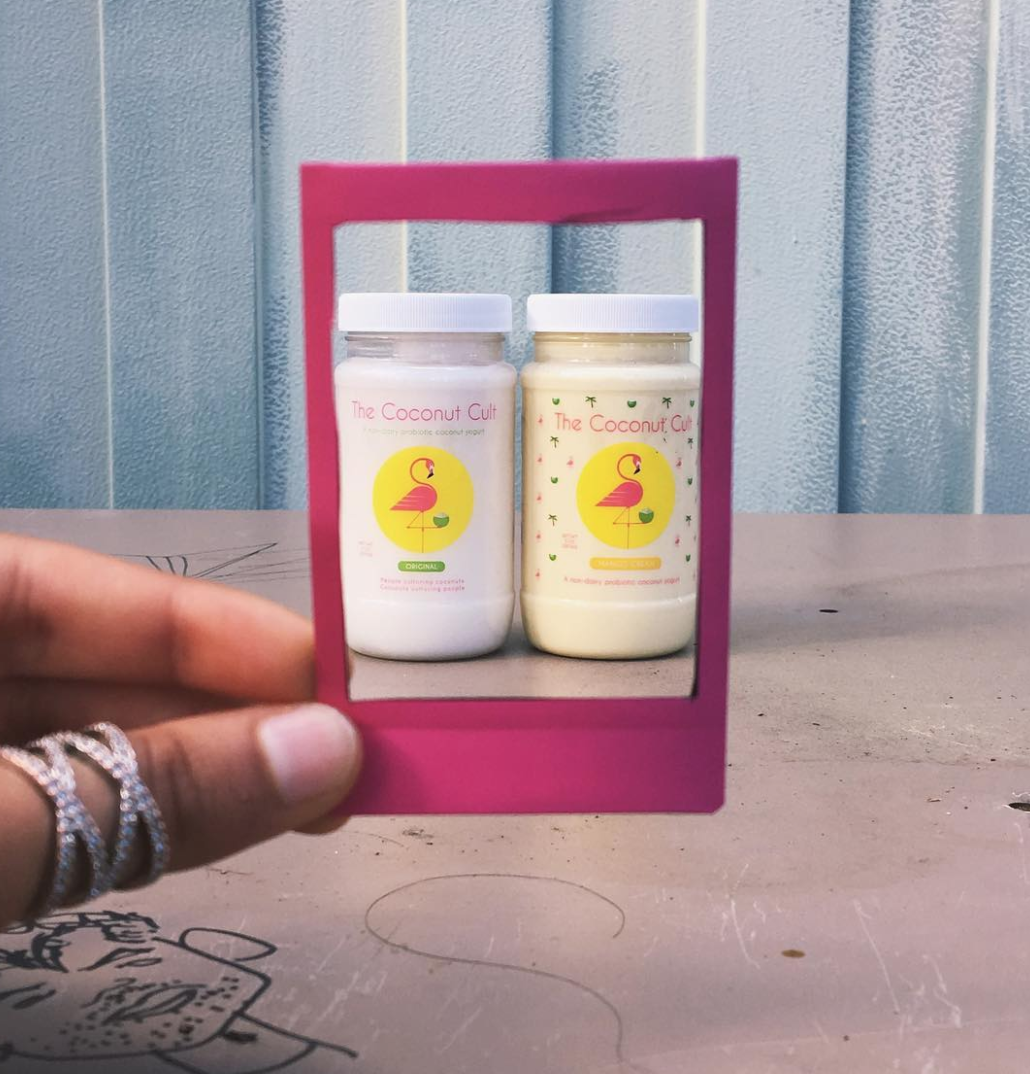 Vegan probiotic coconut yogurt is taking center stage, with cult-favorite Coconut Cult at the helm. But the brand isn't the only player in the game.
The probiotic coconut yogurt hysteria is hard to resist. We've all come to terms with vegan yogurt – there are plenty of varieties on grocery store shelves – but now a more appealing element is part of the mix: probiotics. Technically, probiotic-enhanced yogurt is well, the very definition of yogurt, but in these new probiotic coconut yogurt concoctions, producers are putting in a heap of beneficial bacteria, ultimately changing the flavor profile of the yogurt itself. The result is a lightly sour, tangy vegan yogurt that not only delights the taste buds but also works wonders on the digestive system (in other words: you'll notice). It's a fad with staying power.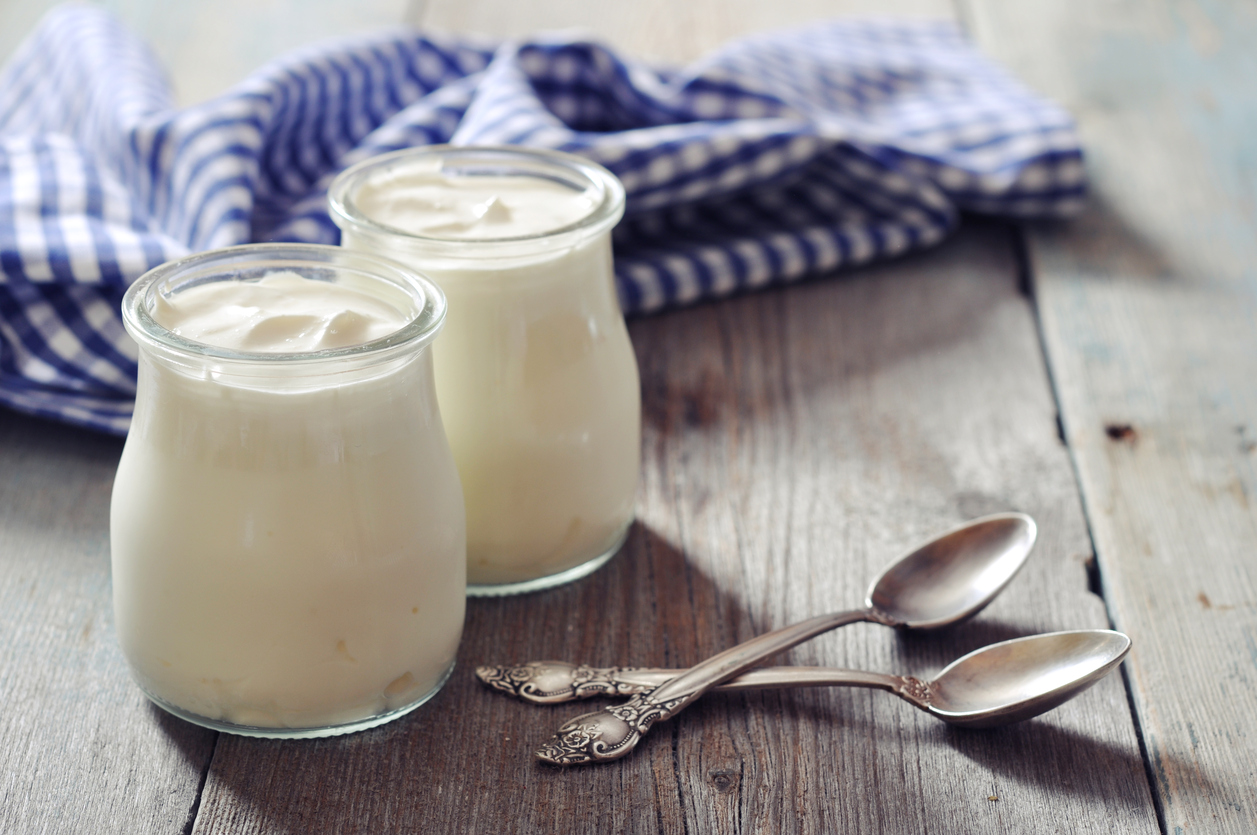 Coconut Cult has been particularly successful this past year, doubling and even tripling, its sales from one month to the next. The company's Probiotic Coconut Yogurt comes in three flavors: original, coconut cream, and mango cream. Each blend is based in coconut meat and 19 different human strain probiotics.
I have been seeing Coconut Cult jars (literally exploding) all over my favorite health blogger's Instastories, so when I first saw its jars in stores in NYC for the first time (Dean & Deluca, in my case), I jumped with joy. I fell hard for the hype and wanted a taste. But just as the cashier rang up the glass jar full of promised bowel regularity, she looked at me with a surprised statement-turned-question, "27 dollars?" I politely bowed out of the establishment, my Coconut Cult yogurt dream left unfulfilled and disheartened by the price tag. Is it really worth that much?
Later, when researching more into the product, I realized that I went about it all wrong. Coconut Cult yogurts aren't to be treated so passively, like a one-time snack that I finish in one sitting. Instead, they should be treated like supplements, of which I consume only two tablespoons at a time. That stretches the painfully-spent $27 across some 16 servings. What do I get in return? Oh, you know, just the casual 50 billion probiotics per serving. It's a luxury purchase, but at least I can get more life out of it than I initially thought. And, if I treat it like a, well, treat, then I make the purchase only when I'm feeling especially "off" in terms of my regularity.
But that didn't stop me from looking for Coconut Cult alternatives. I quickly learned that the company isn't the only brand keeping toilets busy across the nation. The following three probiotic coconut yogurt companies are also making delicious, conscious products that are worth the buck.
3 (More) Probiotic Coconut Yogurt Brands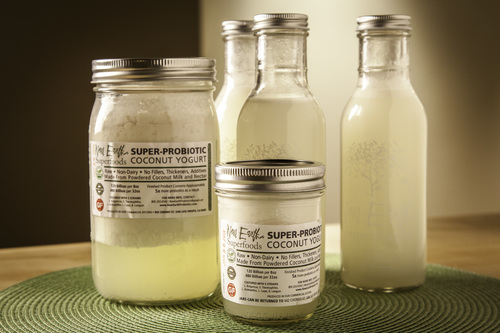 New Earth Superfoods' Super Probiotic Coconut Yogurt is non-dairy "living" kefir culture yogurt that offers 200 billion probiotics in every eight ounces. The company is proud to not use any pill and powder probiotics, which it says are largely killed off by stomach acids and don't survive storage. Prices range from $10 for eight ounces to $28 for 32 ounces. New Earth Superfoods probiotic coconut yogurt is available at select storefronts in California but can be ordered online and shipped to anywhere in the U.S.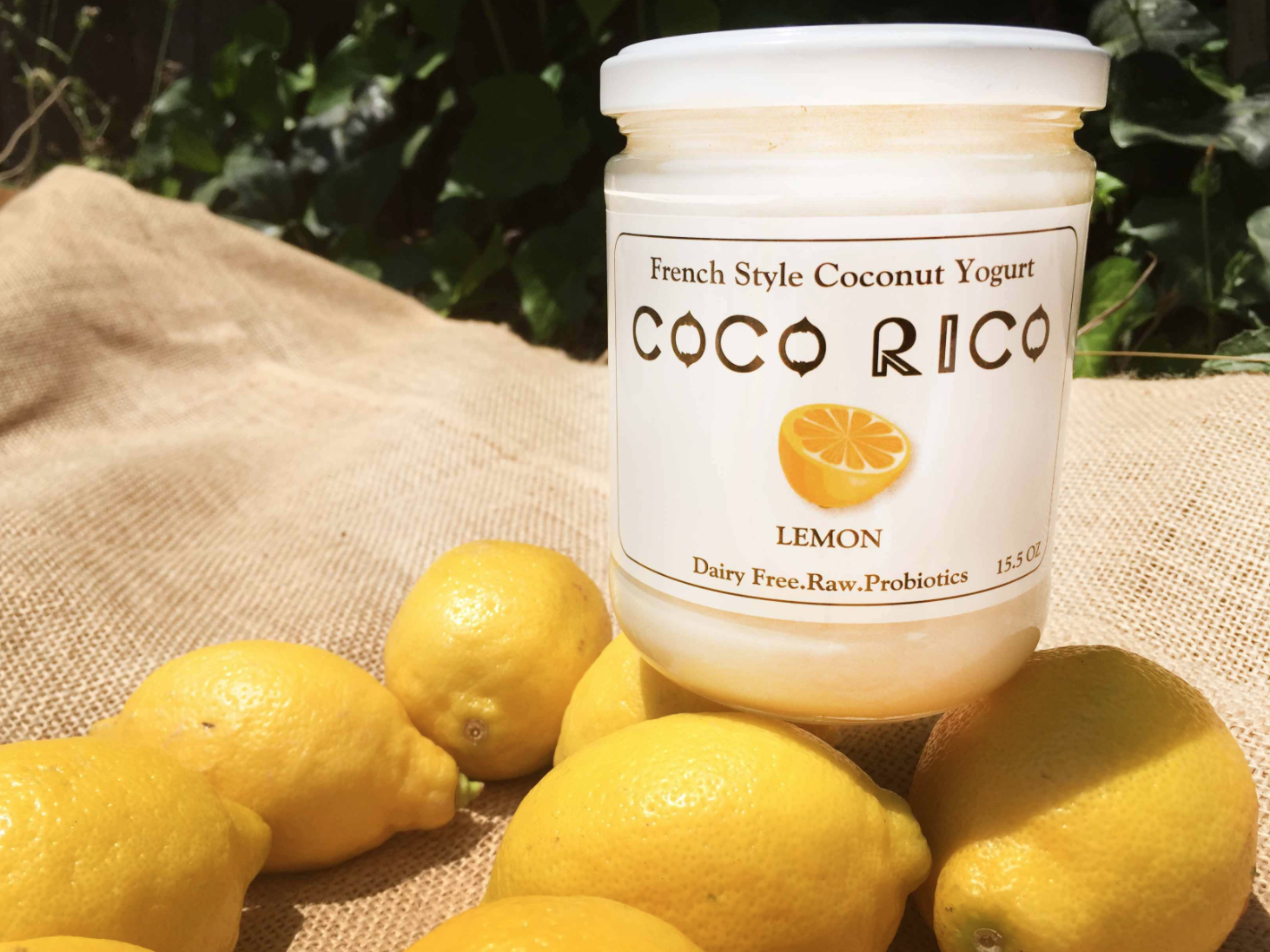 2. Coco Rico
Coco Rico coconut yogurts are made from coconuts harvested from the Philippine jungle. The so-called "French Style Coconut Yogurt" is infused with certified vegan probiotics and come in a variety of flavors, including young coconut, vanilla bean, lime, and lemon. A 15.5-ounce jar of Coco Rico hovers just above $20.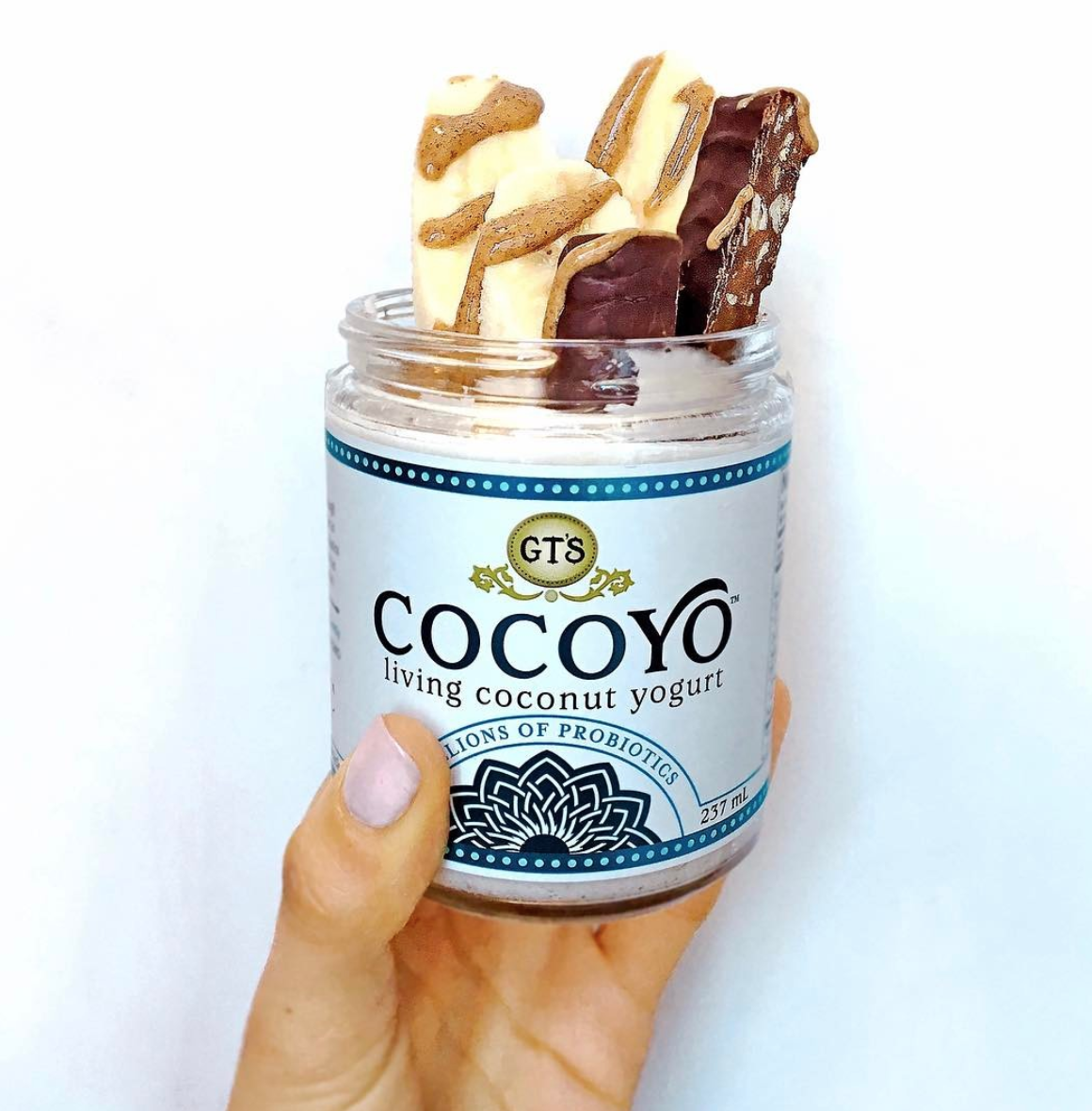 3. CocoYo
GTS Living Foods' CocoYo Living Coconut Yogurt is infused with billions of probiotics, or 25 billion CFUs per one-half cup at the time of bottling. The great thing about CocoYo for me is that they can be purchased for under $10. I found a jar of CocoYo yogurt for just $7. In the realm of regular yogurt, even that is expensive, but relative to other probiotic coconut yogurts on this list, it sure is a steal! The price point has a reason: its probiotics profile isn't as impressive as that of the other brands. But like the other brands, the ingredients list is super simple: coconut meat, coconut water, and probiotics.
Related on EcoSalon
5 Practical Coconut Oil Uses for the Body
Myth or Fact? Is Coconut Oil Good for Your Skin?
Chobani Greek Yogurt: Naturally Healthy or Not? Behind the Label