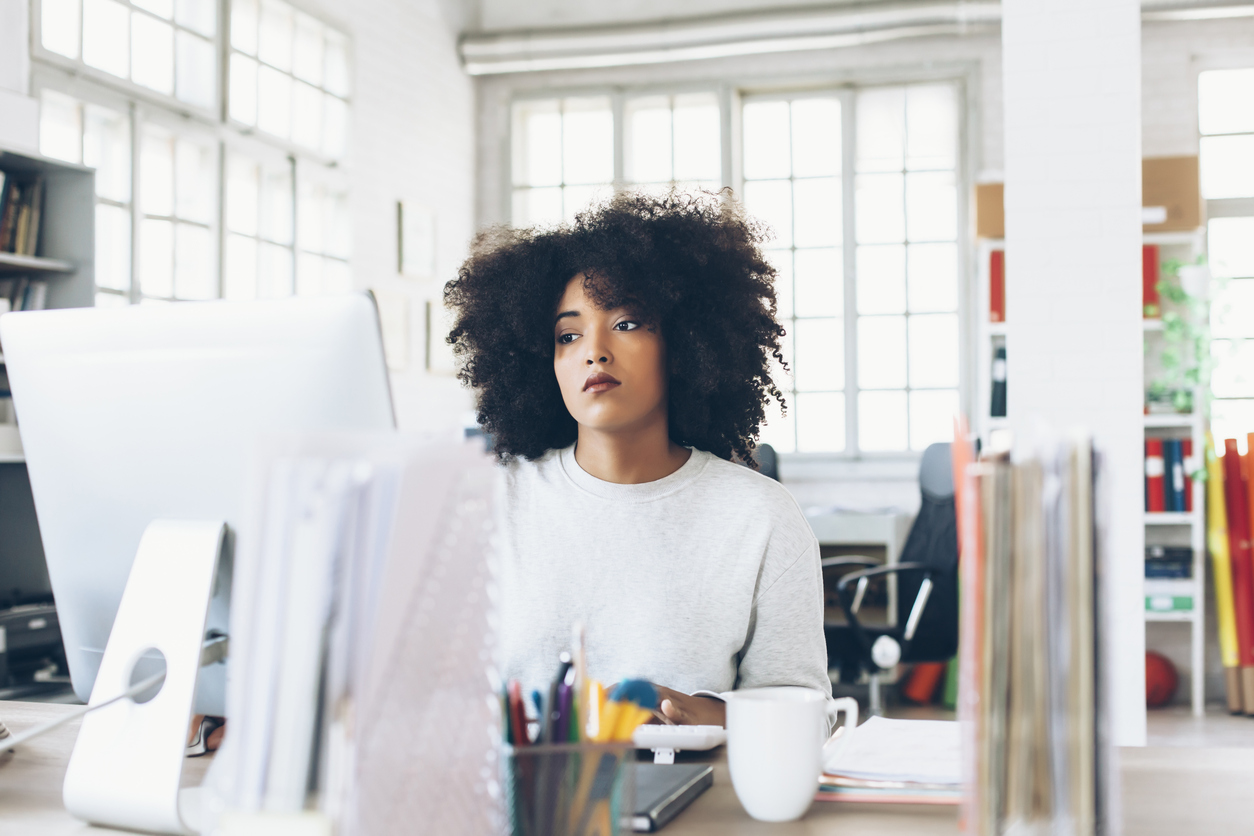 The pay gap is one American standard that's going nowhere.
Women and minorities aren't making enough money
First came the story about the White House's growing pay gap. The American Enterprise Institute (AEI) published a report that revealed the gender pay gap in the Trump White House has more than tripled. The median pay among White House staffers is drastically different for women and men, Jezebel reports. A typical female staffer makes 63.2 cents per $1 earned by a typical male staffer.
Another study from Roll Call examined the average salaries of women and men who work in the new administration. The findings revealed that the gap was a bit smaller, but still notable. Roll Call found that women in the White House made 80 cents to a man's $1. While the average is less than the AEI's median findings, it shows that there is still a significant pay gap—no matter how you look at it.
Next came a Vulture article that revealed CBS declined to pay Asian American actors Daniel Dae Kim and Grace Park as much as their white co-stars. The difference in pay was approximately 10 percent.
And then Emma Stone recently said that some of her male co-stars have taken pay cuts to ensure she gets equal pay on film projects. "That's something they do for me because they feel it's what's right and fair," Stone says.
"That's something that's also not discussed, necessarily—that our getting equal pay is going to require people to selflessly say, 'That's what's fair.'"
Why is this still happening?
Somya Munjal, CPA, MBA, MAS, and social entrepreneur, thinks part of the reason the gap persists in certain professions, demographics, and genders, is because men have traditionally been in control of power, land, and money. Women, in general, have gained power through marrying "up".
Luckily, times have changed and women can earn their own money. Women have pushed for compulsory education. That's how women have fought for equality in the United States, Munjal says.
Munjal says these historical "standards" also affect how much money minorities tend to earn, too. "White men stole land and took advantage of people that had some color in their skin," she says.
Generations have been affected by white privilege, which has increased the disparity of wealth. "As a minority woman, it just makes me want to work harder to fight for equality and rewrite a kinder and more just history for the next generation," Munjal adds.
What you can do
First, women and minorities can educate themselves about finance. It's an intimidating subject to tackle, but there are finance apps and classes that can help women and minorities better control their money.
Also, people can choose to support female and minority-owned businesses. "We need more female founders and investors that reshape how business is done," Munjal says.
"When the wealth isn't held mostly by white men, the politics of our country will change… essentially, business buys politics."
Do you have any favorite finance apps or services? Do you like to frequent any companies owned by women or minorities? If so, let us know on Facebook.
Related on EcoSalon
We Keep on Fighting For Human Rights (and Then Take a Nap): #NowWhat
The Gender Pay Gap is Real and this Pop-Up Shop is Doing Something About It
Equality and Your Paycheck: That (Hasn't) Happened