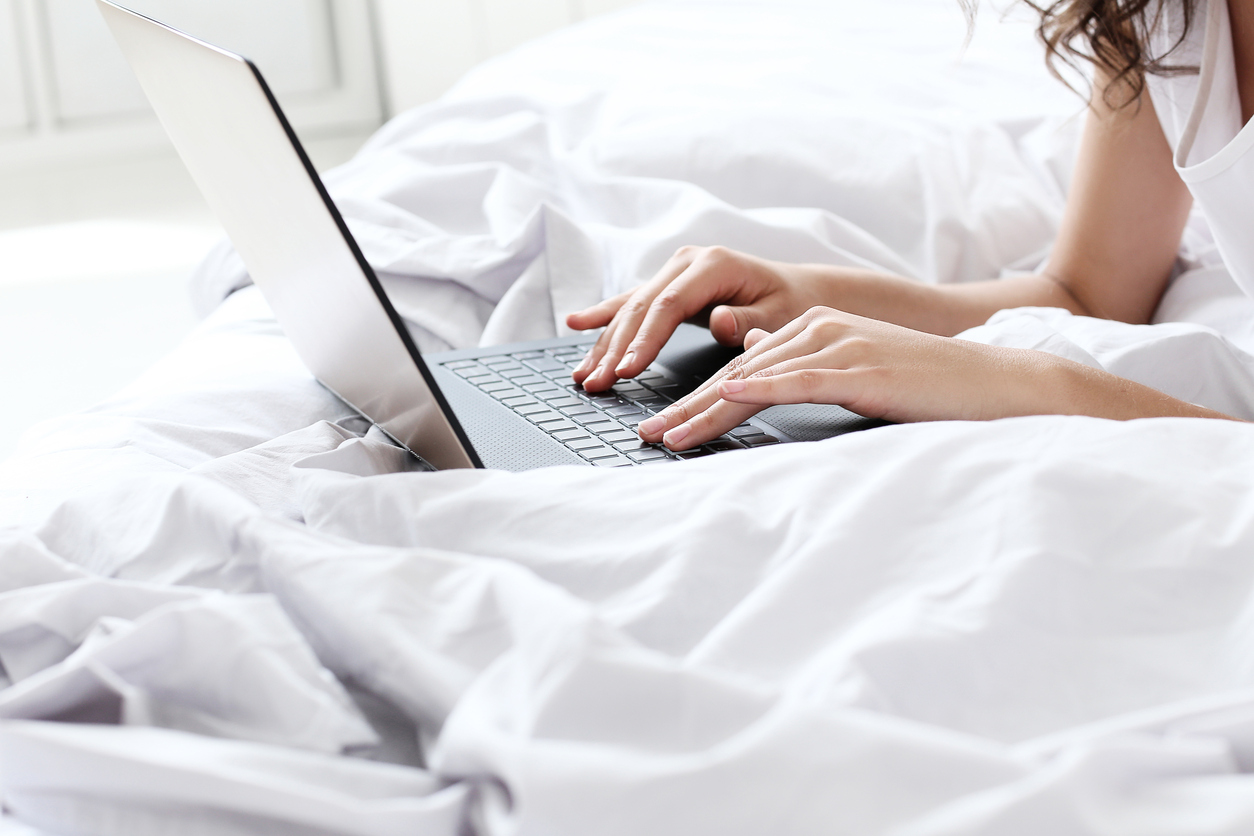 Ainslee Divine, online cam model, got into camming, a version of online flirting, stripping, and performance, more than a year ago.
A second career online
Soon after Divine started an Instagram account under a fake performance name, she quickly gained more than 9,000 followers. Her look and age—Divine is now 43 years old—allowed Divine to make a splash amongst fans who are into "MILFs"; basically, attractive middle-aged women who aren't shy about sharing their bodily assets.
Although Divine's success has skyrocketed in the past year—she now has more than 100,000 followers across her social media accounts and is leading the Best MILF category for the Adult Webcam Awards—her husband's career has come to a halt.
Legal advice
Before Divine became a popular cam model, she ran her career change by her husband, Jeff Davis, who at the time worked for the Clackamas County Sheriff's Office in Clackamas, Oregon, for over 23 years.
To make certain Divine's new career wouldn't affect her husband's status at work, she and Davis hired Dan Thenell, an attorney, before creating her business. "[We wanted to] make sure we weren't breaking any policies or laws, and were very careful to keep my new business separate from any of my husband's activities," adds Divine.
Unfortunately, Divine and Davis' efforts were ineffective.
An end of a career
In October 2016, Davis was officially taken off duty and put on administrative leave, reports The Oregonian.
"Initially, when they put him on leave, he had no idea what that would mean," says Divine. "I felt like that this happened to him because of a decision I made; Ultimately, it's my body and [was] my decision to make this step. It made me feel absolutely awful."
In April 2017, Davis was medically laid off from his position, adds The Oregonian. Divine says this move has effectively ruined Davis' "illustrious career".
"His doctors determined the actions of his employer made him sick and unable to work," adds Divine.
Since then, the couple's lawyer has reviewed large portions of the investigation and says he's "unaware of any findings of wrongdoing or policy violations," reports The Oregonian.
The Police Office's stance
The investigation into Davis began after the Sheriff's Office "received information" about Divine's involvement in pornography. The investigation "centered on whether he was involved in the business," says Thenell.
"[The] Sheriff's Office policy prohibits off-duty employment that poses a threat to the agency's ethics and code of conduct, which includes behavior that 'provides entertainment or services of a sexual nature,'" adds The Oregonian.
In August 2017, The Oregonian asked Sheriff Craig Roberts of the Clackamas County Sheriff's Office about the Office's investigation that lead to Davis' leave and eventual medical layoff. The publication reports that the Office "declined to comment on the internal investigation of Davis or release its findings, citing the possibility of a lawsuit and an exemption that allows public agencies to withhold records when personnel investigations don't result in discipline."
Lyndie Hamlin, an assistant to Roberts, responded to the questions from The Oregonian with the following written statement: "We have every confidence that Mr. [Davis'] separation of employment with the county was supported both by the sheriff's and county policies, and applicable laws."
Online monitoring
Divine says the Sheriff's Office started monitoring her online shows after Davis was placed on administrative leave.
Divine used to have a website, which launched in late December 2016. She also had access to all of her members and their information. "I found the name of someone—the person in charge of Internal Affairs and the investigation into my husband—that worked in my husband's office; I was beside myself," says Divine.
"They used public funds to join my website and view all of my videos and picture sets, tip me on MyFreeCams, and view my private shows on MyFreeCams," she says. "Additionally, some of their chats with me were sexual in nature, like they were trying to fit in and earn my trust. It's so outrageous!"
Divine says she quickly alerted her and her husband's lawyer about what the office was doing. Thenell's initial recommendation was to let it be and see what happened.
"So, for the next several weeks, I'm trying to act like nothing is going on in my chat room. But I know that this person is there to watch me. I'm not their employee—they don't have any authority to tell me what to do," says Divine.
"It's very clear that on that particular cam site, you cannot have men in your room. So, it's obvious that my husband is not going to be in there with me. He is not in any of my videos, I take my own pictures. He's not involved."
Feeling violated
Finally, the couple's attorney contacted the County Attorney and told them [the Office] to cease the above listed activities. The actions immediately stopped, says Divine. "They canceled their membership to my website and quit watching me on cam as far as I knew. They were caught and they knew it."
Divine adds that after the entire ordeal, she felt violated. "I'm not the person that they are investigating. I have a legal business, and I'm not doing anything illegal," says Divine. "I'm a legal business owner."
The future
Divine says that right now, she and Davis aren't sure what their next move will be, but the potential for a lawsuit is high.
In the meantime, Divine says she hopes that she and her husband can start to enjoy some of her success. "This should be an exciting time for us," adds Divine.
"I should be enjoying it, and he should be enjoying it for me. So, it's hard to balance that because we have to deal with this huge burden."
EcoSalon reached out to the Clackamas County Sheriff's Office for comment, but we did not hear back before publication time.  
Related on EcoSalon
Sex Worker Privacy: Strippers Have Personal Lives, Too
Sexual Assault: More Than a Pest for Female Farm Workers
Sexual Harassment in the Workplace: Tipped Restaurant Workers Prime Targets