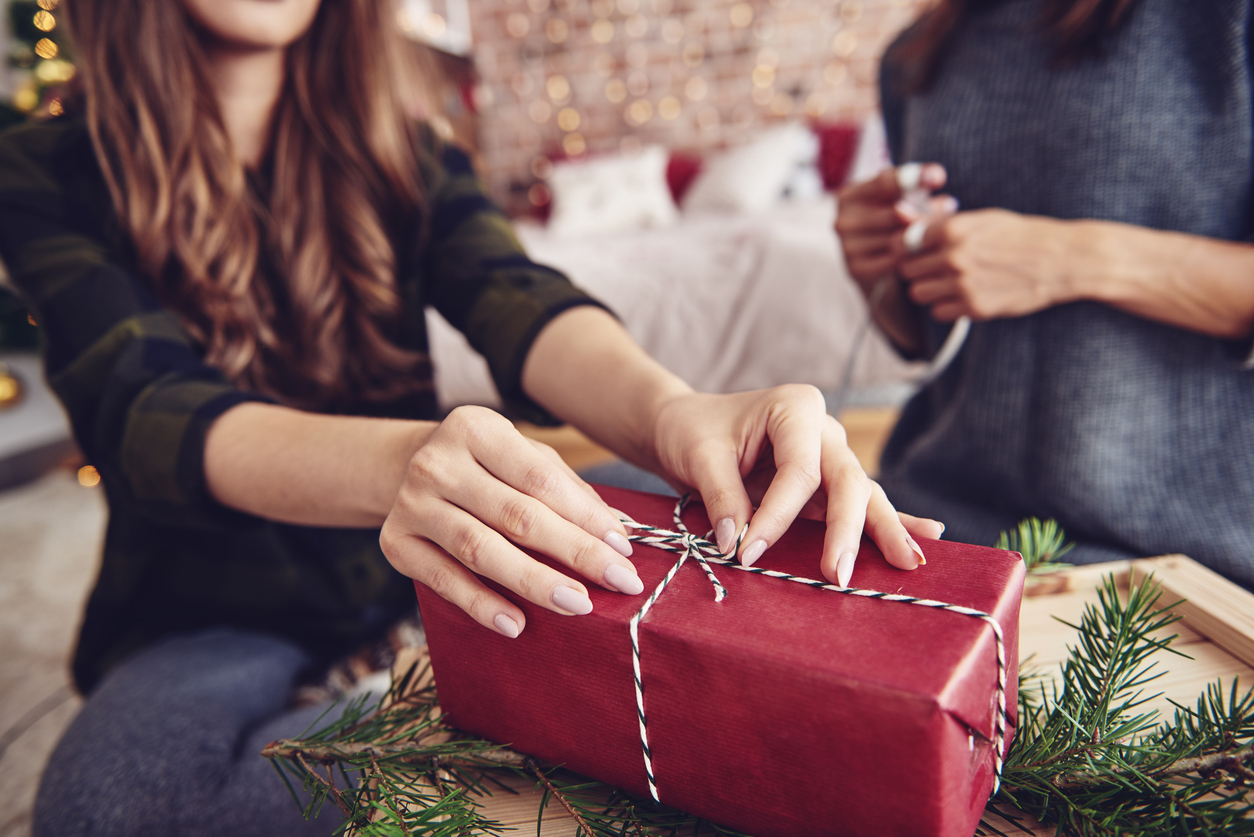 There's nothing more satisfying than giving someone the perfect gift, the kind that you are just as, if not more, excited about giving than the receiver is about, well, receiving. But what if that gift had a life beyond the confinement of its wrapping paper? What if the gift gave more than just an object, but an experience or repetitive value? The following 11 gift ideas attempt to do just that. They don't just make great gifts—they make great stories!
11 Holiday Gifts That Keep on Giving
1. Yoga Membership
We all have that friend who wants to engage in more self-love activities, particularly yoga. Make it easier for your friend to get started by gifting her a month's membership at the nearest yoga studio. Join her as much as you can to help her new habit stick!
2. Juicer or Blender
Nothing keeps on giving quite like a juicer or blender. Motivate someone in your life to start drinking healthier and more creatively with one (or both!) of these machines.
3. Books…Forever!
For your bibliophile friends, consider signing them up for a GiftLit subscription. Each month, the service sends age and content-appropriate books to them.
4. Drybar Membership
I can't imagine a better gift. When blowouts became a thing, the world became a better place because of it. Gift a Drybar membership to a lucky friend or family member and she'll always have her locks on point.
5. Skydiving
Okay, this is admittedly an aggressive gift that not everyone will enjoy receiving (raises hand), but if you have a daredevil friend who may have dropped a hint that she'd like to take the (literal) plunge, then gift her the experience of a lifetime. Just make sure she is a good friend, because skydiving can run for about $250 a pop.
6. Three-day Detox
Gift your friend a seamless escape from holiday indulgence with a foolproof re-set button: a three-day cleanse. Almost every major city has cold-press juice and raw/vegan food cleanses available. Find one fit for your friend and sign her up! This will not only make for a thoughtful gift but also motivate your friend to transform her diet for the better. My favorite service: Sakara.
7. Cooking Class
Join a local cooking class and bring your friend along for the perfect bonding (and eating) experience.
8. Singing Lessons
Okay, bear with me here. I am a strong believer that we should all practice our singing skills, even if we are admittedly terrible at it. It's a form of expression and even if your friend is not naturally talented at it, she can at least have a lot of fun pretending for an hour. And if she's good at it, your gift only cultivates a talent!
9. Endless Stream of Flowers
The Bouqs Co. is an e-florist that delivers "farm to table" flowers from sustainable sources on a weekly, monthly, or quarterly basis. Starting at $32 per month, your friend can enjoy bouquet after bouquet after bouquet. Every time she admires her flowers, she'll think of you!
10. Language Learning Software
It's never too late to pick up a new language, but it requires commitment. Help your friend or family member get started with a language learning software.
11. Grooming Essentials
This one is for the men in your life. Bevel sells high quality razors, shaving cream, and other grooming products. You can order a Shave System Starter Kit or sign up for a $29.95 subscription for quarterly shipping of grooming products.
Related on EcoSalon
7 Best Holiday Hostess Gifts That'll Get You Invited to Every Party
20 Christmas Quotes to Boost the Holiday Cheer
10 Reasons Not to Buy an Artificial Christmas Tree