Do you think funny condoms make a great gag gift, or do they just make you gag?
When it comes to funny condoms, I'm a total fence sitter: As a gag gift I can understand their charm, but how many of you would question your taste in men if he busted out one of these bad boys?
1. If he's been sporting track pants a little too much…
What better way to make it up to you than by getting dressed up? I have to admit, no matter how frumpy he's been lately, I'd probably fall for these ridiculous tuxedo condoms. Well, as long as a bottle of wine preceded them.
2. If saving the world is a turn-on…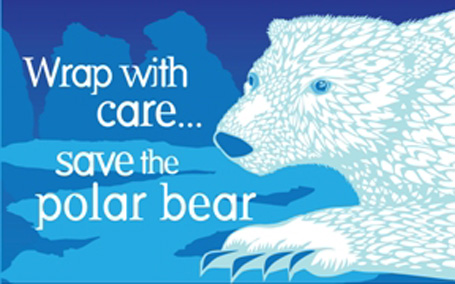 Endangered species condoms are distributed at concerts, bars, universities and other local events to raise awareness about how human population growth is linked to the extinction crisis. There are condoms that represent sea turtles, panthers and other endangered species. I'm all for helping these adorable creatures, but I don't think I could get past the guilt of what they're going through to get in the mood (sorry boys).
3. If you're a wizard with a spray can…
Okay, so I understand the sentiment behind this little invention that couldn't, but that's about it. The spray-on condom was invented so guys wouldn't have to worry about buying the wrong size condom, which as we all know is a total buzzkill. But you know what else is a buzzkill? For men, being instructed to "insert penis into chamber." For women, waiting for the paint to dry.
4. If you're a coffee addict…
Coffee Sensations condoms were created with a noble purpose in mind: To raise awareness and help prevent AIDS in Ethiopia. I love me some coffee, but… wait, do they come in decaf?
5. If you're in the mood to do a little math…
Condometric condoms measure the length of his penis. Okay, cool, but I'm confused about who these are supposed to turn on: Me or his frat buddies? Do I write down the answer first, or…
6. If you don't feel like cooking…
J&D's Bacon Condoms not only look like bacon, they also have a trusty sidekick (you know, like Batman): J&D's baconlube. I wish I was joking.
7. If you're into trying new things…
Kamasutra condoms by Atypyk are available in random packs of 10, and each depict one of 64 Kamasutra positions. If you end up limping the next day, don't say we didn't warn you.
8. If you're afraid of the dark…
Perfect for if you can't decide between keeping the lights on or off, LoveLight condoms are a nice compromise. (But if he suggests that you be Princess Leia and he'll be the light saber, run. Run away screaming.)
9. If you're really into narcissists…
MyFace condoms are customizable to include your name, picture, and special message. (I think these would be funnier if found in a lost wallet.)
10. If you want to mix business with pleasure…
McCondom Whiskey Flavored condoms: Since whiskey got you into this mess, why not?
11. If you enjoy amusement park rides…
Kind of like a roller coaster, only not, the Trojan Vibrating Ring condom practically has sex for you! Sigh.
How do you feel about funny condoms?
Related on EcoSalon
9 Natural Ways to Spice Up Your Sex Life
Can a New Outlook on Sex Save the World?
Can You Really Be "Good" at Sex?
Image: New Condoms