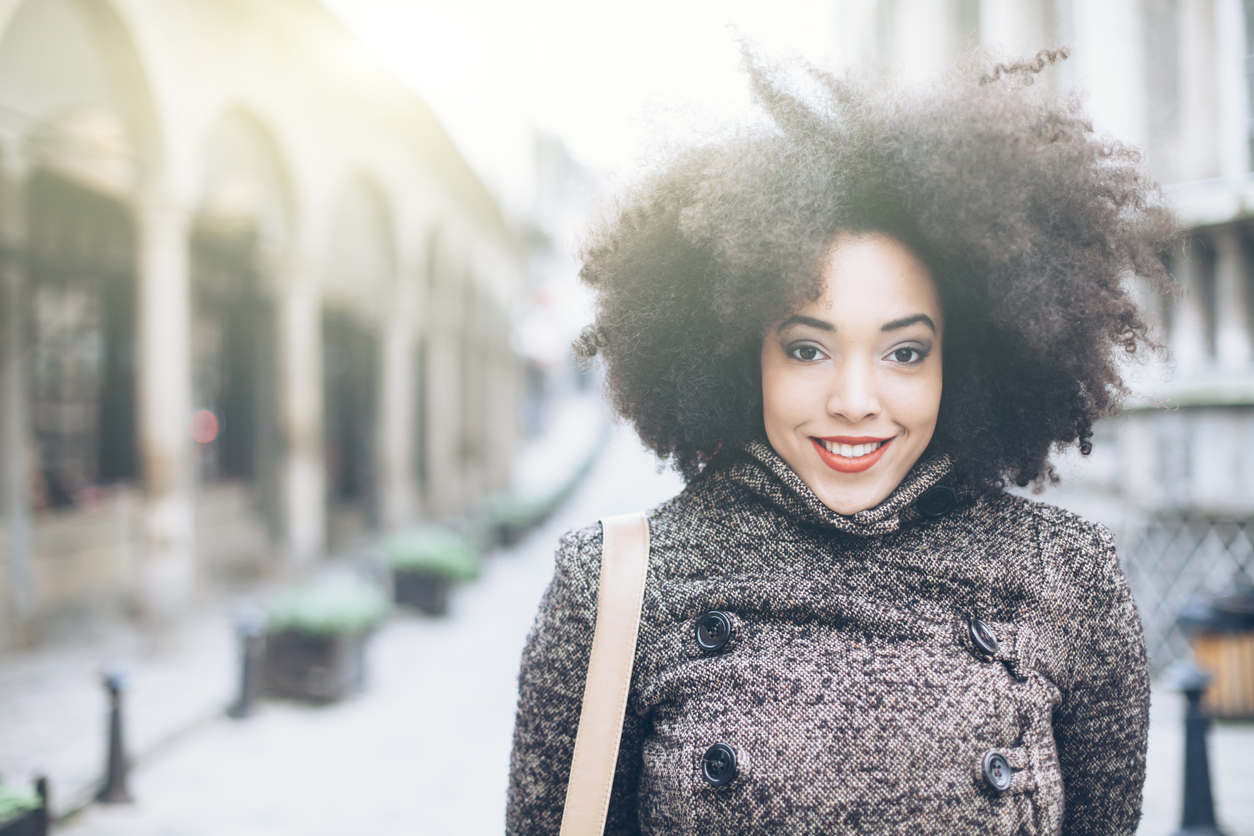 Think you have to kiss your dewy summer glow goodbye for the next several months? Not a chance! Here's what you need to keep winter skin radiant throughout the season.
Temps and humidity drop and so does the moisture level in your skin. Before you've even built your first snowman you are seeing dryness, redness, and a sallow complexion.
If you feel destined to go through winter months pale and drab, you are going to love these products. They'll get skin plumped, radiant, and well-behaved in no time. We've also added a couple of pick-me-ups to keep your spirits high this season. So good you'll want to use them year-round.
12 Winter Skin Care Products for Happy Skin
Glow Getters
1. Elemental Herbology Hyaluronic Booster Plus
Let's cut to the chase. One thing we all tend to crave during chilly months is that radiant glow we sported all summer. Consider this serum the quick fix for lackluster skin. It hydrates, diminishes wrinkles, and gives you a luminescent complexion. Algae firms while apple extract reveals youthful looking skin.
2. BioFinest Rosemary Essential Oil
3. BioFinest Evening Primrose Essential Oil
4. BioFinest Tangerine Essential Oil
5. BioFinest Organic Jojoba Oil
Did you know certain essential oils hydrate skin and boost circulation? What you end up with is a beautifully radiant complexion. Three that do the trick instantly are Rosemary (also great for soothing upset skin conditions, like acne and dermatitis), Evening Primrose (which tones down inflammation), and Tangerine (gives a clean feel). To use, add a couple of drops to a carrier oil, like Jojoba, and apply to skin daily.
6. Arganat Glamour Mask Instant Glow
Need to get your glow on fast? Maybe a holiday party, New Year's bash, or meeting the boyfriend's family? Reach for Glamour Mask Instant Glow, made with natural clays, dead sea salt, and rejuvenating oils to whip your skin into shape in a hurry.
Skin Solutions
We already know how good rose water is for the complexion, and if you aren't already using rosehip oil in your beauty regimen it is time to start. This amazing oil offers so many benefits to all skin types. It reduces lines, fades spots, and gently removes dead skin cells from skin's surface. Use at night and awaken to fresh, healthy, glowing skin.
8. Molecule 32 Clear Face & Body Wash
Doing everything right and still seeing dryness or breakouts? Upset pH balance can cause skin issues. Cleanse and hydrate with pH balancing skin and body care products made with yogurt proteins and skin calming ingredients.
Spirit Boosters
10. Chella Heated Eyelash Curler
You know how curling your lashes takes you from blah to bam immediately? Ramp up your lash game with the Heated Eyelash Curler. This tool gently curls eyelashes without the crimping and pulling of traditional lash curlers. Perfectly safe and won't cause damage. Amazing how lashing out pumps up your look and your confidence.
11. Ovvio Oils Enhance Mood Lifting Blend
12. Ovvio Oils Slumber Rest & Recovery Blend
It can be hard to keep energy high during winter. Chilly temps and less natural light may make you want to curl up and nap. Get extra energy without the jitters by using a natural essential oil blend. Enhance Mood Lifting Blend combines uplifting scents to give you a recharged feel. Another way to feel more away is by making the most of your sleep time. A dab or two of Slumber Rest & Recovery Blend will do the trick.
*Disclaimer: Help support EcoSalon! Our site is dedicated to helping people live a conscious lifestyle. We've provided some affiliate links above in case you wish to purchase any of these products.
Related on EcoSalon:
Winter Skin Needs the Powerful Benefits of Exfoliation (Plus 2 DIY Recipes!)
The Most Important Fall and Winter Skin Care Product You Need Now
Save Winter Skin (and Your Hand Bag) With Solid Oils