For some people, a good book makes life better. It's that excited feeling of discovery that usually hits somewhere around the first chapter – you've found a page turner, and you're not going to stop until you're finished. A good book means you get to step away from the computer, hang your feet over the edge of a chair, and lose yourself completely for as long as you can spare.
The only problem? Sometimes, it is finding the next book. We've already rounded up 28 books that will forever change how you see the world, eco fashion books we love and the best books for your home.
This list of our favorite tomes is compiled for the modern woman and those who admire her. Inspired by our friends at The Art of Manliness, check out the texts that helped to shape our lives and easy chairs.

The Awakening by Kate Chopin Kate Chopin's 1899 masterpiece tells the tale of Edna Pontellier, a wealthy Creole woman lost in her own search for meaning. Chopin's heroine who eschewed convention so disturbed critics that the novel was banished for decades, only to be revived during the modern feminist movement. Simply, it is exquisite.


Beloved by Toni Morrison Winner of the Pulitzer Prize for literature, Morrison's classic looks at antebellum slavery, motherhood, and racism through a dense and complex web of subtle revelation. We follow the tale of Sethe, a former slave, who slowly gives up her horrifying past in a way that will stay with you for a long time.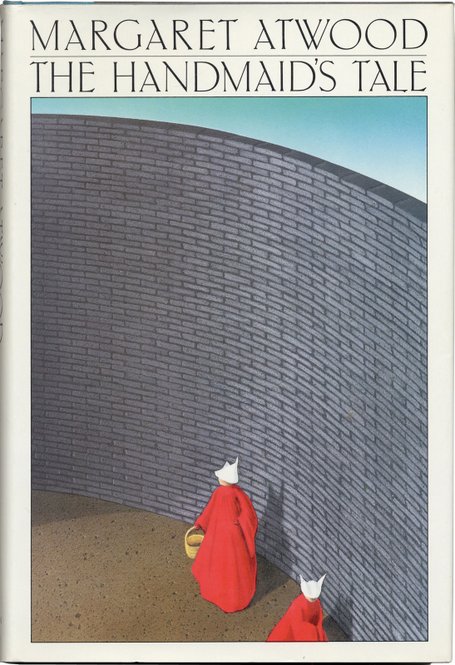 The Handmaid's Tale by Margaret Atwood In the Republic of Gilead, once the United States, the extreme right has massacred Congress and is in control. Women are unable to read, hold jobs, or even have their own name. You are a chaste Wife, a domestic Martha, or a Handmaid – and your sole purpose in life is to bear children you will hand over immediately after birth. Feminist nightmare? Definitely. A must-read? Absolutely.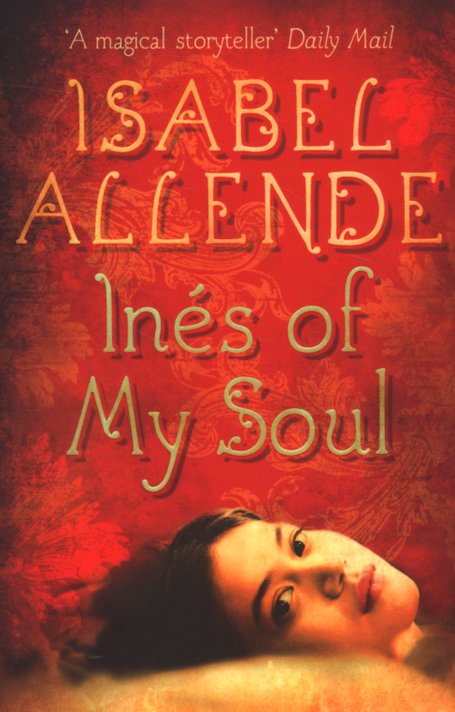 Ines of My Soul by Isabele Allende As Bookmarks Magazine writes of this novel, "If Inés of My Soul isn't among Isabel Allende's best novels, it still tells a remarkable, ambitious, and heretofore untold story about one of the first female conquistadors of the New World. Allende finds so many surreal subplots in Inés's own story that the author's imagination, rather than magical realism, prevails in her attempt to recreate the 16th-century Americas."
Backlash: The Undeclared War Against American Women by Susan Faludi Faludi argues that women in the 1980s were the victim of a powerful backlash against the 1970s feminist movement. Publisher's Weekly says "this eloquent, brilliantly argued book should be read by everyone concerned about gender equality."
Slut! Growing Up Female with a Bad Reputation by Leora Tanenbaum Tanenbaum compiles a revealing look at slut-shaming through several first-person narratives, all detailing how 50 different women survived shaming in a world ripe with double standards. As one reviewer put it, "Her social critique is solid, but it's the personal accounts of emotional abuse – and, thankfully, perseverance – that will thoroughly convince you that the current tolerance of slut bashing is simply unacceptable."
Eat Pray Love: One Woman's Search for Everything Across Italy, India and Indonesia by Elizabeth Gilbert Love her or hate her, Elizabeth Gilbert knows how to pull you in. At the age of 31, Gilbert swaps a husband and life in the suburbs for adventure and east in Italy and beyond. It's a funny, relatable tale of a woman's search for self-discovery. And the best part? No one has to die for it in the end.
Intercourse by Andrea Dworkin Germaine Greer called this "The most shocking book any feminist has yet written." Dworkin looks at sexual intercourse as a tool of societal oppression and declares women are less able to "assert their humanity" because of the breaching of boundaries during the act of sex. It is alternately extremely controversial and absorbing.
Living My Life by Emma Goldman This one review says it all: "Forget all those New Left memoirs: for readers who want to know what it is to be a revolutionary in America, this is the book to read. At the turn of the 20th century, Emma Goldman (1869-1940) was probably the most hated woman in her adopted country. (She emigrated from Russia at age 17.) It was bad enough that she was an anarchist, accused of complicity in the 1901 assassination of President McKinley. But her vehement espousal of women's rights, including birth control, really enraged upright citizens." And then there's more…
"The Laugh of the Medusa" by Hélène Cixous Cixous is considered a mother of post-structural feminist theory. In her essay "The Laugh of Medusa," she writes: "Woman must write herself: must write about women and bring women to writing, from which they have been driven away as violently as from their bodies. Écriture féminine places experience before language, and privileges the anti-linear, cyclical writing so often frowned upon by patriarchal society."
The Diary of a Young Girl by Anne Frank Anne Frank's intensely moving account of her rise into womanhood while hiding with her family from Nazi Germany is not only a memorial to the Holocaust, but a testament to the strength and grace of the human spirit.
Ain't I a Woman: Black Women and Feminism by Bell Hooks Hooks looks at the history of black women from the seventeenth century onwards and how they have been oppressed by men and white women alike. As one critic writes, "Illustrating her analysis with moving personal accounts, Ain't I a Woman is deeply critical of the racism inherent in the thought of many middle-class white feminists who have failed to address issues of race and class."
The House of Mirth by Edith Wharton Wharton's Lily Bart lives in New York City during the Gilded Age, but she finds life amongst convention and appearances to be her greatest struggle. As Wharton writes, Bart lives "as though she were a captured dryad subdued to the conventions of the drawing room." Her fall from grace from a world built on superficial conformity and double standard reflects the narrow confines of womanhood of the time.
Crescent: A Novel by Diane Abu-Jaber As one reviewer writes, "Abu-Jaber (Arabian Jazz) weaves the story of a love affair between a comely chef and a handsome, haunted Near Eastern Studies professor together with a fanciful tale of a mother's quest to find her wayward son in this beautifully imagined and timely novel, which explores private emotions and global politics with both grace and conviction." Others call it "a positive relief to read a novel that treats Iraqis as real people."
Sense and Sensibility by Jane Austen 1811. Two sisters, two ways of looking at the world. There's dashing men, English countryside, and expensive pianofortes. Need we say more?
Heartbreak: The Political Memoir of a Feminist Militant by Andrea Dworkin Legendary feminist Andrew Dworkin shares the account of her "political formation." If you want to see what makes a modern-day feminist and anti-pornographer, then pick up her tome.
Snow Flower and the Secret Fan by Lisa See Set in 19th-century China, See's graceful novel tells the story of Snow Flower and Lily, lifelong friends bound together by the strict conventions places on women of this time. It reveals nu shu, which is a secret written phonetic code among women. And it leads the reader most vividly through the excruciating process of foot binding, where the idea of "you must suffer for beauty" takes on a whole new meaning.
Reviving Ophelia: Saving the Selves of Adolescent Girls by Mary Pipher As Publisher's Weekly writes, "From her work as a psychotherapist for adolescent females, Pipher here posits and persuasively argues her thesis that today's teenage girls are coming of age in a girl-poisoning culture. Backed by anecdotal evidence and research findings, she suggests that, despite the advances of feminism, young women continue to be victims of abuse, self-mutilation, and consumerism and media pressure to conform to others' ideals." A must-read for anyone who knows a young girl.
How the Garcia Girls Lost Their Accents by Julia Alvarez As one review wrote, "Reading this book was like talking to the friend that went on the same trip as you, only the week before." Alvarez's tale tells the story of four Dominican daughters in exile in New York City and how they rebel against the older generation.
Little Women by Louisa May Alcott Alcott's classic tells the tale of four other American daughters, but these live in mid 19th-century New England. Epitomizing the four tropes of womanhood, timely yet still applicable today, are Domestic Meg, Independent Jo, Angel Beth, and Artistic Amy. Alcott fashioned a classic for women of all time.
Image: eflon