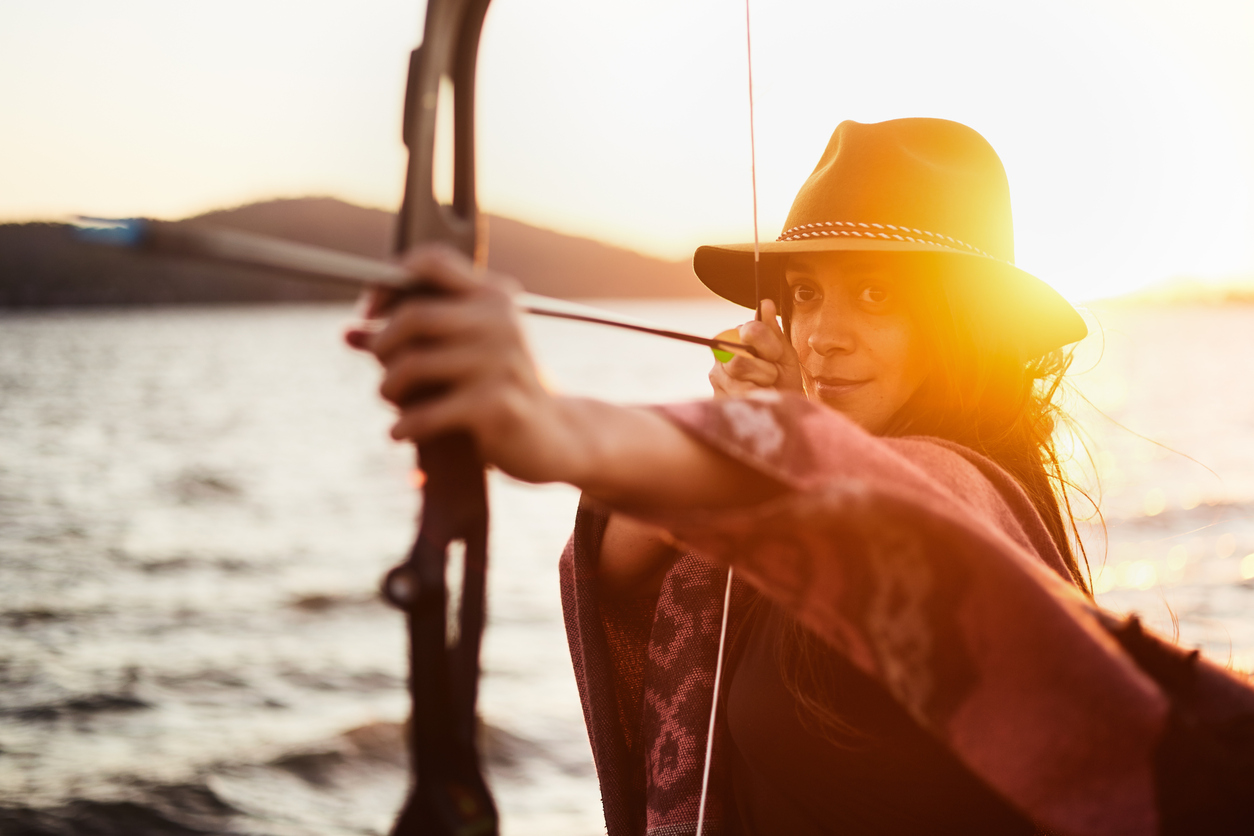 What better way to celebrate the New Year than by having a little fun with our zodiac signs. We set out to discover how each one might dress based on astrological personality traits. In an effort to bring you a lighthearted look at your fashion-based future, we hope you enjoy our analysis of each zodiac sign. Whether it's spot on, or a little off the mark, be sure to let us know how it panned out by sharing your thoughts with us on social media. Keep an eye out for part two next week!
1. Aries: The Ram (March 21-April 19)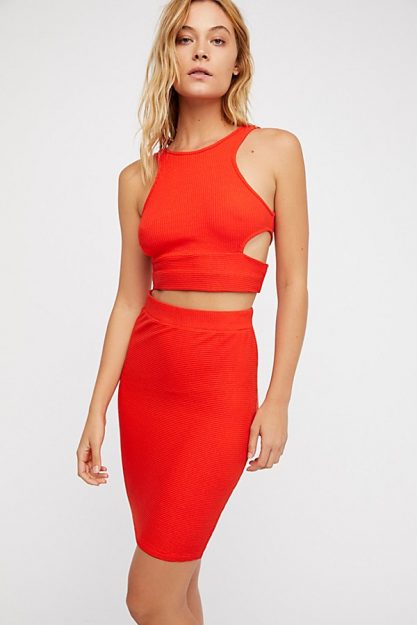 Naturally confident, this fire sign is believed to be ruled by the headstrong and determined ram. High energy, boldness, devotion, a caring demeanor, and heroic tendencies are all positive attributes associated with an Aries. Therefore, we suggest gravitating toward bright, vibrant colors to match your unstoppable personality, including experimenting with the latest trends. Highlight your head and face, the body part ruled by your sign, in this bodycon set in hot lava. Priced at $78.

2. Taurus: The Bull (April 20-May 20)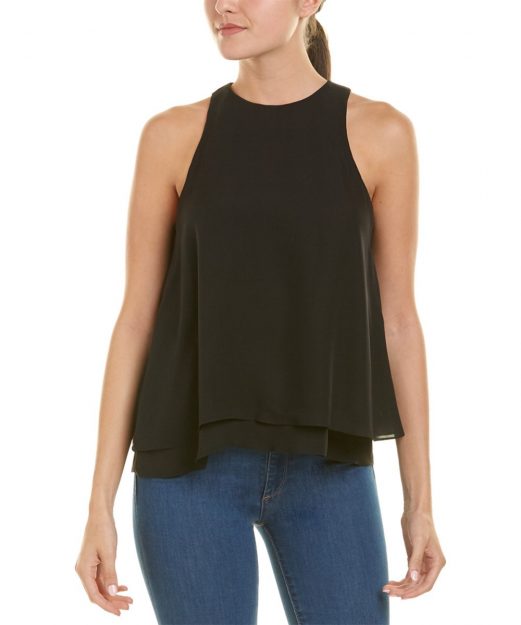 This earth sign is ruled by the planet Venus and therefore enjoys beauty and fine, well-made goods. A stable, grounded person, Taurus is described as being patient, romantic, careful, and organized. Although known to enjoy luxurious things, they don't like to waste money, so it's important to marry the two ideals when shopping. Try this elegant, silk, wear-with-everything Rebecca Taylor top with a discounted (to the tune of 63 percent) price tag. Priced at $83.99.

3. Gemini: The Twins (May 21-June 20)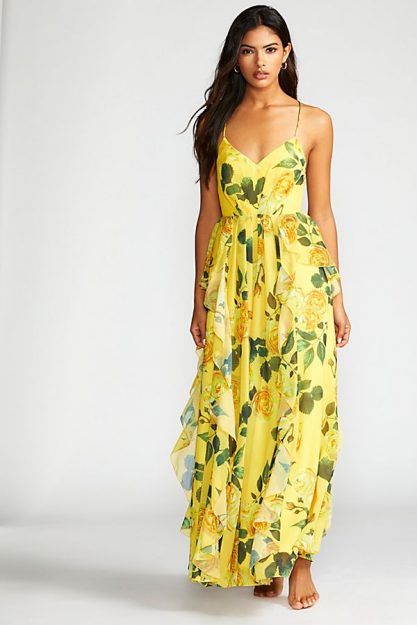 Although Geminis may find it hard to nail down their personal style, it's totally cool, because they don't like playing by the rules or being told what to do anyway. Said by AstroStyle to be "the most versatile and vibrant of all the zodiac signs," Gemini energy is believed to help us "communicate, collaborate and fly our freak flags at full mast." Geminis could easily be pioneers in the fashion industry, so pick something, like this eyes-on-me yellow maxi, that stands out as much as you do! Priced at $299.
4. Cancer: The Crab (June 21-July 22)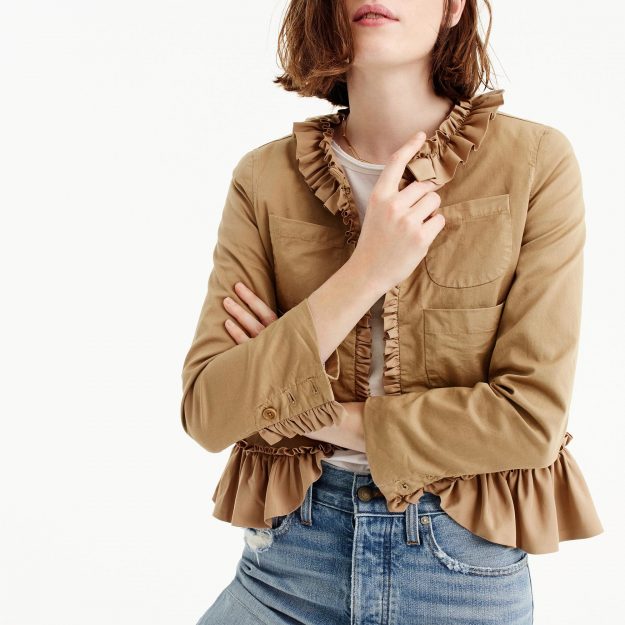 Cancer is possibly the most nurturing and sensitive of all the zodiac signs. Hard on the outside, but soft on the inside, this little crab likes cozy comforts and putting down roots. Instead of taking fashion risks, Cancers are more likely to gravitate to the tried and true neutrals that makeup the backbone of any good wardrobe, but not without a feminine twist. Consider this neutral, yet soft, ruffled chino jacket to pair with all your favorite jeans and tees. Priced at $98.

5. Leo: The Lion (July 23-August 22)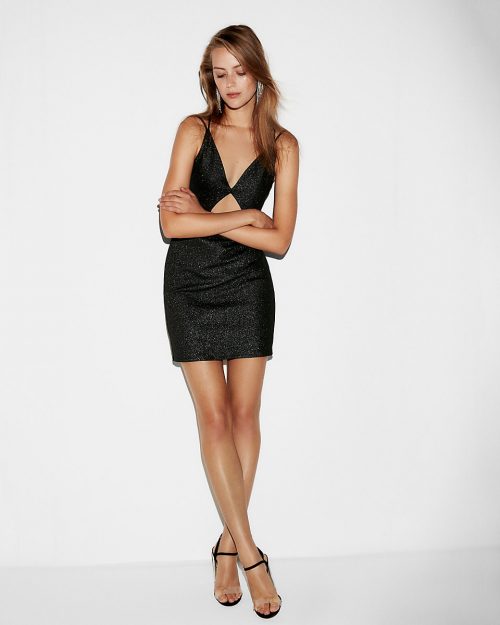 Often the bold leaders that we find ourselves looking up to, Leos have a flair for the dramatic and somehow always look spectacular. Their love of all things luxurious means they'll usually be clad in the finest threads. Brutally honest, they're the person you should turn to when getting dressed, they'll never let you leave the house looking bad. Try this bold, sexy, sparkly, and revealing little black dress with your favorite heels and a killer smoky eye. Priced at $88.

6. Virgo: The Virgin (August 23-September 22)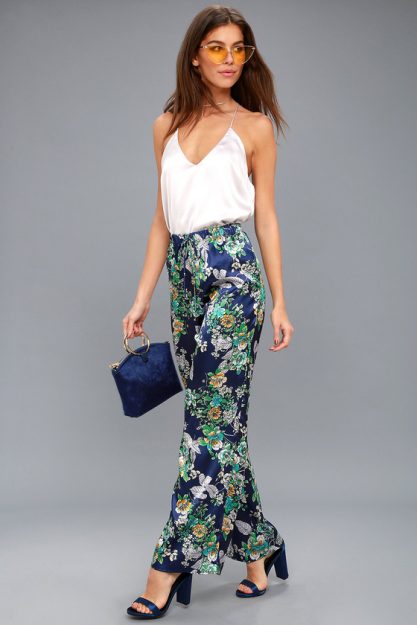 Perfectionists by nature, every time you see a Virgo, there usually isn't a single hair out of place. Pristine from head-to-toe, this sign, associated with health, helpfulness, order, organization, innocence, and purity, probably has their closet in order by color and style. With an affinity for wellness, coupled with their incredibly high standards, they usually look flawless and can spot a knock-off in an instant. Snap up these beautiful floral boho pants and pair them with your favorite blouse for a flawless day-to-night look. Priced at $42.
*Disclaimer: Help support EcoSalon! Our site is dedicated to helping people live a conscious lifestyle. We've provided some affiliate links above in case you wish to purchase any of these products.
Related on EcoSalon
Beauty Products for Every Astrological Sign
Colorstrology: A Horoscope, Except With Color!
The 20 Best & Worst Cities for Your Astrological Sign