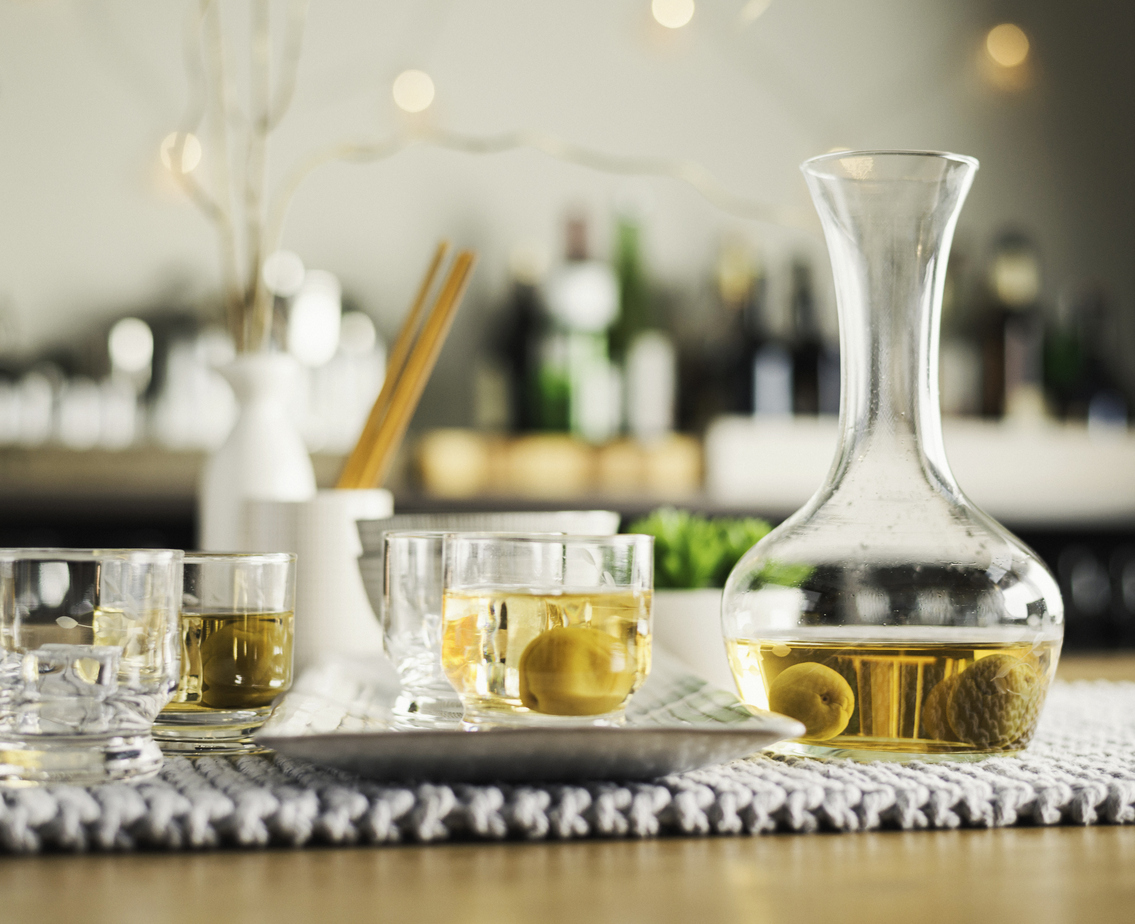 Celebrate in style this season with some of these tasty, yet lesser known liqueurs.
Whether you are looking to expand your own fancy liquor palette or are looking for some liqueurs to gift this holiday season, we have got you covered. 
5 Delicious Liqueurs 
Suze is a French aperitif that you never knew you needed but now won't want to live without it. Suze has an appealingly subtle citrus, yet slightly bitter and earthy taste. It's made from the root of the gentian plant, which is an herb that grows in the Alps. It can be enjoyed straight as an after-dinner aperitif or used in cocktails. Mix it with soda and orange rind for a super simple and refreshing drink.
2. 

Luxardo

Maraschino Cherry Liqueur
Maraschino cherry liqueur is another unknown powerhouse for the home bar. While you may think it's made with those dyed red maraschino cherries, it is actually made from sour Marasca cherries. The taste is a mix between sweet and sour and is not necessarily ideal to drink on its own. Instead, this liqueur is the perfect addition to cocktails like the Manhattan. It can also be used to make homemade maraschino cherries with fresh cherries if you have any of this liqueur by the time summer comes around.
St. Germaine is a liqueur made from elderberry flowers. It has a delicate floral taste that is lovely on its own or an ingredient in cocktails. Its delicate taste mixes well with Champagne and other sparkling wines. The showy bottle makes for a super impressive gift and the gentle floral taste is a decadent addition to any home bar that can make one feel the warmth of summer even in the cold of winter.
Licor 43 is a Spanish liqueur featuring a complicated flavor profile that includes layers of citrus, vanilla, and spice. This warm and sweet liqueur is a versatile addition to any liqueur collection. One of our favorite cocktails using Licor 43 is the Ginger 43 which is made with ginger ale, Licor 43, and lime. Licor 43 also makes a great addition to red or white wine sangria.
There are two different types of Chartreuse–Green and Yellow. Distilled using over 130 herbs, Green Chartreuse is the only liqueur in the world with a completely natural green color. Traditionally enjoyed as an after-dinner drink, Chartreuse makes for a delicious addition to cocktails. One popular way to enjoy Chartreuse is as a substitute for gin in a gin and tonic. The complex herbal flavors of Chartreuse rival those of the most herbaceous gin.
Related on EcoSalon
7 Festive Cocktail Recipes to Ring in the New Year in Style
7 Home Bar Mixer Must-Haves for Budding Mixologists
15 Sparkling Drinks That Aren't Champagne