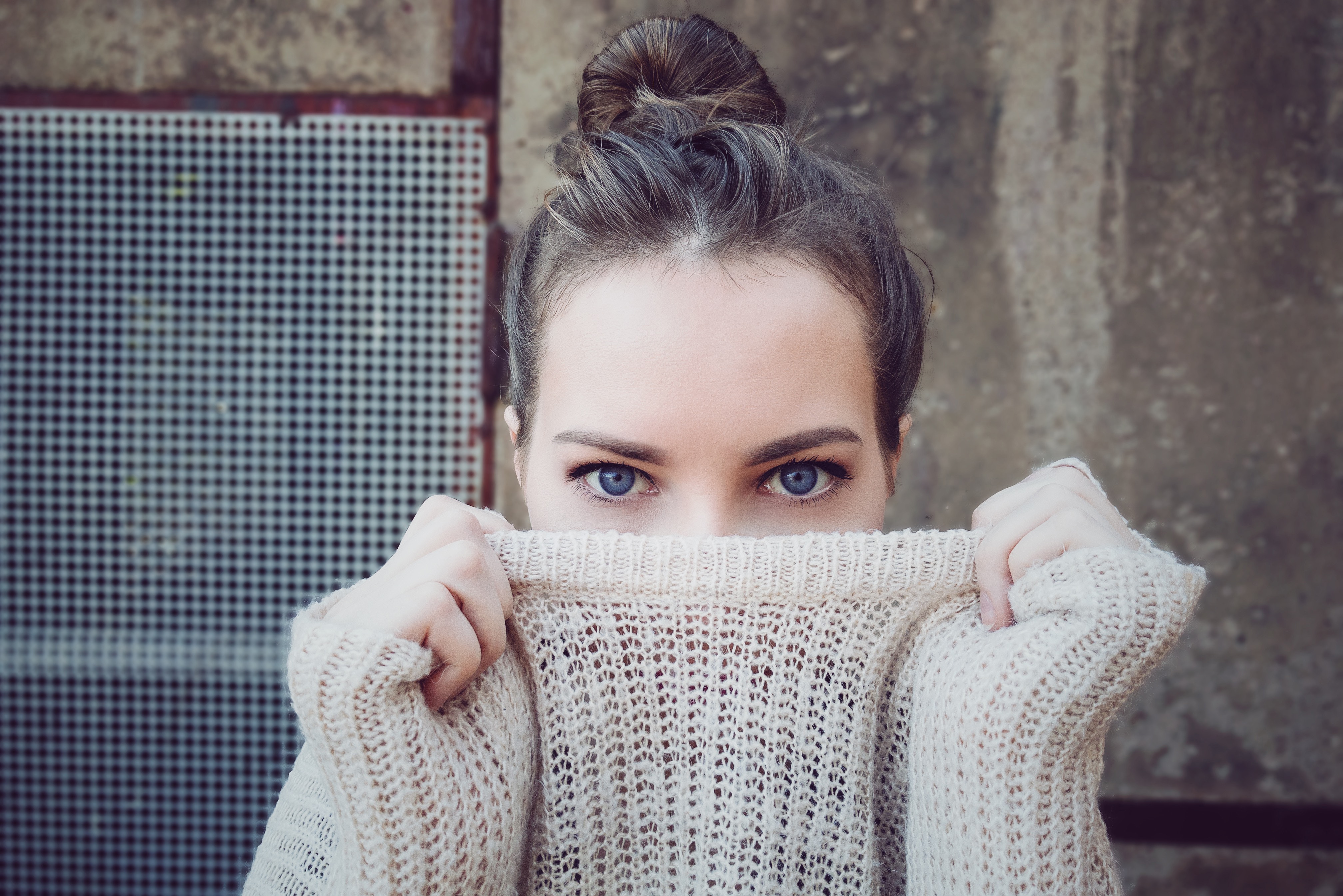 Comfort clothes are perfect for fall. Whether it's a favorite sweater, or your go-to wide leg pants, we're certain you'll find that piece here.
Akin to your favorite fall comfort foods–think creamy macaroni and cheese, gluttonous mashed potatoes, hearty soups, and your favorite roasted root vegetables–we've procured a list of sensory-inclined clothes fit for an epicurean. Cozy, textural sweaters, warm, inviting hues, and rich, enveloping textiles are just a preview of what's to come. Is your mouth watering yet?
1. Fluffy Faux Fur Coat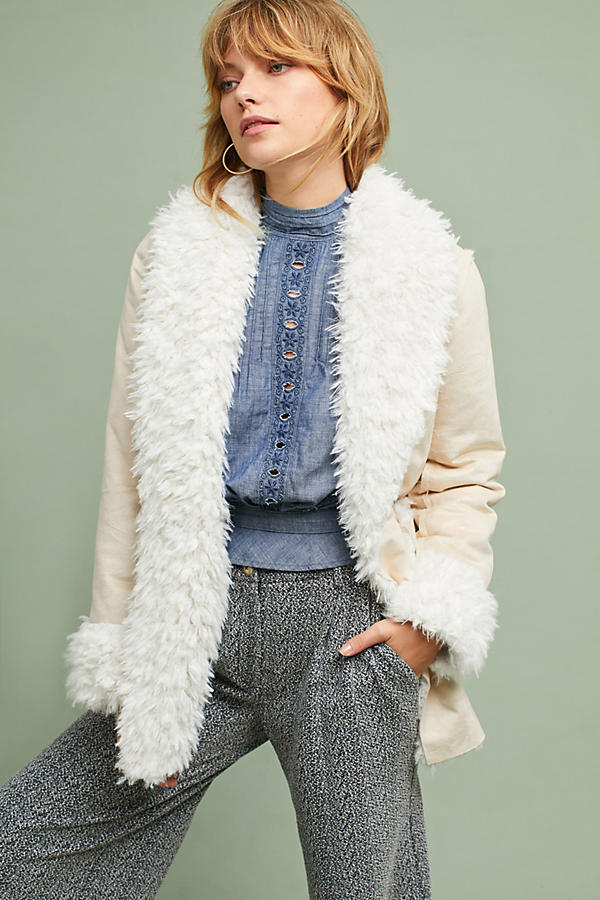 Soft, faux fur makes this coat, and subsequently the wearer, the star of the show. Plush, cozy and beautiful, this perfect-for-fall piece checks off all the must-have creature comforts for the season. The jacket looks stunning with denim, but would also work swimmingly with a variety of different looks. From work-ready ensembles, to night-on-the-town getups, whether you're wearing slacks and a crisp button down or a dress and ankle booties, this coat will easily carry you through the fall and winter months, without sacrificing style. Priced at $228.
2. Texture Knit Sweater Dress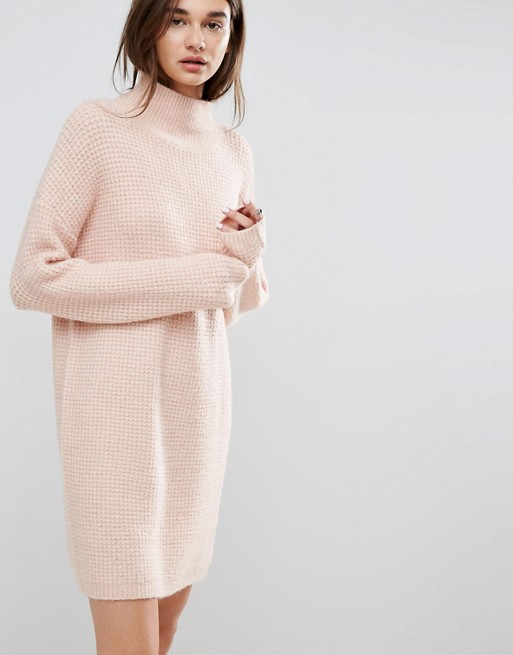 Beautiful in its simplicity, this streamlined sweater dress offers a modern, almost architectural feel that definitely conjures feelings of home. Texture and softness abound in this flattering, waffle knit piece. Great for fall, thanks to its universal appeal, it can easily be worn for work or play. Perfect with a pair of tights and ankle booties, or paired with a chunky scarf and knee-high boots, the styling options are vast, creating lots of opportunities to create depth through texture and layering. Priced at $56.
3. Loose Fit Cardigan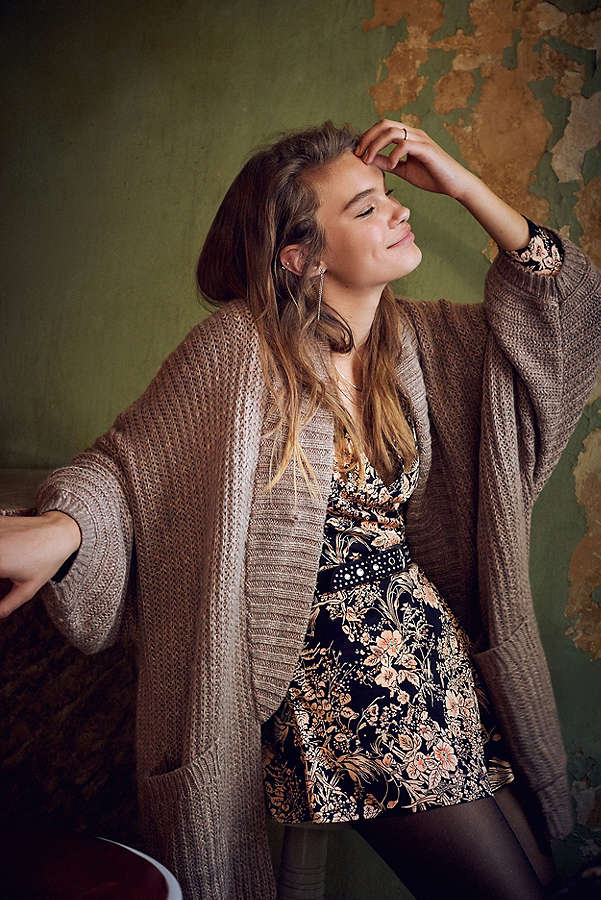 Oversized perfection is how we'd describe this loose fit cardigan. If you're looking for comfort clothes that you'll reach for time and again, this sweater is tops. Great for lounging around the house, or stepping out in the crisp, fall air, this cardigan will pair well with just about all of your seasonal basics, and then some. A definite layering piece, this ribbed, dolman sleeve cardigan is one you'll have fun styling and accessorizing. Priced at $69.
4. Roomy Wide Leg Pant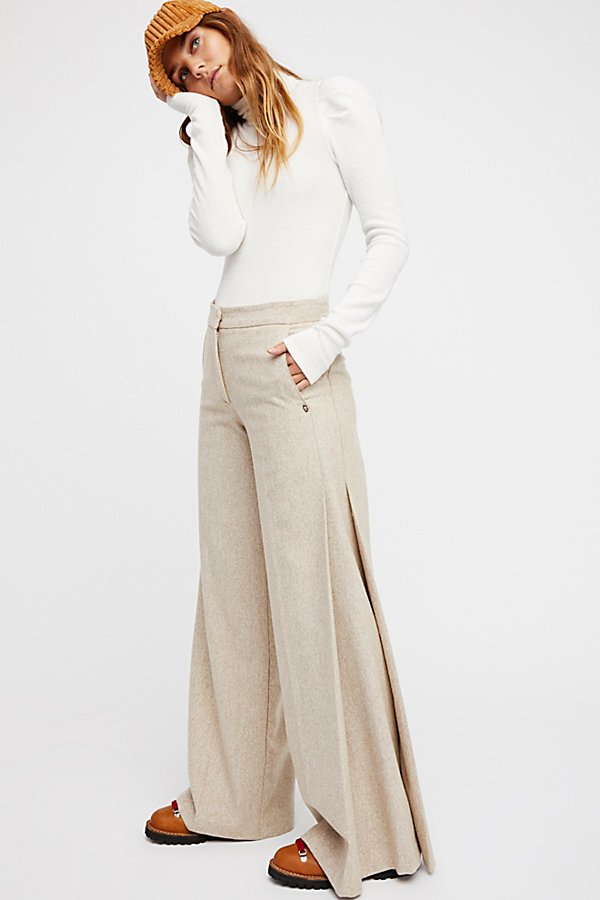 Even pants can be a source of comfort, especially when you love the way they look and feel. Wide leg pants are not only trending for fall, but they can be terribly inviting, too. The superb tailoring and small, yet impactful details seen on these pants make all the difference. The side pleating, pocket button trimming, and the high-rise waist create a flattering silhouette through the hips and rear, before opening up around the thigh. Dress them up or down with footwear and accessories, and choose whether you want to go oversized all the way, or opt for a fitted top. Either way, you can't go wrong. Priced at $189.
5. Plush Oversized Pullover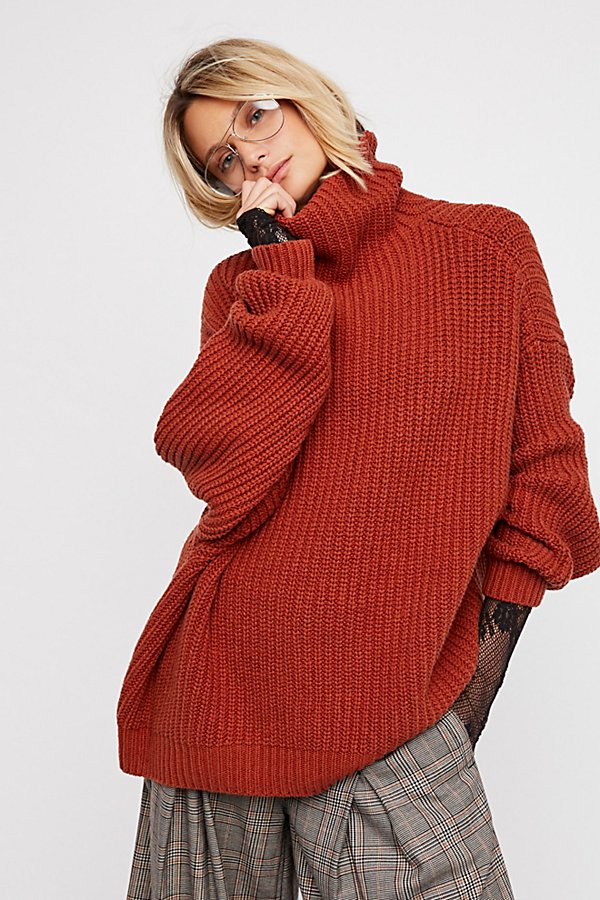 There's nothing quite like the feeling of wearing an oversized sweater. Roomy, warm, and genuinely cozy, this piece really represents what comfort clothes are all about. What's great is that this sweater can be styled in a variety of ways. Pair it with leggings and boots for a quick, stylish no-fuss outfit, or work on your layering skills. Let lace sleeves or cotton shirt tails play peek-a-boo, and pair with trousers, jeans, knit leggings, or over a pair of denim overalls. Priced at $128.
*Disclaimer: Help support EcoSalon! Our site is dedicated to helping people live a conscious lifestyle. We've provided some affiliate links above in case you wish to purchase any of these products.
Related on EcoSalon
7 Surprising Ways Clothing Affects Your Life (Not Just Your Look)
5 Boho Style Pieces for a Carefree Descent Into Fall: Friday Finds
5 Looks Inspired by Pantone's NY Fall Color Palette: Friday Finds