Ready to embody summer head to toe? Tick off all the senses with a natural floral perfume that differs from the norm. 
There are many things to love about this time of year, but one of the subtle differences is the smell of flowers everywhere. Even in the city, gardens and parks release the scent of summer all around. Wishing you could walk wafting around that perfect summer fragrance yourself?
There are, of course, plenty of floral perfumes out there, but finding one that is contemporary, and both light and fresh as the real thing, can be a challenge. There's always one flower that steals the show too; we can't argue with rose's reputation as the queen of scented flowers, but with so many other gorgeous florals to douse yourself in, it's time to try something different.
5 Natural Floral Perfumes That Skip Rose, But Smell Just As Sweet

1. Vered Botanicals Blue Violet Perfume
Despite the namesake, this is no one-note wonder. Old-fashioned violet has been updated by pairing it up with mouth-watering jasmine and exotic citrus, yuzu, to create a clean but delicious floral delight. Don't be surprised if you find the scent tantalizingly coming and going throughout the day, as violets contain a compound that can momentarily switch off your sense of smell!


2. Call Of The Vialed Dream Parfum Pur
This is not your traditional floral. Dream forgoes the usual sweet and heady choices, and instead puts greener smelling flowers of chamomile and yarrow, plus herby lavender, at the center stage. If walking through a meadow on a warm summer's day is what you want to capture, this is the fragrance to turn to. For a perfume oil, this also lasts an impressive amount of time, while softening and warming the longer it sits on the skin.

3. Strange Invisible Perfumes Epic Gardenia
Know for its exotic, intoxicating fragrance, the perfume world is full of attempts to create the perfect Gardenia scent, which is a challenge as the flower has yet to be successfully made into an essential oil. It is no wonder then, that this illusive scent evokes opulence and glamor. Strange Invisible perfumer, Alexandra Balahoutis, has created her take with layers of headiness, warmth, and wetness to bring the experience of this famous scent straight to your pulse points.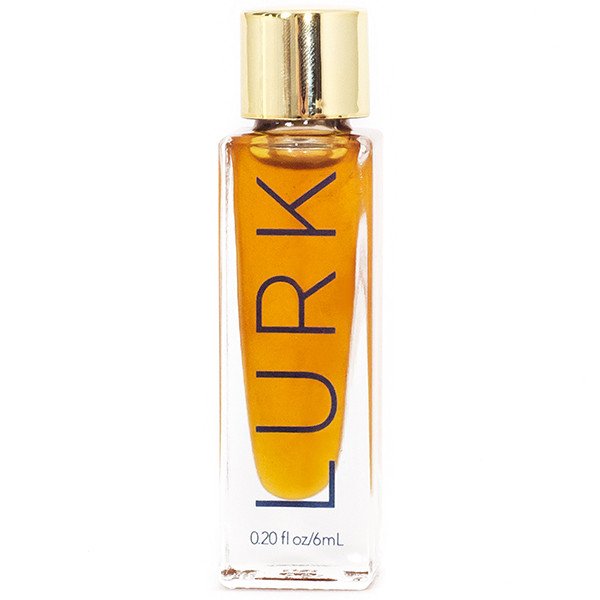 4. Lurk NSTV7 Perfume Oil
No natural floral perfume list could be complete without a nod to the wonderful tuberose. There is nothing airy about this flower, as much like the aforementioned gardenia, its presence is exotic and provocative. Because of that, it can easily be overpowering, but Lurk has interwoven this flower with lotus and citrus notes, lifting it to make it a wonderful summer scent.
5. Leahlani Pua Lei Perfume Oil
Sometimes you want less garden variety florals and more tropical paradise! Hawaiian darlings Leahlani have the answer with Pua Lei, a beautifully sweet mixture of island flowers, including puakenikeni, which is indigenous to Polynesia. Sniff a little harder and you might even smell the ocean.
*Disclaimer: Help support EcoSalon! Our site is dedicated to helping people live a conscious lifestyle. We've provided some affiliate links above in case you wish to purchase any of these products.
Related on EcoSalon
6 Pastel Lipsticks to Get You in The Mood for Summer
How this Small-Batch Beauty Guru Turns Petals to Potions
5 Natural Perfumes That Actually Smell Great