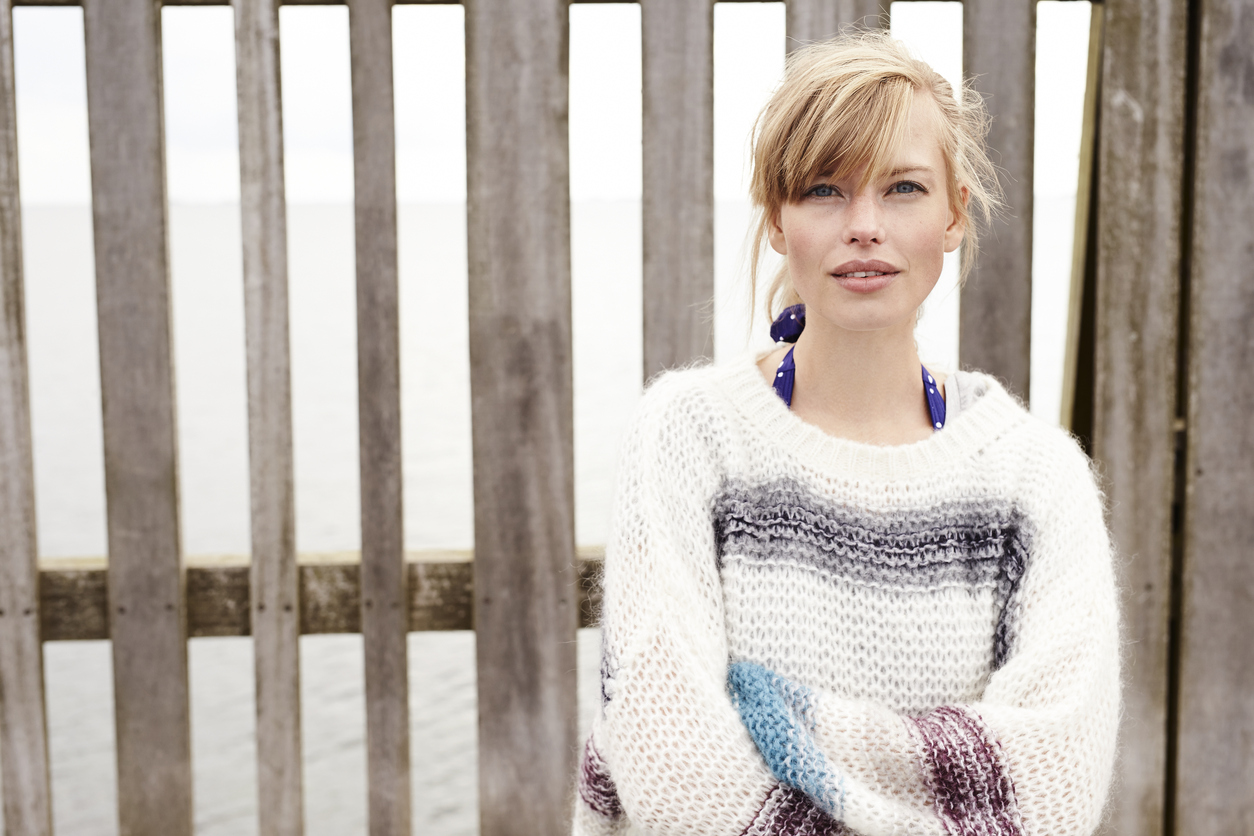 Preppy, clean, and inspired by the sea, nautical fashion is a classic genre that's perfect for year-round wearing.
Variations of red, white, blue, and other neutrals, such as brown, black, and gray make up the most recognized colors within this particular look. Keeping that in mind, we've focused on bringing you a handful of evergreen pieces to add to your nautical fashion rotation. Wear them now, and months from now, thanks to the timeless appeal of these nautical fashion staples.
1. Wrap Around Top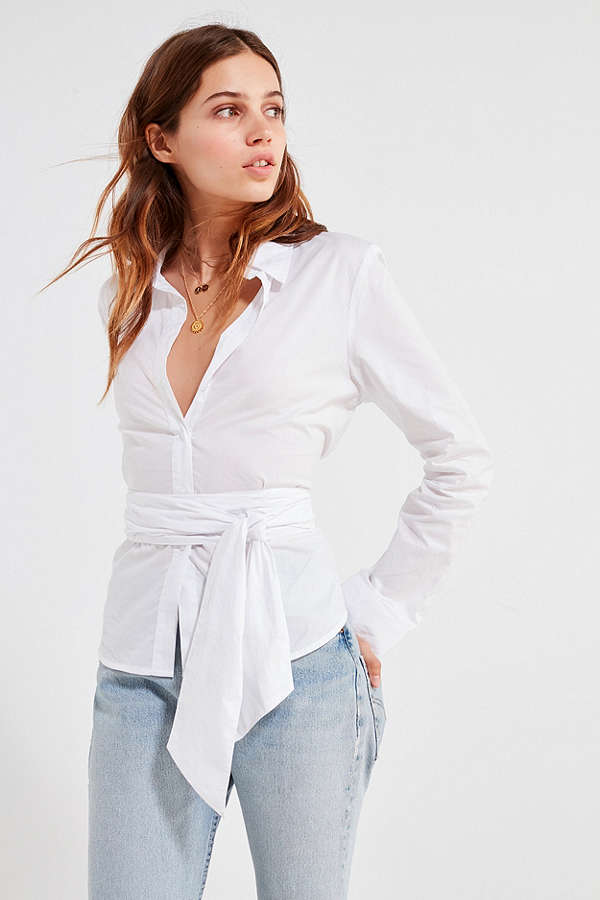 A crisp, white button down is a wardrobe must-have to begin with–factor in a nautical look and you simply can't get by without one. Perfect for layering with cardigans, sweaters, and vests, a staple piece like this will take you far and wide, whether you're actually seaside, or not. Even better is that this particular button down features unique details, adding a little oomph to the everyday shirt. Wrapped up like a kimono, the tie side bow is fun and feminine. Grab a pair of red skinnies, a navy blazer, and a pair of loafers to complete the look. Priced at $39.
2. Striped Sequin Skirt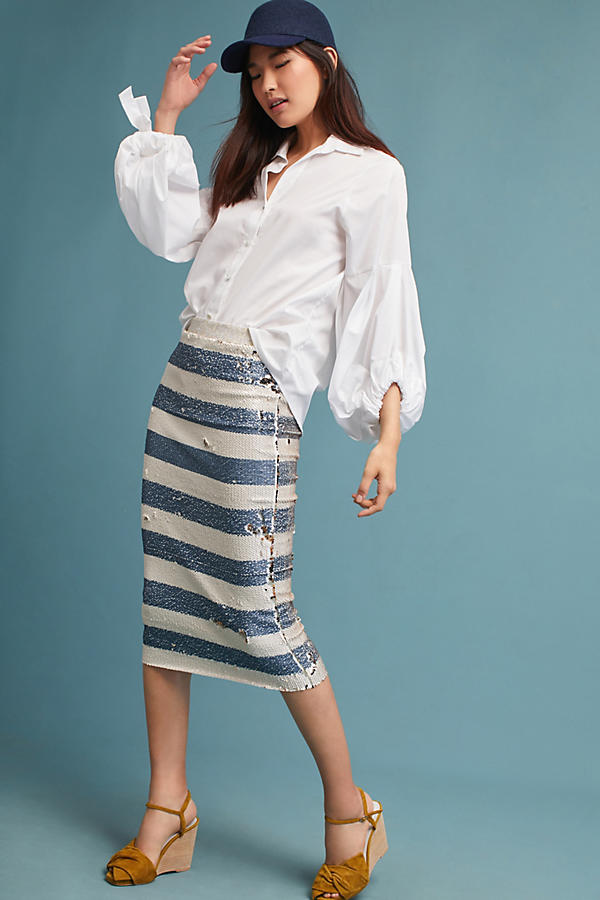 If unique pieces are your thing, you won't want to overlook this beautiful sequin skirt. Blue and cream on the outside, and gold underneath, this color-changing skirt features mermaid sequin fabric that can be brushed up or down, creating interesting pockets of detail as the day wears on. Pair this with a white button down as shown (see number one above), team it up with a graphic tee, or opt for a solid long-sleeve top. Pair with flats, booties, or heels, and layer this piece with blazers, cardigans, cable knit sweaters, and more. Priced at $228.
3. Quirky Button Down
The deconstructed shirt is in for fall, so why not add a little nautical flair at the same time? This asymmetrical off-the-shoulder button down features a cool collar bone-baring design, red and white stripes (plus one for nautical), and a slightly oversized design (order a size down for a truer fit). For a creative work outfit, this shirt would be fun with a pair of trousers, heels, a belted waist, and a pair of simple, shoulder-grazing earrings. Other styling options for this include jeans, pencil skirts, comfy sweaters for layering, boots, loafers, leggings, and more. Whatever you decide, prepare for plenty of compliments and head turns in this quirky top. Priced at $55.
4. Drapey Dolman Cardi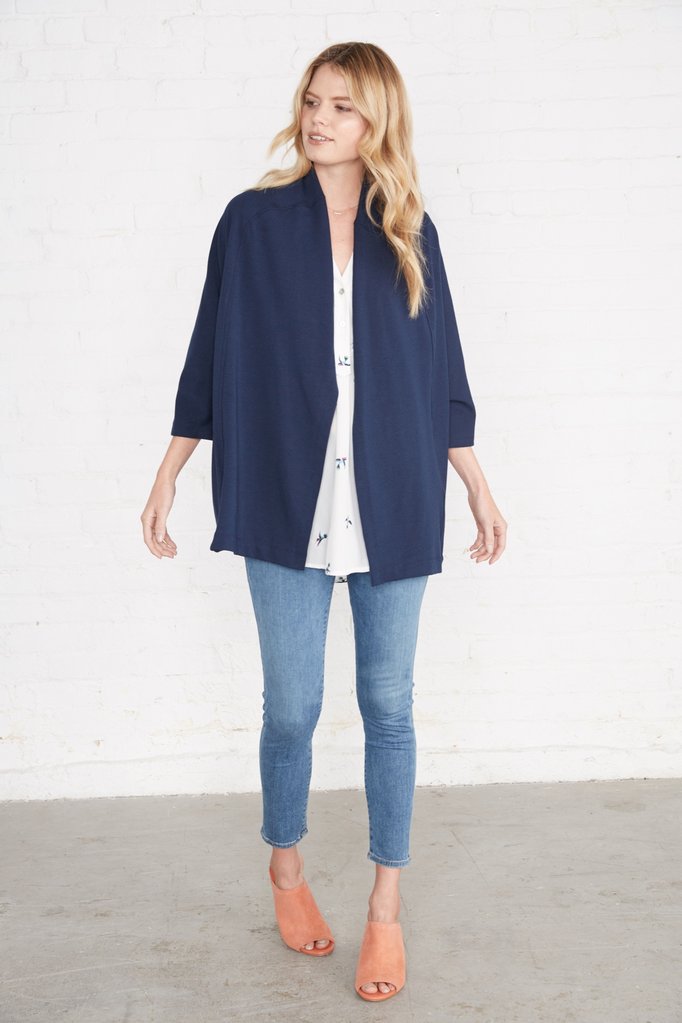 Cardigans and nautical fashion go hand-in-hand, but rather than choose the typical boyfriend or varsity style sweaters, you'll find this dolman sleeve cardi to be a breath of fresh, salty sea air. The relaxed design, side pockets, and clean lines combine modern and classic ideals for a beautiful finish. Pair with patterned pieces–from stripes to polka dots and everything in between, this cardigan is neutral enough to combine with prints and other colors, like red, yellow, orange, and Kelly green. Jeans are perfect, as are khakis, trousers, skirts, dresses and leggings. In fact, you can pretty much wear this piece with everything. And for a more form-fitting look, pick a rope belt to cinch the waist. Priced at $118.
5. Fun Star Jeans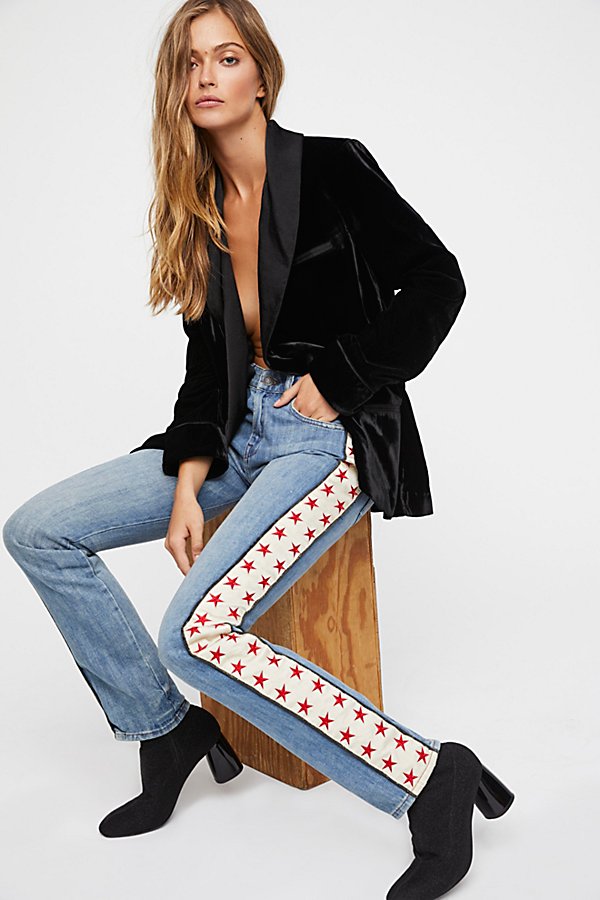 Nautical fashion is great, but when you're able to incorporate a few truly different pieces into that rotation, it makes for an even more interesting and well-liked wardrobe. These jeans, for instance, are great for nailing the seafarer look, and would look especially cool with patterned pieces. Get your print-mixing on with tops that feature stripes (wide or narrow), polka dots, anchor patterns, or a cool slogan tee. A plain white round neck shirt and a navy blazer would also work just fine with these super fun straight leg jeans. White sneakers are highly recommended, but boots and loafers are also welcome. Priced at $185.
*Disclaimer: Help support EcoSalon! Our site is dedicated to helping people live a conscious lifestyle. We've provided some affiliate links above in case you wish to purchase any of these products.
Related on EcoSalon
7 Surprising Ways Clothing Affects Your Life (Not Just Your Look)
5 Boho Style Pieces for a Carefree Descent Into Fall: Friday Finds
5 Looks Inspired by Pantone's NY Fall Color Palette: Friday Finds