If you're ready to mix up your daily denim, then we think you'll adore these jeans, each of which features their own special flair and flavor.
We have the scoop on daring denim—or at the very least, jeans that aren't boring! A staple in every woman's wardrobe, they're arguably a piece of clothing that we just can not live without. For a departure from the normal skinnies, and even distressed looks, we have a selection of unique denim that we think you'll love.
1. High-Rise High-Lows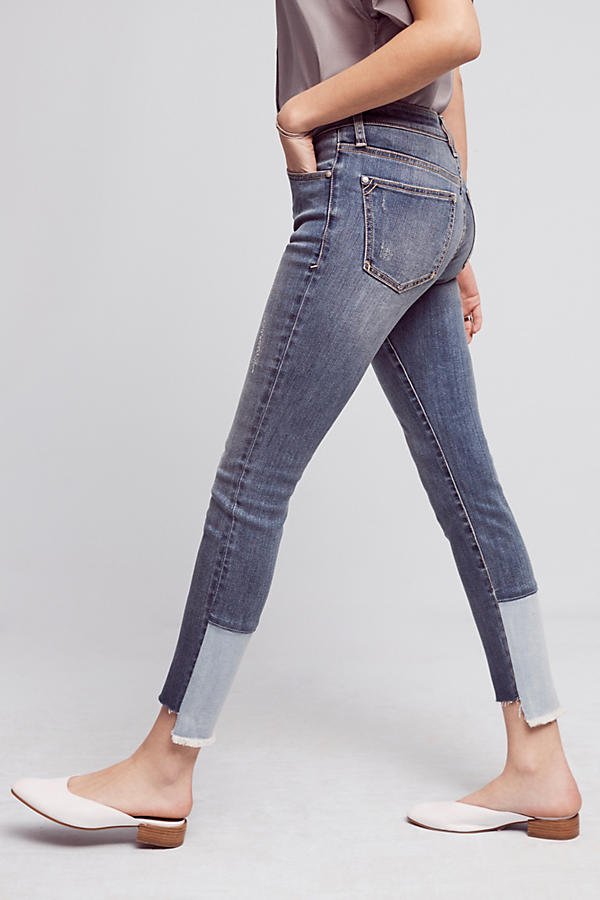 For a practical piece that also strays from the ordinary, look no further than these high-waisted jeans. With an easy feel, and flawless fit, this denim is perfect for pairing with a variety of tops and shoes. Not only will they look great with nearly everything, but they will add a little extra something to all that they're teamed up with. The sweet patch-like detail around the ankle is just enough to garner you plenty of compliments without looking like you're trying too hard. Wear with sweaters and loafers for an easy weekend look. Priced at $148.   
2. Black Tassel Jeans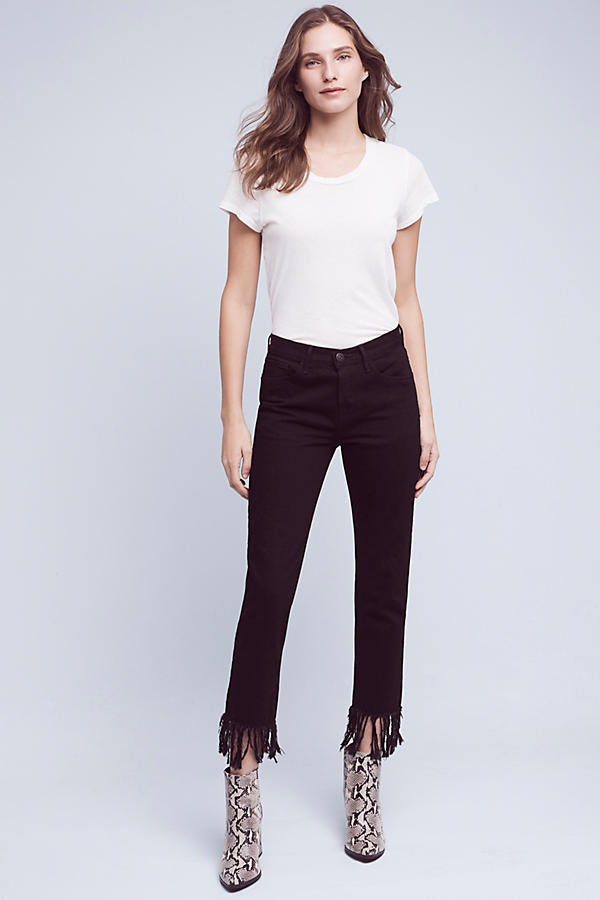 Black denim definitely has a place in your closet. And when they look like this pair, then it's love at first sight. A great closet staple, yet still trendy and unique, these deep, dark jeans have an edginess to them. If you're feeling rebellious, pair them with ankle boots, burnout graphic tees, and a leather jacket. If you're feeling glamorous, try a chic pointed toe pump, bodysuit, and a wide brim hat. Either way, these are a super-versatile pair you won't want to pass up. Priced at $265.
3. Vintage Southwest Denim
Vintage denim is hot this year, and these southwest-inspired jeans fit the bill. With a heft to them that you oftentimes can't find in thinner, stretchier types, these will give you that authentic feel. In fact, this style is extra-special thanks to the manufacturing process. These call for actual upcycled vintage denim, complete with original distressing, making each pair slightly different than the next. The design detail is embroidered, so you don't have to worry about fading or flaking. Pair with boots and a poncho sweater for a seriously good-looking outfit. Priced at $298.
4. Sparkly Applique Jeans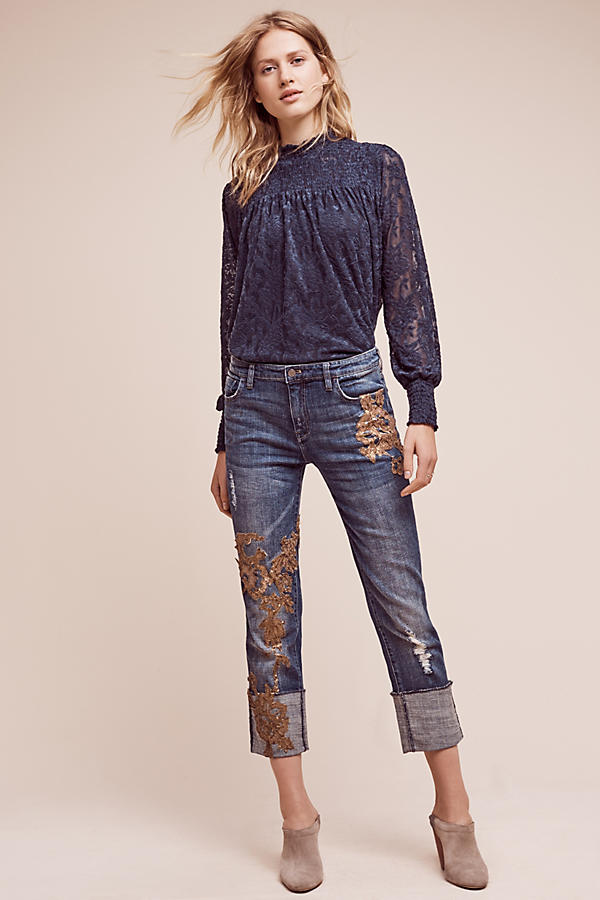 If you're looking for a pair of jeans that can take you from day to night, then these could be the missing link in your wardrobe. Sparkly, fun, and versatile, the gold sequin applique turns regular cuffed jeans into statement makers. You could easily pair these with slides or sandals and a tank for a casual daytime look. Or, you can dress them up with a pair of strappy stilettos and a beautiful blouse. Priced at $178.  
5. Embroidered Floral Skinnies
This gray-black pair of jeans is unique in color and design. Although the skinny, form-fitting silhouette looks familiar, the lived-in gray wash and beautiful floral embroidery makes these special. Like some others on this list, these can be dressed up or down, and worn with edgier accessories and accompaniments, or with ultra-feminine details. Whether you choose a moto jacket, or a sheer lace blouse, they'll surely pair well with either look. Priced at $198.
*Disclaimer: Help support EcoSalon! Our site is dedicated to helping people live a conscious lifestyle. We've provided some affiliate links above in case you wish to purchase any of these products.
Related on EcoSalon
7 Surprising Ways Clothing Affects Your Life (Not Just Your Look)
5 Pieces Inspired by Pantone's 2017 Color of the Year: Friday Finds
Clothing Swap 101: Everything You Need to Know to Host Your Own