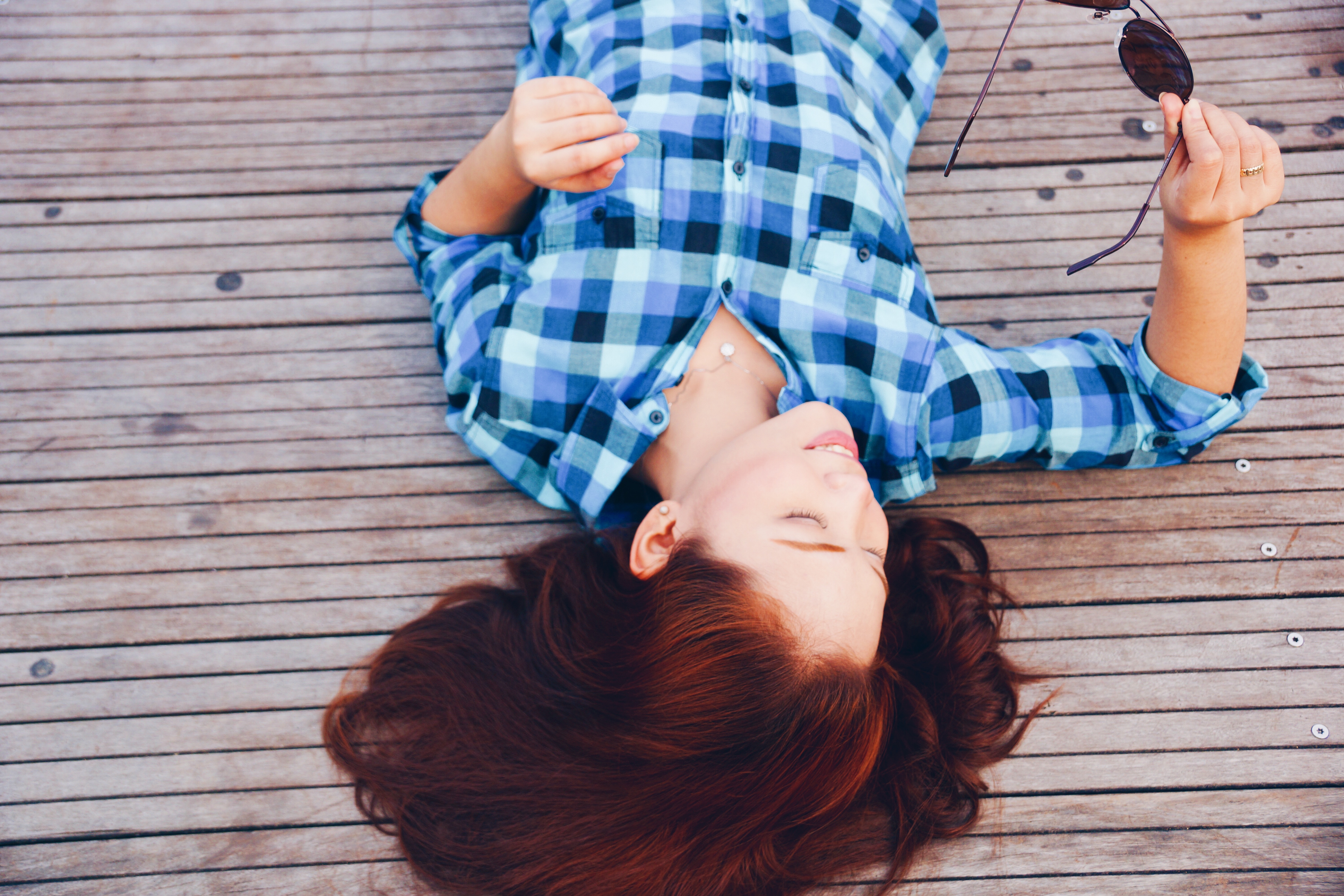 This week it's all about the unexpected. Plaid is a staple, sure, but you'll be pleasantly surprised by the unexpected details these feature.
Plaid is a quintessential fall pattern, but this time around, the looks are sophisticated, urban, feminine, and really quite different than those of the past. In other words, the usual plaid flannel has been turned on its head and transformed into new looks that will appeal to pretty much everyone.
1. Prim and Proper Dress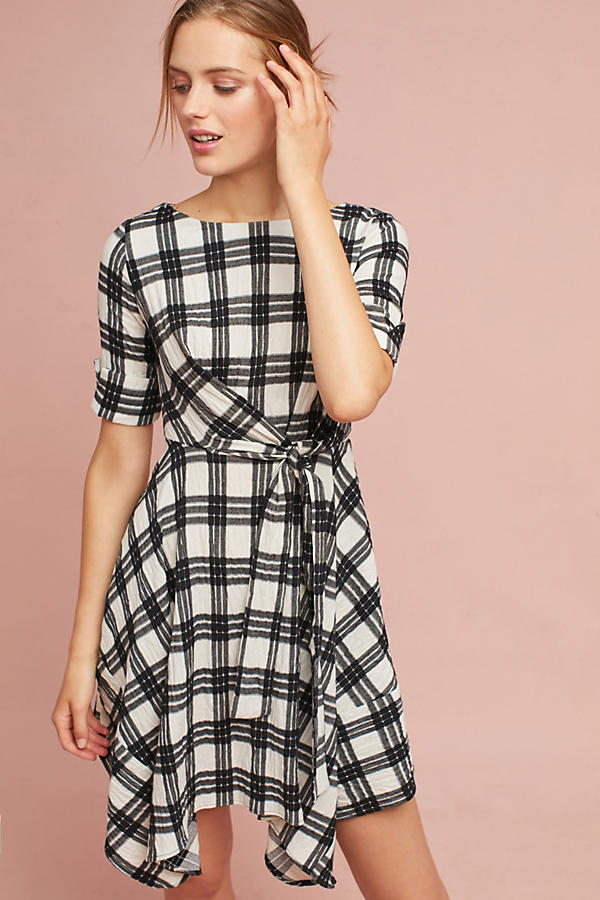 Who says plaid can't be posh? This modern black and white look is perfect for work or play, and is especially great for the office. Straight from Los Angeles, this crinkle dress with handkerchief-style skirt features a figure flattering built-in belt and a hidden back zip. For work, pair this dress with a black blazer, black tights, and pumps or ankle booties. For the weekend, try knee-high boots, a chunky cardigan, and your favorite wide-brim hat. Priced at $188.
2. Plaid Patchwork Top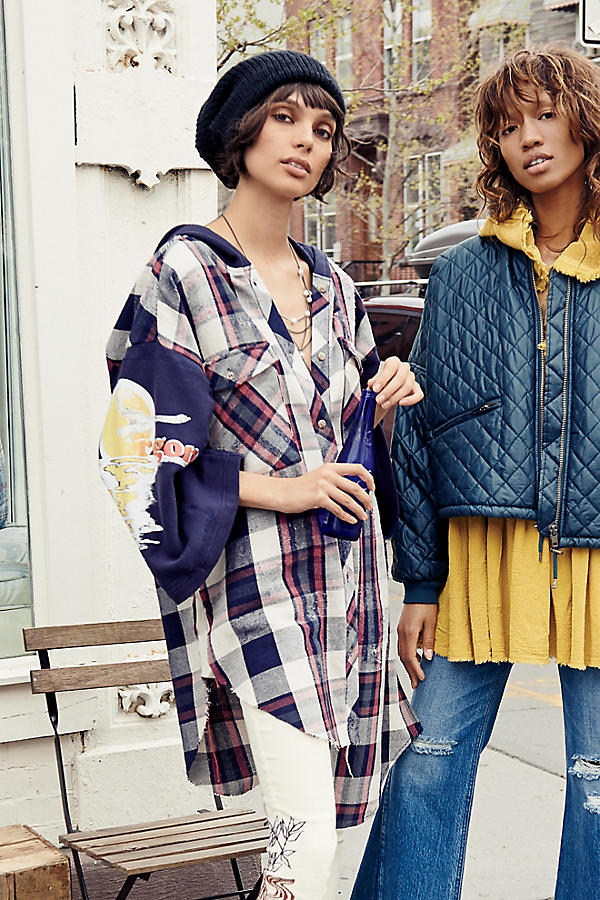 Deconstructed clothes are in. Patchwork and reworked looks that mix prints, patterns, and textures are the art pieces, albeit avant garde at times, of the fashion world. Whether you choose the popular deconstructed crisp button down, or opt for something more laid-back, like this oversized plaid shirt with contrasting hoodie, you really can't lose. With this particular top, you'll be able to wear it with all your favorite jeans, leggings, and boots for fall. It's definitely a comfort first kinda top, but one you won't regret buying. Priced at $198.
3. Subtle Plaid Blazer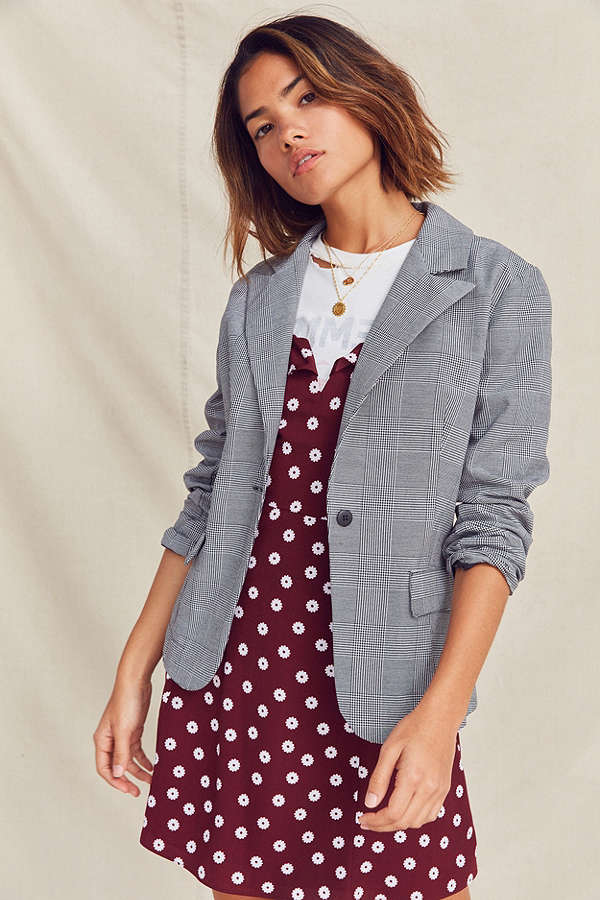 Blazers are great wardrobe staple pieces for a variety of occasions. They're perfect for the office, but also work really well for nights out, and even casual weekend jaunts. This particular jacket has a plaid pattern pattern, but thanks to its subtlety, it will still work well with a variety of pieces you already own. Great for pattern mixing, wear this jacket with other prints, like floral, stripes, and even polka dots. And, to sweeten the deal, this jacket was made from deadstock remnant fabric and handcrafted right here in the United States. Priced at $69.
4. Bell Sleeve Blouse
A plaid top is a must-have for fall. But if you'd prefer to skip the grunge look this season, then we recommend trying this blouse instead of the typical oversized flannel. So pretty and unique, the bell sleeves on this top add a feminine touch to an otherwise masculine print. That detail, coupled with the lightweight fabric and fitted design, make for a great fall-ready blouse. Pair this with jeans, leggings, or trousers and your favorite boots. Dress it up or down with your accessories, and prepare to get tons of compliments wherever you go. Priced at $29.99.
5. Flowy Maxi Skirt
By far one of the coolest plaid garments we've seen, this deconstructed flannel maxi skirt is a definite statement piece. With a relaxed, boho vibe, this skirt will have you fall ready in a snap. Pair it with basic or printed tees, long sleeve tops, and your favorite sweaters. This looks awesome styled with booties, but would also work well with knee-high or over-the-knee boots. And in the meantime, southern state dwellers can pair this skirt with sandals and a knotted or cropped tee similar to the model's. Priced at $114.
*Disclaimer: Help support EcoSalon! Our site is dedicated to helping people live a conscious lifestyle. We've provided some affiliate links above in case you wish to purchase any of these products.
Related on EcoSalon
7 Surprising Ways Clothing Affects Your Life (Not Just Your Look)
5 Boho Style Pieces for a Carefree Descent Into Fall: Friday Finds
5 Looks Inspired by Pantone's NY Fall Color Palette: Friday Finds