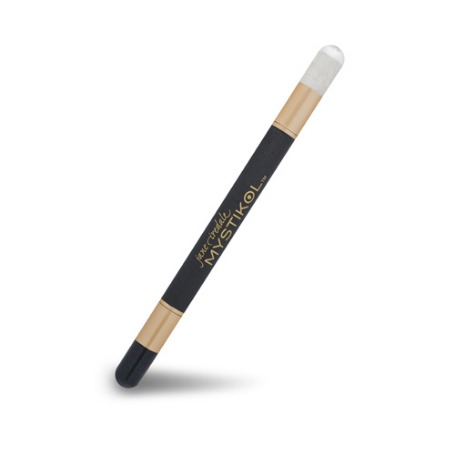 Don't get caught this spring without some new beauty essentials to keep your look fresh.
Mystikol Eye Liner by Jane Iredale ($20.00)
Bright, super-saturated colors are on trend for spring, and we've filled our makeup bags with the all-natural best. Not a makeup artist and want expertly-lined eyes? Not a problem, this innovative new eyeliner sports a powdered applicator that even the most unwieldy artist can use with ease. One side offers a powdered eyeliner in rich colors so popular this spring, such as bright lapis lazuli, rich aquamarines, and shimmering onyx. The other side provides a complimentary highlighter for enhancing your peeps. Calibrated for sensitive skin, the Mystikol is gentle solution for sultry eye seekers.
Blue Volume Mascara by Lavera ($20.00)
Bright, eye-popping colors are all the rage this season, and the bright mascara hues offered by Lavera are right on trend. With organic jojoba and wild rose oils, this paraben and heavy-metal-free mascara offers up a hydrating cover for your lashes. Best of all? It's not left running down your face at the slightest dew drop of humidity. Lavera, which is certified natural by BDIH of Germany, has been ranked highly by experts as a safe natural cosmetic line.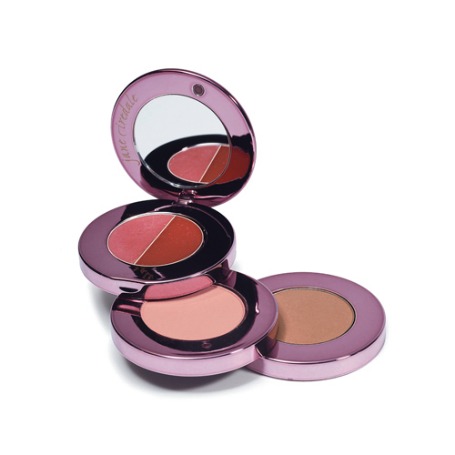 MySteppes Makeup Kit by Jane Iredale ($58.00)
Want a mini-makeup bar that can fit into the palm of your hand? Mineral makeup giant Jane Iredale has introduced her MySteppes Makeup Kit, an all-in-one compact containing two lip glosses, a blush, a bronzer, and a mirror for touch-ups on the go. Available in two shade themes, warm and cool, each kit features hand-picked colors such as Iced Mocha and Crabapple or Cotton Candy and Pomegranate. We love the stackable packaging which makes it an easy addition for on-the-go makeup touches.
Argan Illuminizer by Josie Maran ($28.00)
We've always known a healthy glow is the best makeup, and this new product gives it to us in a bottle. Adding an instant luminosity to our face, neck and collarbones, the Argan Illuminizer eliminates dark circles and conditions the skin. The Illuminizer sports universal coverage that compliments any skin tone. Containing some organic ingredients, this product is free of parabens, sulfates, synthetic fragrances, and phthalates. (Don't forget to layer a sunblock underneath for ultimate skin protection.)
Fuchsia Lip Pencil by Zozimos Botanicals ($13.00)
What's got organic makeup artist Jessa Blades excited for spring? Bright, juicy colors offered up by Zozimos Botanicals. As Jessa told us, "I love the fuchsia lip pencil by Zozimos Botanicals. I fill in my whole lip, smack my lips together to really let it sink in, and then swipe a bit of H. Gillerman flowers lip balm on top and voila! The pop of color mixed with the moisture from the balm makes the perfect combo- without being too glossy."
Taj Mahal Lipstick by Primitive ($17.50)
We love this luscious lip cover by Primitive, which adds a shine to lips that can withstand the windiest spring storms (See: Applying lip gloss and then immediately having your hair stuck to your mouth). It goes on lips smooth as a lipstick but picks up the light as if you've got diamonds dancing across your pucker. Primitive offers up vegan lip care with clean and pure ingredients made in the USA.