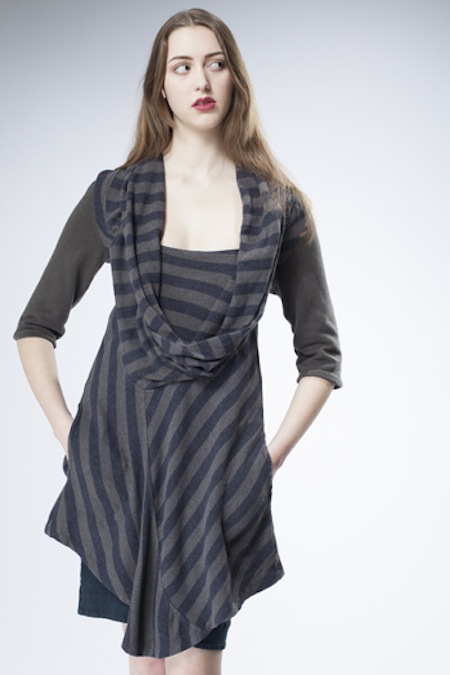 Does it seems like sustainable fashion options are so much more expensive than their fast fashion alternatives? FACT: There are many new and older brands out there that offer environmentally and ethically produced fashion at totally affordable prices. We've rounded up 7 of our favorite eco fashion brands that will keep you and your wallet happy – and we're pretty sure you wont be able to resist their gorgeous fall collections—and don't forget to shop the sales for even better deals!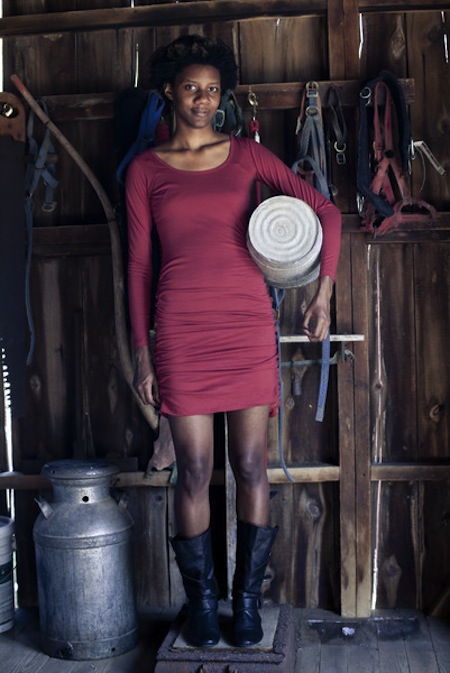 One Mango Tree
One Mango Tree's cute and casual collection of tops, tees, skirts, shorts, dresses and accessories range between $30 and $60 and are made from locally sourced and organic fabrics. One Mango Tree garments are made by artisans and underprivileged members of the community in Northern Uganda that are in need of employment. One Mango Tree works with these artisans to provide design assistance and training, alongside the ability to successfully sell their wares to a global market.
Etrican
Etrican is a Singapore based eco fashion label committed to the use of GOTS certified organic cotton for their garments and upcycled materials for their accessories. These super cute, youthful and trendy pieces range between $20 and $50. A feminine and gorgeously draped floral maxi dress for $35 (the last one in line pictured here)? Even H&M can't beat that.
Rapanui
UK-based Rapanui's cool collection of amazingly soft graphic tees and basics like leggings, socks and hoodies range between $30 and $60.The label uses an organic, ethical and low-carbon approach to clothing production and places traceability at the forefront of its philosophy. Rapanui's trace mapping tool allows consumers to find out exactly where their garment came from and how its was made.
KCA by Fashioning Change
KCA by Fashioning Change (the online eco fashion store) is a collection of "ethical knockoffs" including tees, long sleeve shirts, scarves for men, and women and onesies for babies. All the materials used are certified organic and the garments manufactured locally in downtown LA. Ranging from $20 to $40 in price, these simple and trendy basics would give any fast fashion brand a run for their money.
ReUse Jeans
The jeans made by ReUse are crafted from 80% recycled fabric, keeping unnecessary waste out of the landfill. With prices under $100, this collection of uber trendy jeans offers a range of styles from skinny to flared, colored to moto chic. All ReUse jeans are finished with fashion-forward, non-toxic wash treatments and accentuated by handcrafted detailing and signature touches.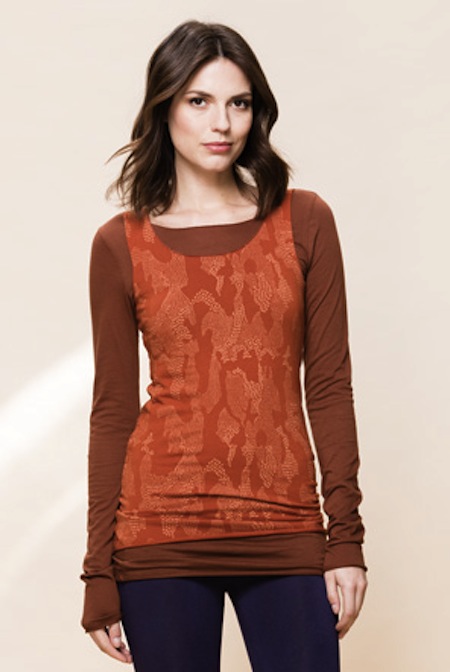 Stewart & Brown
Stewart & Brown's collection of timeless and chic eco fashion pieces are made from natural and sustainable materials such as organic pima cotton, hemp and Tencel. The label's basics range in price from $60 to $100, offering a viable rival to slightly pricier brands like Banana Republic, BCBG and Urban Outfitters.  We especially love the trimless long tank pictured above for fall layering!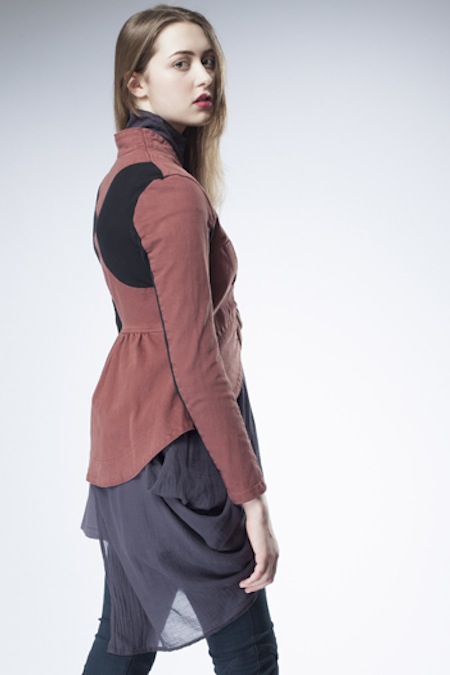 Prairie Underground
Prairie Underground's Fall 2013 collection is full or gorgeous must-haves that will green up any wardrobe with the utmost style. Climbing a bit more in price range, these feminine and wearable pieces range from $100 to $250, with edgy and clean details ideal for the modern urban dweller. Made locally in Seattle, sustainable materials like hemp and organic cotton make up Prairie Underground's chic dresses, trousers, skirts, tops and jackets. Their designs are so timeless that you will be wearing their designs for a decade or more.
Images: One Mango Tree, Etrican, Rapanui, Fashioning Change, ReUse Jeans, Stewart & Brown, Prairie Underground
Related on EcoSalon:
April Showers Bring Summer Rayne
www.Wow: The Top 10 Online Eco-Fashion Boutiques