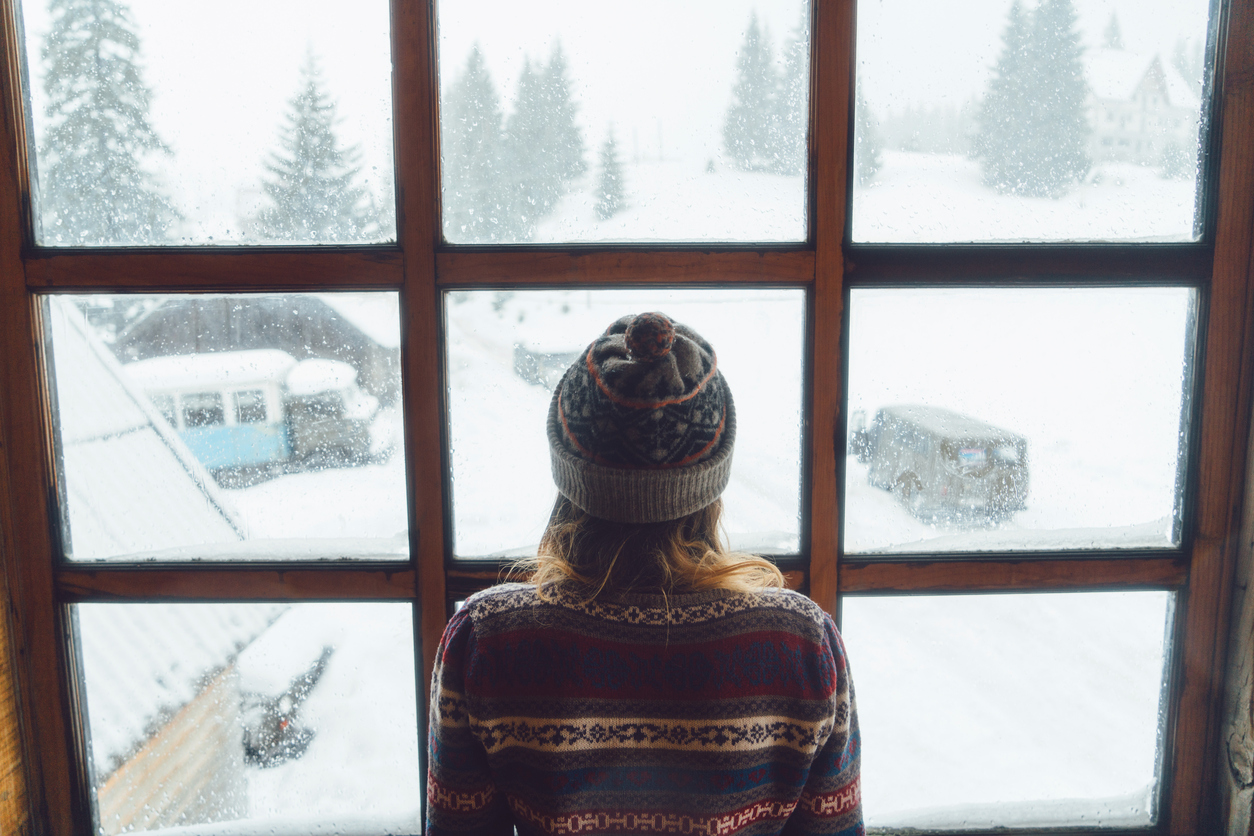 For those experiencing winter right now, the key to survival is hibernating like a boss.
Whether it's Snowmageddon, Snowpocalypse, Bombogenesis, or some other really craptastic winter weather event, for those in the Midwest and the East Coast wintertime can be rough. While the latest named winter storm has just made its exit (don't let the door hit you on the way out, Winter Storm Grayson), there is sure to be another one soon.  Now is the time to make your plans for hibernating through the next deep freeze–or until spring.
Need some inspiration for hibernating like a pro, read on.
Hibernating Inspiration
1. Binge-Watching
Wintertime is not the time to worry about how much screen time you are putting in. Consider that when spring returns! January and February are the months to do some good binge-watching. On Netflix, "The Crown" is trending right now (as if you didn't know), or go for an oldy like "Weeds," which has many seasons for your hibernating pleasure.
2. Warm Beverages
Do not underestimate the power of a nice cup of tea to make everything all better. Right now in our home, we are making regular pots of Golden Chrysanthemum tisane from Harney & Sons. Serve it with a little bit of honey or raw sugar for a delightful, and caffeine-free, warm beverage. Looking for something with a little more kick, try making some glogg.
3. Crafting
If cabin fever begins to set in, start crafting. Craft kits make the perfect hibernating activity. Buy one or two to keep on hand for the next winter storm and learn a new craft. I just bought a punch needle kit from Myra & Jean for myself!
4. Cool Tunes
While working on your craft, and drinking your tea, turn on some tunes. I have been listening to a surf rock station on Spotify. There is just something about single digit temperatures that makes me think fondly of surf music.
5. Hot Water Bottle
It might be super cold outside, but try to keep from clicking the thermostat upwards. Instead, turn to the trusty hot water bottle to help keep you warm. Tuck a filled hot water bottle underneath a cozy throw for added warmth.
6. Potluck
Hibernating doesn't mean you can't invite family and friends over for a tasty meal. Bribe friends and family with talk of a delicious homemade dessert and get them to bring comfort food dishes perfect for winter. It's a win-win situation.
7. Treat Yourself Spa Day
Our skin and hair can really take a beating during the winter. Treat yourself to a self-care day at home and revive your winter-beleaguered skin and hair.
Related on EcoSalon
10 Winter Nest Decor Ideas: Hibernate in Style
The 7 Step No-Fail Formula for a Creating a Welcoming Home
11 Cabin Decor Ideas Perfect Enough to Recreate At Home