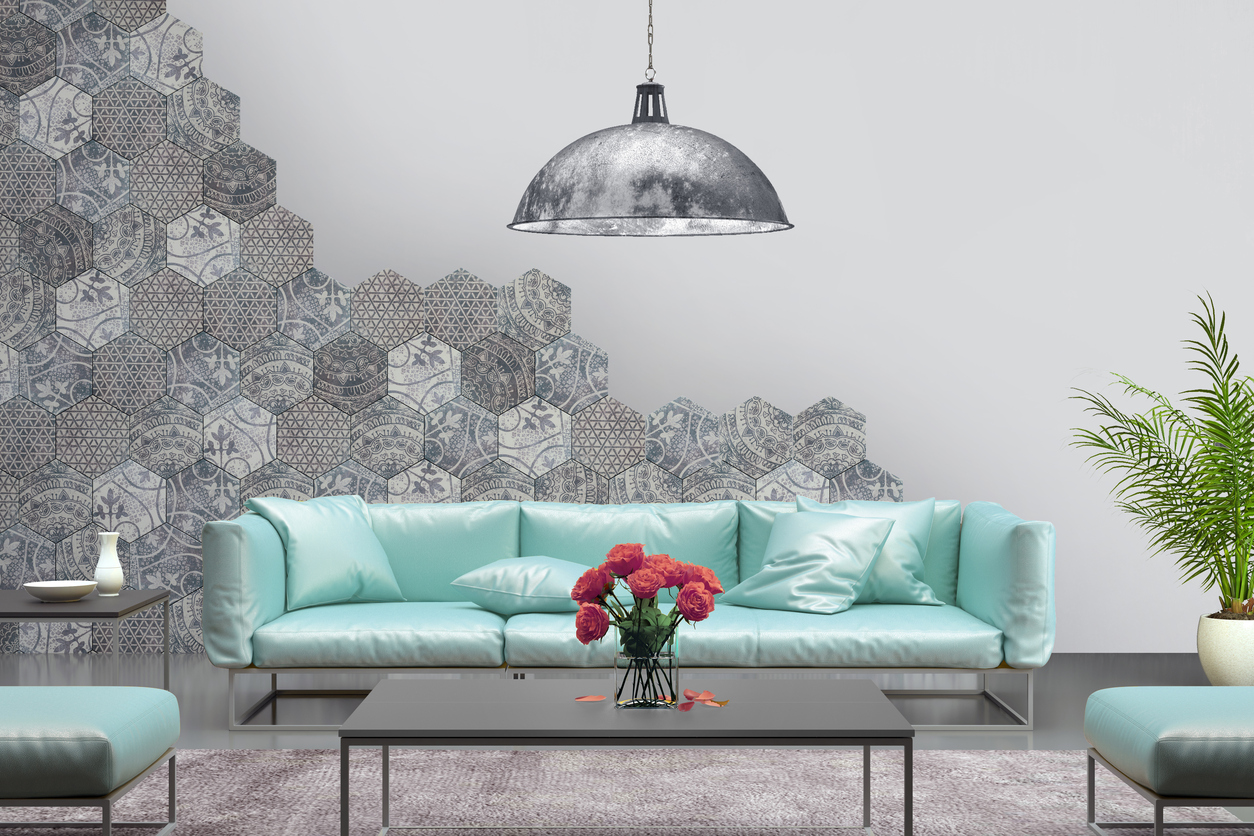 Pendant lamps are the new chandeliers. Add lighting without all the fuss with eco-friendly pendant lamps.
Pendant lamps are hanging lighting fixtures that are less fussy than chandeliers. While chandeliers often take over a room, pendant lamps are more a part of the whole look–rather than the main focus. And while you are making lighting changes, you might as well choose more sustainable options. Choose from fixtures that are made from recycled materials, more sustainable materials, and those designed to utilize more energy-efficient lighting fixtures.
8 Eco-friendly Lamps to Add to Your Space
The real wood veneers used in this gorgeous lamp are sourced from forests certified by the Forest Stewardship Council (FSC) making this contemporary lamp a colorful and sustainable choice for your room.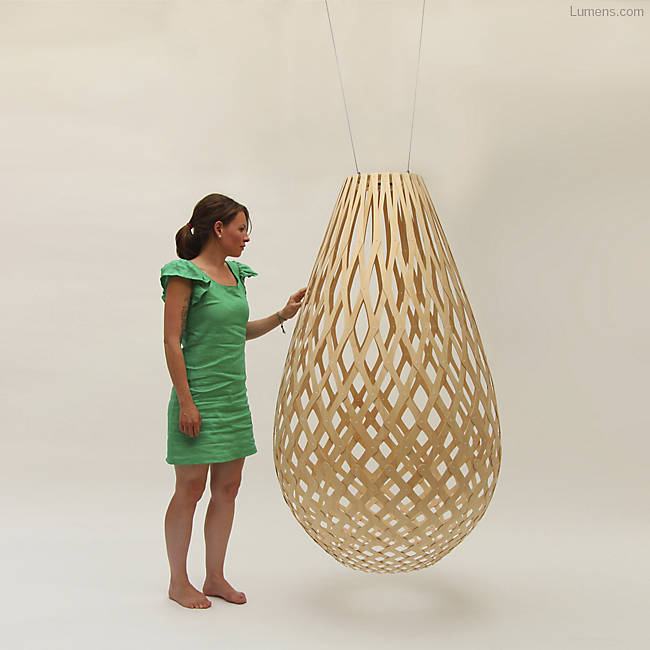 The David Trubridge Koura Pendant is named after the Maori word for fresh water shrimp native to the rivers of New Zealand. Made from sustainable bamboo, it's shape is the same as the traps used to catch the Koura shrimp.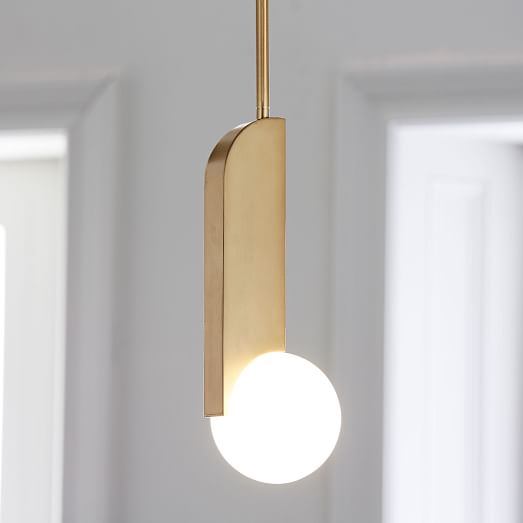 Sleek and simple of line and form, this contemporary pendant lamp is designed for use with LED bulbs, making changing lightbulbs a thing of the past.
This lamp has a warm yet industrial feel. It is also handmade from recycled metal by the artisans at W.F.T.O. members Noah's Ark, India.
This lamp offers a beautiful balance between natural and manmade materials of a cork finished shade with a structure of brushed steel.
Believe it or not, this drum-style pendant lamp is actually made from recycled cardboard with a durable dark steel frame and sandblasted tempered glass diffusers. It's also treated with an environmentally-friendly fire retardant making it a sustainable and elegant choice.
This super cool natural material lamp is made from wire that has been covered in abaca fibre.  Abaca is a species of banana that is native to the Philippines and is not only a sustainable material, but are sourced from a cooperative of farmers and weavers who are keeping an age-old tradition alive.
What's better than a new lighting fixture? A new lighting fixture that also doubles as a planter. From Nui Studio, this smart designed plant light allows for both lighting and greenery even in windowless interiors.
Related on EcoSalon
6 DIY Lamp and Lighting Ideas to Light Up Your Life, Naturally
Lighting: the Disappearing Decor
It's Dark Outside, Invest in LED Home Lighting